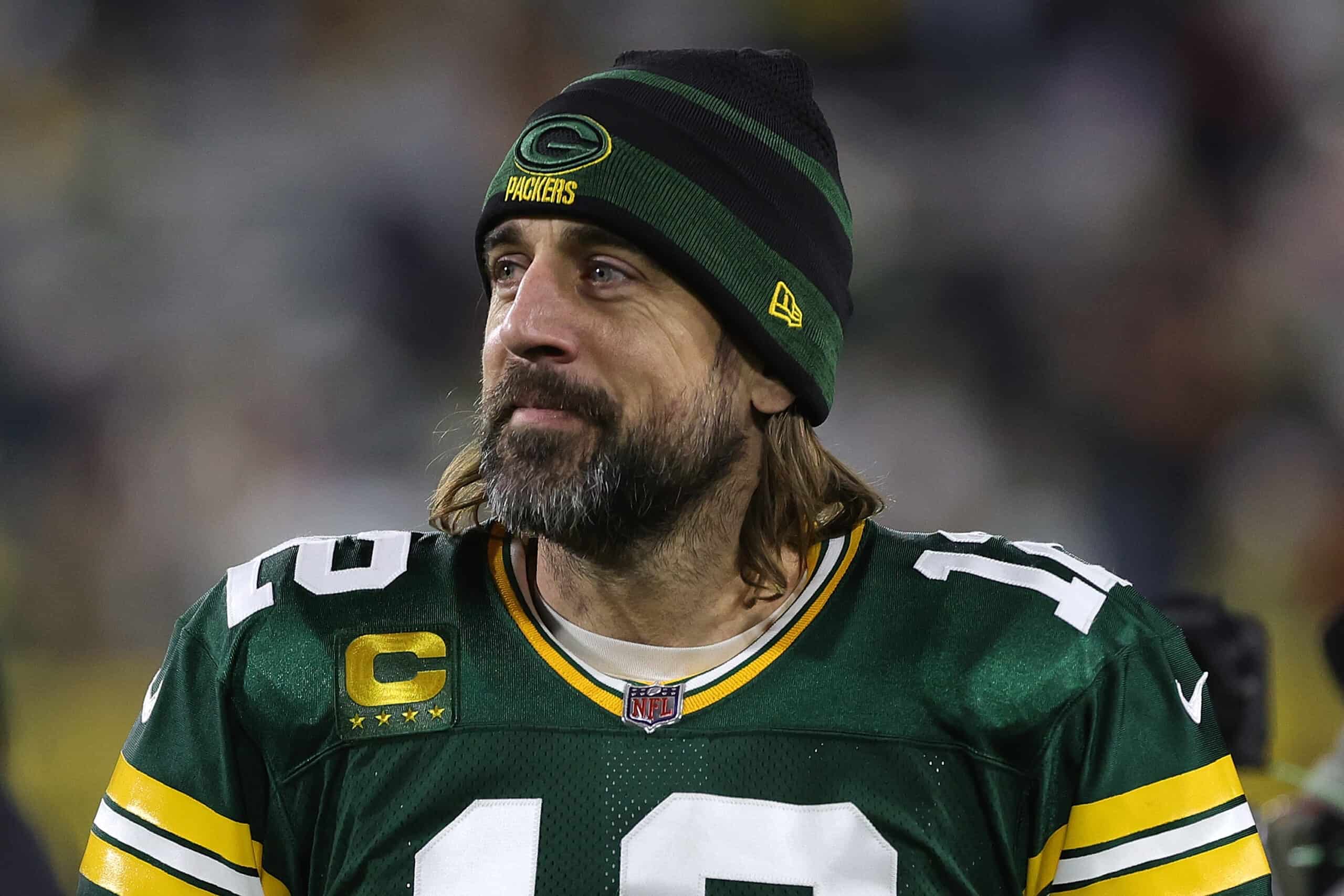 Aaron Rodgers has many titles: Green Bay Packers quarterback, "Jeopardy!" host and State Farm spokesperson.
Perhaps Rodgers can add "Cleveland Browns quarterback" in the near future.
In a story published Thursday, CBS Sports writer Cody Benjamin predicted Rodgers' most likely destinations in 2022 and the Browns ranked fifth.
"No matter what Kevin Stefanski says about Baker Mayfield, the latter seems destined to face competition — or an all-out exile — after an underwhelming 2021," Benjamin wrote. "And he should, considering Cleveland is otherwise mostly built to contend with a rock-solid O-line, an elite running back and promising defense."
Aaron Rodgers may very well return to the #Packers in 2022. Let's rank his eight most likely teams for next season: https://t.co/sssExrKcvO

— Cody Benjamin (@CodyJBenjamin) December 30, 2021
The Browns have each of their starting five offensive linemen — widely considered one of the best in the NFL — under contract through at least the 2022 season.
Cleveland also has Nick Chubb under contract through the 2024 season and Kareem Hunt under contract through the 2022 season.
Plus, defensive end Myles Garrett is one of the league's best defensive players.
Browns fourth-year starting quarterback Baker Mayfield, 26, is due to make about $18.86 million in the 2022 season, which is the final year of his rookie deal.
It's no secret general manager Andrew Berry and the Browns' front office will have to make a decision about the future of the franchise's quarterback position.
Mayfield's play in the 2021 season has been underwhelming, but he has battled through injuries.
Mayfield has been playing with a torn labrum and fracture in his left shoulder.
Rodgers, 38, isn't due to become an unrestricted free agent until 2024, but he does have a potential out with the Packers in 2022.
"Stefanski isn't so unlike Matt LaFleur — a young, proven offensive mind — and could appeal to Rodgers, especially if Davante Adams is part of the relocation," Benjamin wrote. "The market isn't necessarily a draw, but perhaps Rodgers would see it as a chance to elevate his own legacy by finally bringing the Browns into contemporary stardom."
Benjamin predicted the Packers as Rodgers' most likely team in 2022 even despite his discontent with the franchise this past offseason.
Rodgers has spoken how he was upset the Packers didn't give him notice before using a first-round pick on quarterback Jordan Love.
Plus, Rodgers has said he wants to provide input on the Packers' personnel decisions.
Rodgers is coming off an MVP season in the 2020 season and is in contention to win MVP again in 2021.
Benjamin listed ranked the following teams as the most likely destination for Rodgers:
Packers
Miami Dolphins
Pittsburgh Steelers
Denver Broncos
Browns
Washington Football Team
Las Vegas Raiders
Philadelphia Eagles
Benjamin wrote how Dolphins second-year starter Tua Tagovailoa has played better in recent weeks, but the team thrived with Ryan Fitzpatrick last season and was rumored to have interest in Houston Texans quarterback Deshaun Watson despite his legal issues.
"A-Rod, meanwhile, would get the Tom Brady-style move to sunny Florida, where the Dolphins are absolutely flush with cap space (Davante Adams package deal?) and boast a defense ready to win now," Benjamin wrote.
Benjamin also complimented the Steelers' defense and mentioned the possibility of bringing Adams to Pittsburgh.
"If Pittsburgh weren't historically averse to these kinds of blockbuster swings, it'd easily rank higher," Benjamin wrote. "Everything fits: Rodgers and Mike Tomlin have a deep respect for each other, the Steelers are an iconic franchise and proven winner, and Ben Roethlisberger has already indicated he's headed to retirement."
Benjamin's case for the Broncos was simple: He called quarterbacks Teddy Bridgewater and Drew Lock "non-answers."