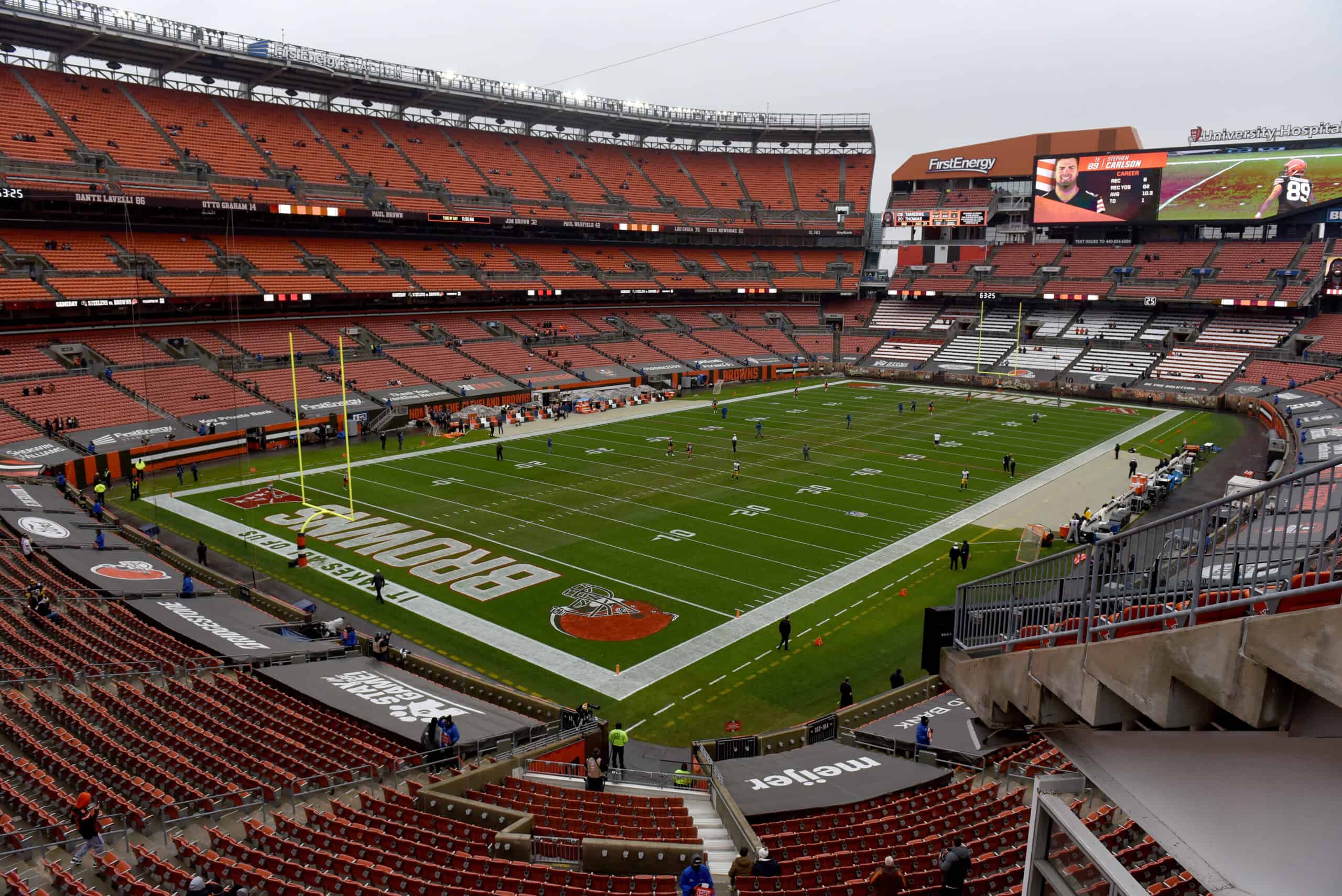 It is Sunday of Week 17 in the NFL's 2021 season.
Cleveland Browns fans will be watching with acute interest the Kansas City Chiefs and Cincinnati Bengals game today at 1:00 PM EST.
A Chiefs win keeps the Browns' playoff hopes alive.
Here are the Browns Nation news and notes for Sunday, January 2, 2022.
1. Browns Players Ruled Out
John Johnson III, Troy Hill, and Ronnie Harrison are out for Monday's game.
Kareem Hunt and Malik Jackson remain questionable to play.
The #Browns have ruled out John Johnson III (hamstring), Troy Hill (knee) and Ronnie Harrison (ankle) for Monday's game against the Steelers.

Kareem Hunt (ankle) and Malik Jackson (knee) are listed as questionable.

— Camryn Justice (@camijustice) January 1, 2022
Hunt has looked good in practice which hopefully bodes well for his ability to play on Monday.
#Browns Kareem Hunt seems excited to be back at practice. pic.twitter.com/KktXYnh4WW

— Camryn Justice (@camijustice) December 31, 2021
2. Run To Victory
Hunt would be a huge asset for the Steelers game as the Steelers defense is not as effective against the run.
To paraphrase JJ3's infamous tweeted words from the Green Bay game, the Browns could be looking to run the darn ball any and every time they possibly can.
The dream would be to see more of Hunt and Nick Chubb together on the field for designed plays.
Key to #Browns victory Monday Night? It's vert simple: #HereWeGo has the worst run defense in the league, and with Hunt likely returning, put him and Chubb in the backfield together, and RUN THE DAMN BALL! Occasionally utilize Mayfield on play action pass attempts. #CLEvsPIT

— Gridiron Predictions (@GridironPredic1) January 1, 2022
3. The Sunday Wish List
Everyone knows that the Browns need the Chiefs to beat the Bengals on Sunday.
If you are scoreboard watching the other games and want to know which outcomes are the most beneficial for the Browns playoff hopes, check out the chart below.
If all else fails, cheer for the NFC teams to win in any interconference games on tap in Week 17.
Need 1 –#BROWNS handle business & win
Need 2-chiefs beat Bengals
Need 3-Rams over Ravens
Not sure but colts over Raiders, just be LV has tiebreaker
Need4-Broncos over Chargers
Also just root for NFC teams over AFC teams. Wk 17 predict below. pic.twitter.com/UrLyv1IGCU

— nick west (@nickwest14) January 2, 2022
4. Monday Night Football Guests
Browns fans may be too focused on the game to pay close attention to the ESPN2 coverage of the Browns Vs. Steelers game.
The Manning brothers have an interesting lineup of guests scheduled including former Steelers coach Bill Cowher and Packers quarterback Aaron Rodgers.
If you have not watched them before, Peyton Manning and Eli Manning provide color commentary in addition to talking with guests throughout the game.
Back Monday on ESPN2 – at EXACTLY 8:13pm ET. pic.twitter.com/X7c6aVpVze

— Omaha Productions (@OmahaProd) January 1, 2022
Happy Sunday Browns Fans!