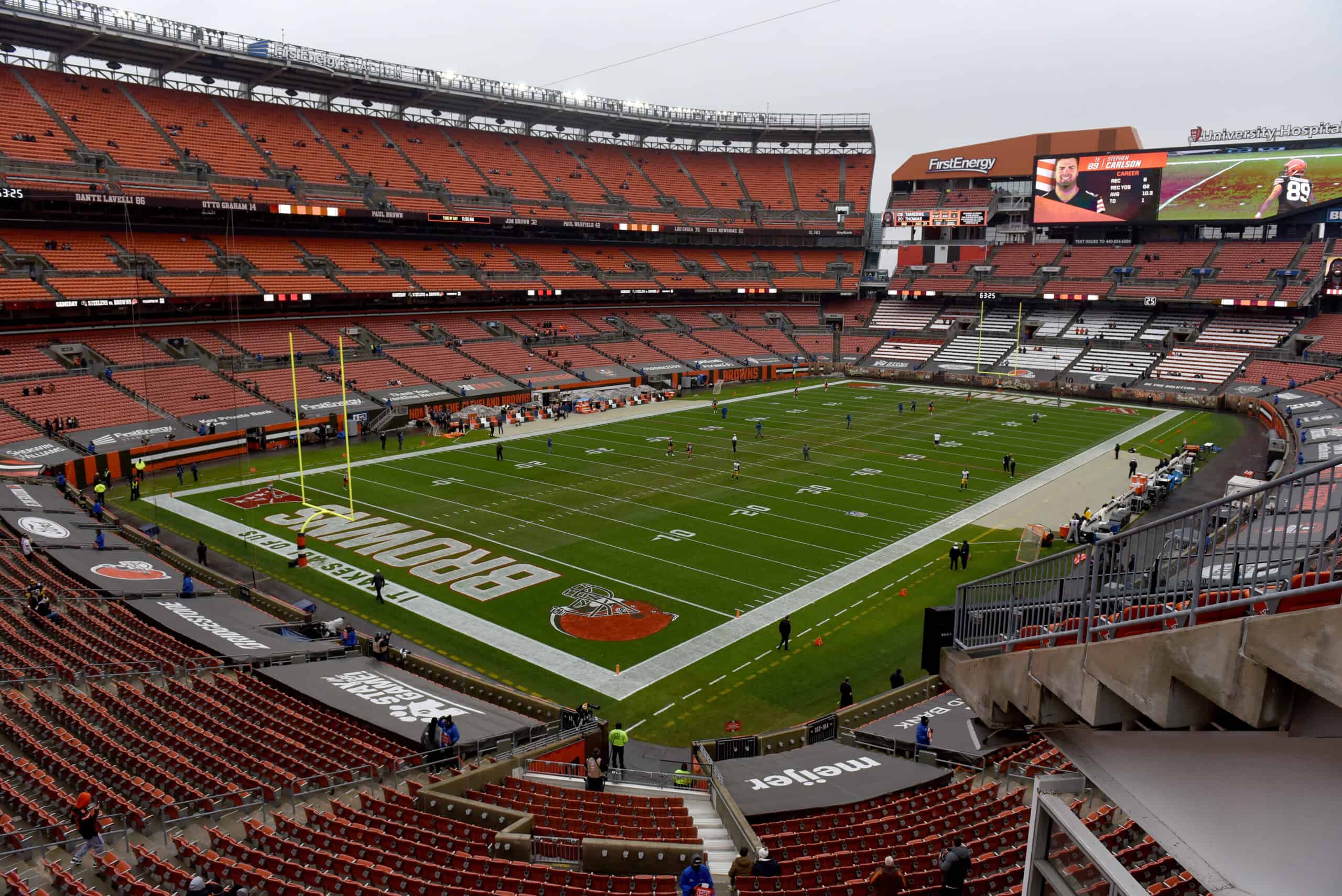 The Cleveland Browns wake up to the Thursday after quarterback Baker Mayfield's successful shoulder surgery with a long to-do list for making this team a better one for 2022.
Here are the Browns Nation news and notes for Thursday, January 20, 2022.
1. DPJ's Hype Video Makes Fans Happy
Wide receiver Donovan Peoples-Jones posted a hype video featuring clips from the season.
Including a rocket emoji in the caption, he wrote:
"Only Way Is Up 11″
Only Way Is Up 🚀 11 pic.twitter.com/xSlxXMKanC

— Donovan Peoples-Jones (@dpeoplesjones) January 19, 2022
Though Peoples-Jones had some big plays this season, the 2022 Browns need a healthy DPJ for the entire season and more consistent production through 17 games.
He finished 2021 with 34 catches in 14 games with 597 yards and 3 touchdowns.
His regression occurred in his completion percentage which dropped from 70% in 2020 to 57.6% in 2021.
2. Baker Mayfield's Successful Surgery Makes News
NFL Network's Ian Rapoport reported on Mayfield's successful surgery.
He used the word "finally" to describe what transpired yesterday.
Mayfield indeed suffered the injury in September so the surgery is almost 4 months after the initial injury.
A 4-6 month recovery timeline is what Mayfield is facing now.
From NFL Now: #Browns QB Baker Mayfield finally has his surgery to repair his torn labrum. pic.twitter.com/tqp1BRRqJL

— Ian Rapoport (@RapSheet) January 19, 2022
3. New Episode Of Building The Browns Drops Friday Morning
The Browns have been teasing the new episode of Building the Browns for over a week.
It finally drops tomorrow, Friday, January 21 at 11:00 AM EST.
The preview for episode 12 includes the interaction between Demetric Felton and the teenage fan to whom Felton ultimately gives the touchdown ball after he scored in the Week 18 game against the Cincinnati Bengals.
.@Demetricfelton7 told this young fan he would hook him up for his birthday and did not disappoint. 👏🏈 pic.twitter.com/Nefv2c0ibI

— Cleveland Browns (@Browns) January 12, 2022
4. NFL Divisional Weekend Is Almost Here
Though the Browns are unfortunately not involved, there is a fascinating weekend of playoff games coming up.
Check out my TikTok preview of the games.
One of the most interesting pregame stories involves the San Francisco 49ers asking rookie Trey Lance to mimic Aaron Rodgers on the scout team in practice to get his team's defense ready for their Saturday night game against the Green Bay Packers.
I agree with Fred Warner using Trey Lance as Aaron Rodgers is a tall task #49ers #FTTB

— ❌ADAM❌ (@ARock559) January 19, 2022
If Lance was capable of doing that, wouldn't he be the 49ers starting quarterback right now?
Happy Thursday Browns Fans!