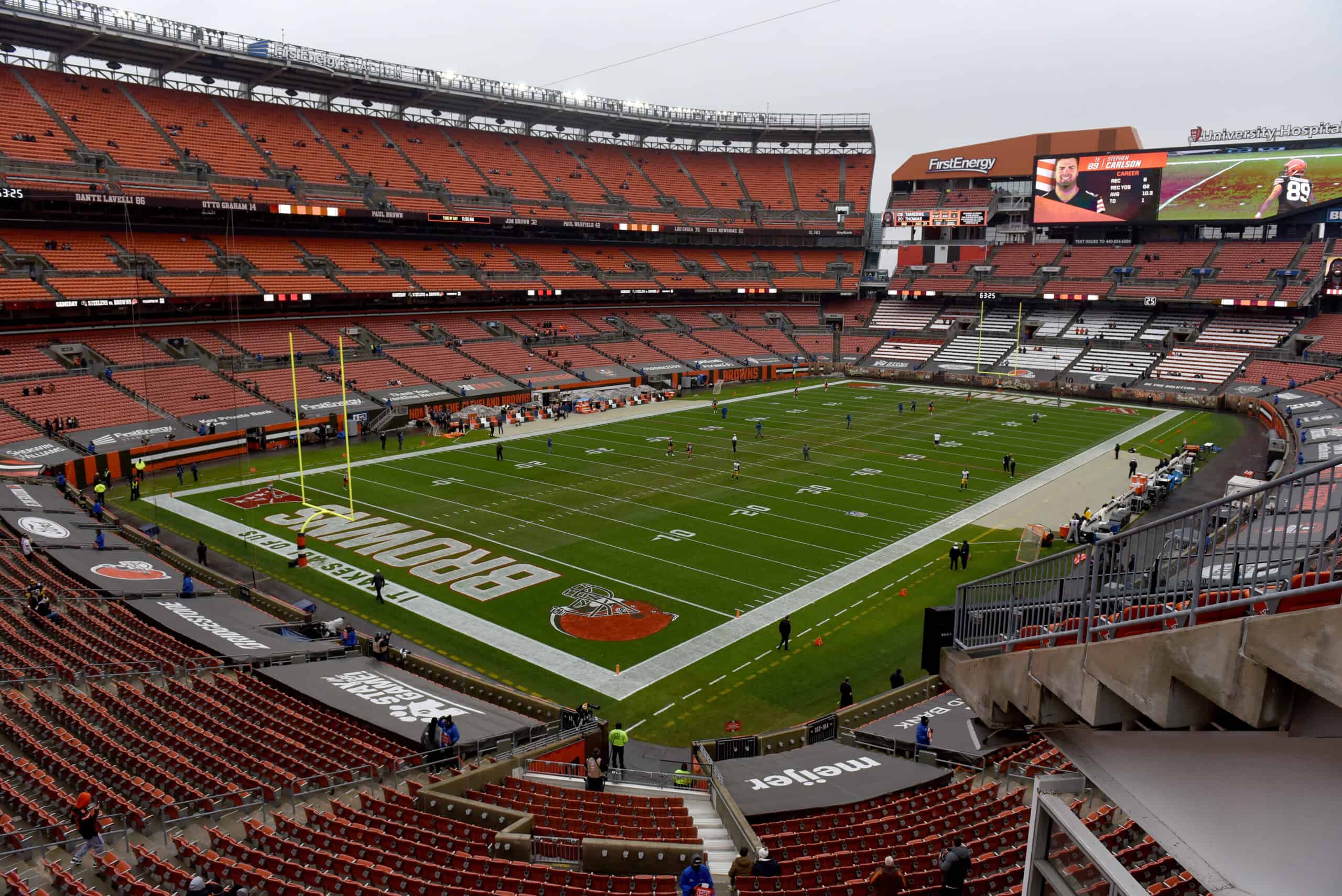 It is Tuesday, November 16, 2021 so the Cleveland Browns need to bury the past.
That means Sunday's awful loss in Week 10 to the New England Patriots has to be put out of mind.
The exception is to learn valuable lessons from it to prepare for the Detroit Lions in Week 11.
In the past few weeks, it appears no one in the AFC North wants to take the lead so it is time for the Browns to start winning to improve their chances.
Does anyone wanna win the AFC North? … Meanwhile, Chiefs are in 1st place … and #Patriots and #Bills have the same number of wins 🍌👀🍌 pic.twitter.com/o0WImeAzwd

— KimberLEY A. Martin (@ByKimberleyA) November 15, 2021
News and notes for today focus on getting players back from injuries or COVID-19.
Here are your Tuesday news and notes.
Getting Players Healthy
Nick Chubb
Running back Nick Chubb remains on the COVID-19 list.
Coach Stefanski does not know when he may return, but D'Ernest Johnson provided positive news that Chubb is feeling pretty good.
That implies that whatever symptoms he may have had are waning.
#Browns coach Kevin Stefanski doesn't have update for guys on COVID-19 list, including Nick Chubb, but is hopeful.
Also said we'll see whether Kareem Hunt (calf) is able to return to practice this week. Has missed last 4 games.

— Scott Petrak ct (@ScottPetrak) November 15, 2021
#Browns RB D'Ernest Johnson said Nick Chubb was doing pretty good when they last spoke Saturday. Chubb is on COVID-19 list

— Nate Ulrich (@ByNateUlrich) November 15, 2021
Kareem Hunt
Running back Kareem Hunt has missed four games with his calf strain.
Coach Stefanski commented on Monday that Hunt is progressing so hopefully we see him back sooner rather than later.
#Browns HC Kevin Stefanski on whether they could get Kareem Hunt back at practice this week: "We'll see over the next couple days. He's progressing through his rehab. We'll see."

— 92.3 The Fan (@923TheFan) November 15, 2021
Baker Mayfield
Quarterback Baker Mayfield left the Patriots game with a knee injury.
He is accumulating a laundry list of injuries.
Now he is dealing with the shoulder, knee, and foot.
His status for the latest knee injury is day-to-day.
#Browns HC Kevin Stefanski: "Baker is day-to-day with his knee, but feeling good about where he is this morning."

— 92.3 The Fan (@923TheFan) November 15, 2021
Watching OBJ's Rams Debut
Though he is technically no longer a Cleveland Brown, everyone watched Monday Night Football intently to see how former wide receiver Odell Beckham Jr. would do in his first game.
To be fair, he only had one practice with his new team on Saturday so expectations were not high.
He was targeted on a big play early in the game where analyst Brian Griese commented that he apparently had a miscommunication on the route and stopped when quarterback Matthew Stafford expected him to continue running.
Browns Twitter was not missing out on the irony of that situation.
Stafford interception targeting OBJ 😬
pic.twitter.com/78J5F780Gy

— PFF (@PFF) November 16, 2021
Odell Beckham stops on a route and it leads to a bad interception. Starting to think it's not the QB. 😳 #OBJ #RamsHouse

— The Reverend KFidds (@KFidds) November 16, 2021
Stay tuned for tomorrow's News and Notes as this is a new weekday feature as we enter the second half of the season.