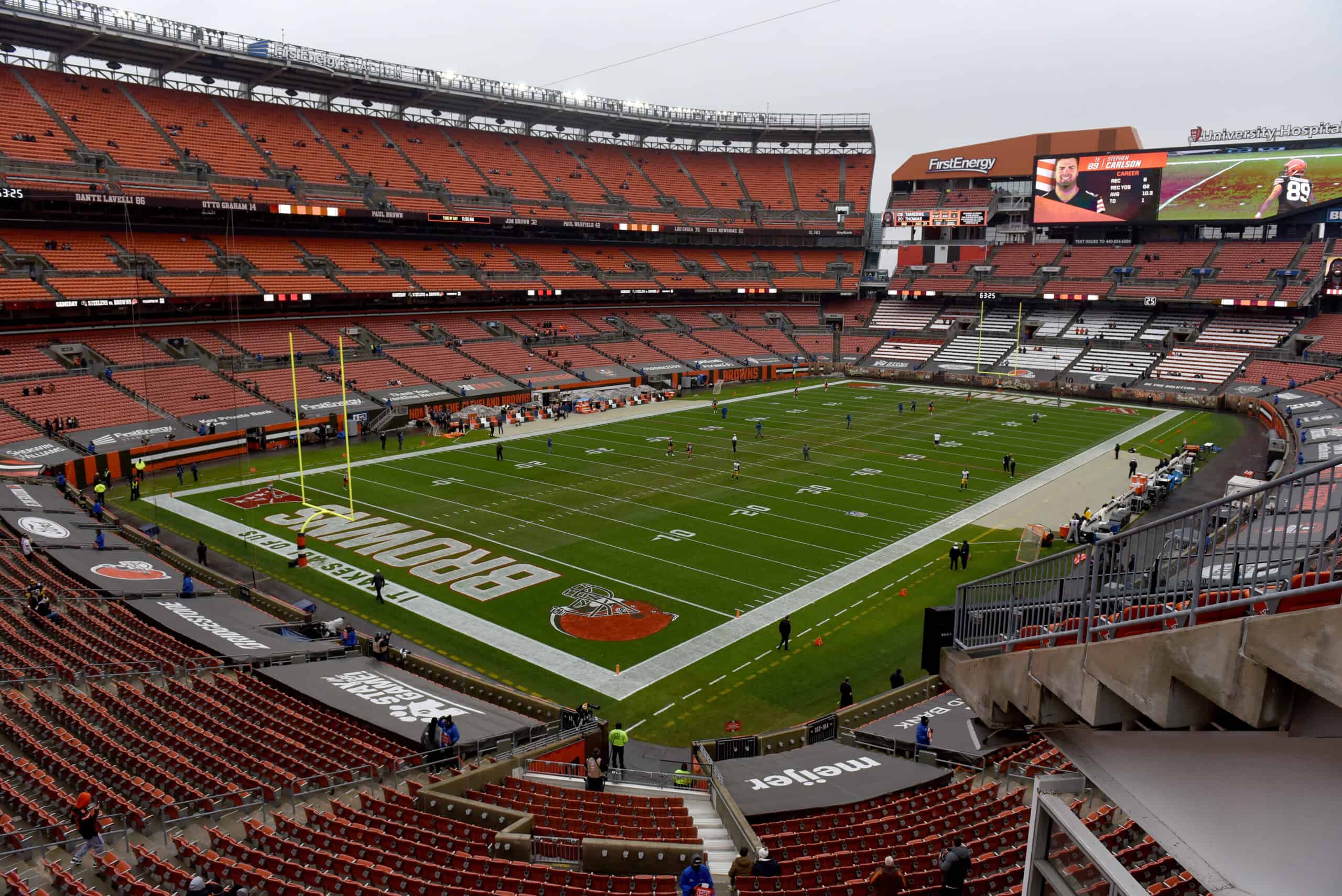 The Cleveland Browns continue to move forward on a very short week in preparation for the Week 16 Christmas Day game against the Green Bay Packers.
Friday is a travel day, and players still remain on the Reserve/COVID-19 list so practice and a regular routine are not in the cards.
Here are the news and notes for Wednesday, December 22, 2021.
1. COVID Testing Update
If you are like me, you are wondering why we have not heard anything about COVID testing yesterday.
In the previous days, we were on the edge of our seats in the morning hours finding out who was positive or negative.
Coach Stefanski talked about the COVID situation yesterday.
He indicated that players can either test out early or come off the list after 10 days.
That means the majority will return for the Packers game.
More specifics will become available as the Browns officially activate players.
Stefanski said he is not hesitating to play those players despite their lack of practice time.
However, he did not go so far as to commit to quarterback Baker Mayfield playing without practice.
"Fingers crossed that we test out before Day 10…I'm not going to deal in speculation … We'll talk about that as the week goes on."
Kevin Stefanski and Baker Mayfield will be available for Saturday against Green Bay given the 10-day quarantine, Stefanski confirms. #Browns

— Hayden Grove (@H_Grove) December 21, 2021
2. Closing Out Games
When the season is over and evaluations are done, a persistent theme will be the Browns' inability to close out games.
It happened on Monday against the Raiders which perhaps should not be a surprise given the mixture of players and lack of practice time together.
Where it is inexcusable are the games the Browns let slip away the rest of the season.
What could have been if the Browns got some W's on those?
#Browns have a "closeout" problem. They've let wins slip right out of their hands countless times this season.

Really good teams don't let that happen.

Covid aside, it's concerning to see this happen this late in the year. 2020 playoff run feels like 10 years ago!😔

— John Sabol (@John_Sabol) December 21, 2021
If, and it is a huge if at this point, the Browns are in a position to close out a win against the Packers, there had better be a full on aggressive game plan to stop Aaron Rodgers from his trademark late-game heroics.
That would be a small morsel of redemption for a mostly frustrating season.
3. Joel Bitonio Is Incredible
Joel Bitonio hadn't played left tackle (outside of practice) in eight years

Steps up and plays LT and posts a 91.5 PFF grade.

One of the best OL in #Browns history

— Jackson McCurry (@JackMcCurry08) December 21, 2021
Lost in the drama of who was available to play on Monday is the fact that Joel Bitonio played left tackle in a game situation for the first time in 8 years.
Pro Football Focus gave him a 91.5 grade for the Raiders game.
I think everyone can agree that he is amazing no matter what position he plays.