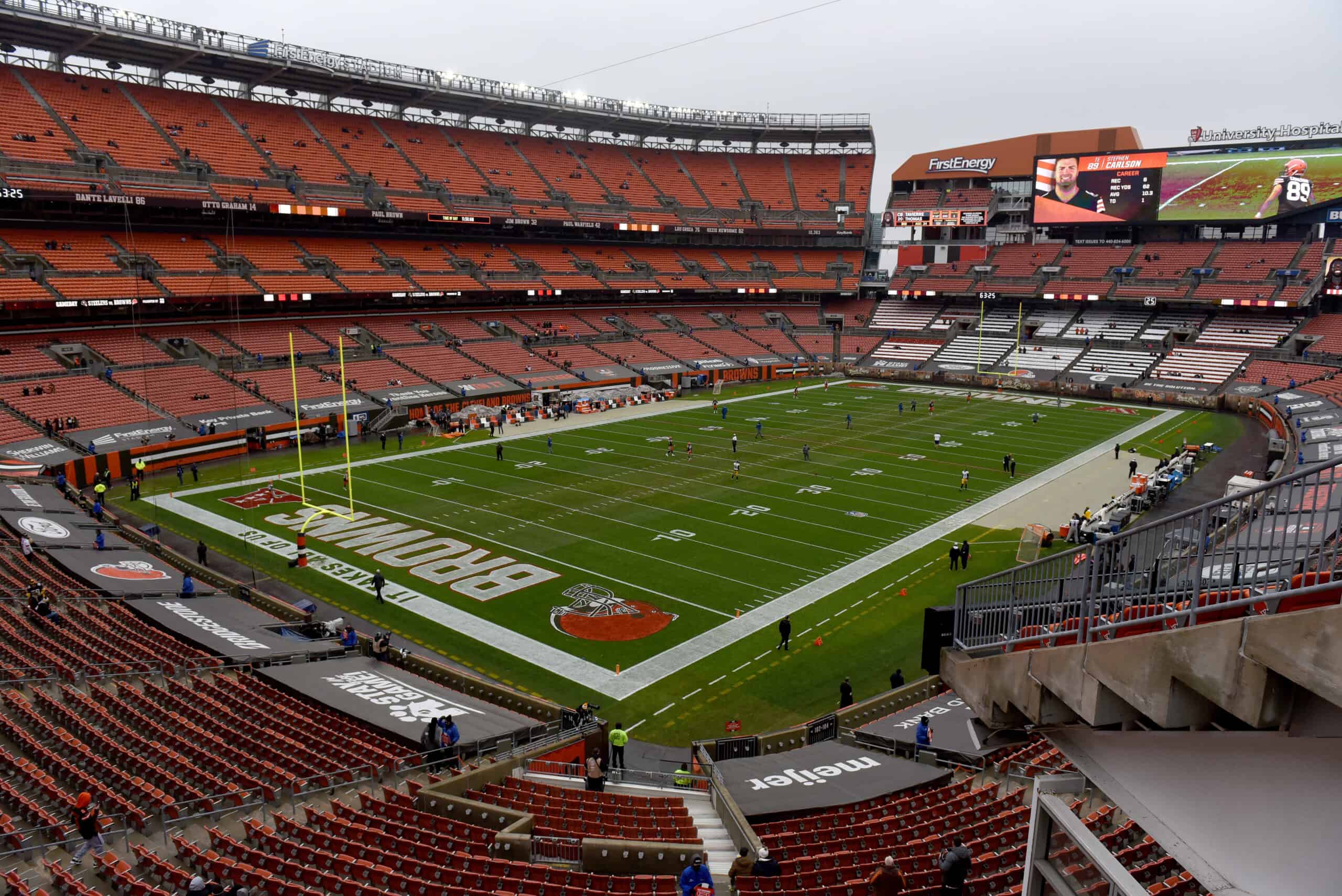 It is Thursday, February 3, 2022.
The Cleveland Browns continue to be drug into the NFL news cycle because of former coach Hue Jackson reappearing.
This is our top story on Thursday's Browns Nation news and notes.
1. Fans React To Hue Jackson's Allegations
As expected, Browns fans did not respond kindly to Hue Jackson's allegations that he was paid to tank games.
Here is a sampling of what appeared on social media.
"Enough already" seems to be a prevalent theme as weary Browns fans are still trying to unwind and unpack a disappointing 2021 season.
Make it stop. #Browns https://t.co/9FubADxo9n pic.twitter.com/GwlH8TNI72

— Cleveland Fan Says (@CLEfan_says) February 3, 2022
Some think it is only fitting Jackson comes out with this story given his win-loss record as a coach.
Look. if I was Hue Jackson and went 1-34 as a head coach, I'd make up a story about being paid to lose, too. #Browns

— RickGamesNow on YouTube (@rickgamesnow) February 3, 2022
One person made lemonade out of the lemons by saying no matter how people feel about the 2021 Browns roster, there seems to be universal agreement about Hue Jackson.
Jackson, in an extremely odd way, is uniting #Browns Twitter.
Just when #Browns Twitter were at war with each other… Hue Jackson comes to the rescue and reunites us!!!! The guy is the king of all turds.#HueJackson

— Evan McGee (@EasyEmcgee) February 3, 2022
2. Jack Conklin's Rehab "Ahead Of Schedule"
Here is some good news.
Right tackle Jack Conklin is "ahead of schedule" in his surgery and rehabilitation for the torn patella tendon he suffered in late November in the first of the two Ravens games.
The veteran right tackle will undergo season-ending knee surgery.

— Cleveland Browns (@Browns) November 29, 2021
Prior that that, Conklin missed three games with a dislocated elbow.
Jack Conklin 'ahead of schedule' to start right away in 2022, Derek Carr still has all of his options on the table for next season: #Browns Takeaways https://t.co/OXbc89CFdg

— Mary Kay Cabot (@MaryKayCabot) February 2, 2022
All signs point to him being fully recovered and ready to start the 2022 season on time.
3. More Super Bowl Trivia
Today's question is:
Who played in the Super Bowl with the same team as both a player and the head coach?
a. Doug Pederson
b. Gary Kubiak
c. Tom Flores
As you are pondering the answer, I am sending out another round of thanks to my mom Kay Smith for sharing the Super Bowl trivia quiz in her local newspaper, The Gettysburg Times.
The answer is B.
Gary Kubiak will be the first man in NFL history to appear in a Super Bowl as a player and coach for the same team. pic.twitter.com/oEugsaz1lq

— NFL on ESPN (@ESPNNFL) February 2, 2016
Gary Kubiak played and coached with the Denver Broncos in Super Bowls.
As a player, he was the backup quarterback to John Elway in the Broncos' losses in Super Bowls 20 and 24.
Kubiak coached Peyton Manning and the Broncos to victory in Super Bowl 50.
Happy Thursday Browns Fans!