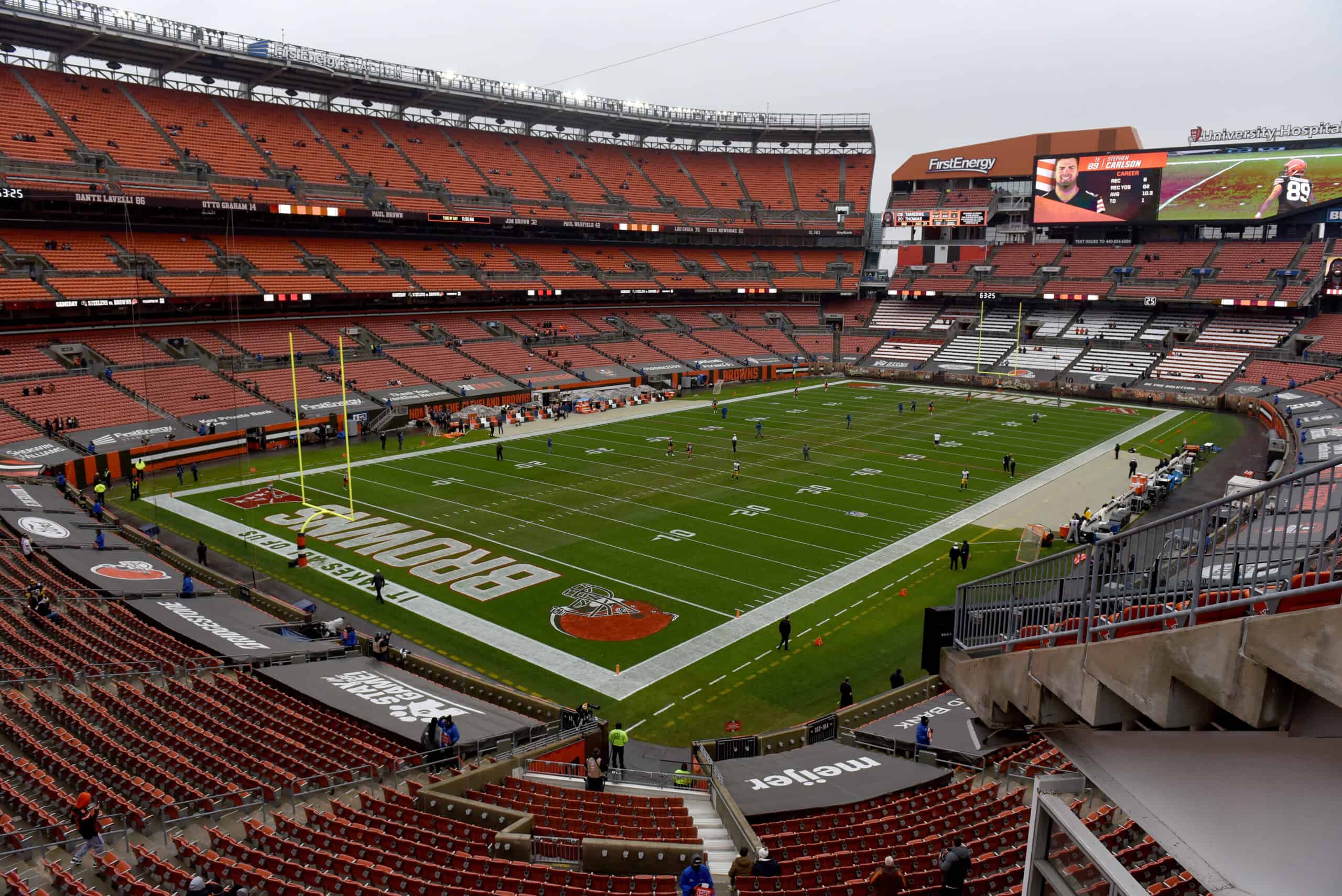 It is Friday, March 4, 2022, and as the NFL inches toward the March 16 date for free agent signings, the Cleveland Browns still have a lot of decisions to make.
There are no facts yet just plenty of speculation.
Here are Friday's Browns Nation news and notes.
1. An Excellent NFL Combine Sighting
This is what we like to see, a diehard Browns fan representing well at the NFL Combine.
It never gets any less amazing (or crazy) to look at all of the names on this jersey who have been Browns quarterbacks in the past 22 years.
Passionate #Browns fans in Indianapolis….

(h/t @BrownzPowerRNGR) pic.twitter.com/lpjHyXnakj

— Brad Stainbrook (@StainbrookNFL) March 3, 2022
Packers, Steelers, and Patriots fans have no idea what Browns fans have been through in the past 20+ years; their teams had stability at the quarterback position.
This jersey with the laundry list of names only partially tells the tale.
2. Flashback Friday To 1989 NFL Draft
While it is not yet draft day, it is still fun to look back at notorious draft day footage from the Browns of yesteryear.
Today's Flashback Friday is from the 1989 NFL Draft when the Browns "wheeled and dealed" their way to the number 13 spot to draft Eric Metcalf.
That turned out well.
During the 1989 #NFLDraft, the Cleveland #Browns selected RB @EricMetcalf21 from @TexasFootball with pick #13 overall. #TBThursday pic.twitter.com/acK2WVHp6H

— Ed_in_Columbus (@ed_in_columbus) March 3, 2022
3. Fast Forward To The 2022 NFL Draft
Ironically, the Browns are slated to have the No. 13 pick in the 2022 NFL Draft.
There are as many theories as days of the week as to who the team will pick.
It may not even be safe to narrow it down to a position group though it appears as though the player could be either a defensive end or wide receiver.
Given the Browns have gone offensive tackle and cornerback in the first rounds of the preceding years of the Berry/Stefanski era, the trend would indicate an offensive player will be selected.
There are still six weeks for all of us to speculate on that one.
In the meantime, Happy Friday and TGIF Browns Fans!