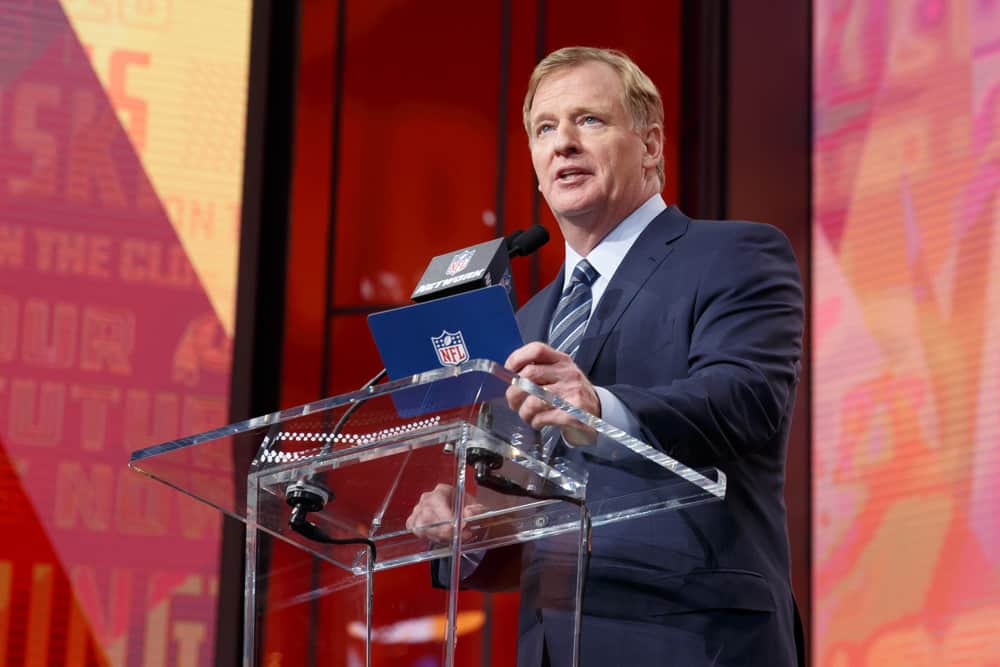 Don't be surprised if the Cleveland Browns take a safety in the 2020 NFL Draft.
The Browns tried to address the position in free agency.
Both Karl Joseph and Anthony Sendejo were signed on one-year contracts.
Both acquisitions were used after Damarious Randall bounced for the Las Vegas Raiders.
We have no idea if either Joseph or Sendejo will be a long-term fit with the Browns in a couple of years.
Not to mention, the other safeties on the roster are former fourth-round pick Sheldrick Redwine and J.T. Hassell, who spent the first 10 weeks of the season on the practice squad.
In the present, we have no clear future at safety from a fan's perspective.
Replenishing The Position
Along with Randall, Juston Burris, Eric Murray, and Morgan Burnett are all gone from last year's team.
All four players were acquired by former general manager John Dorsey, who is also gone.
The Browns have seven picks in the NFL Draft.
That includes:
First Round: No. 10
Second Round: No. 41
Third Round: No. 74 and No. 97
Fourth Round: No. 115
Sixth Round: No. 187
Seventh Round: No. 244
Given the team's structure at the position, it just does not seem likely that the Browns will not use a pick on a safety.
We know that the Browns will not use the No. 10 overall pick on a safety.
That is likely going to be used to fill the hole at left tackle and could either be used on Georgia's Andrew Thomas or Louisville's Mehki Becton.
Also, it does not make sense to not use a pick on safety at all and search in the undrafted pool.
For that, we can see the Browns using a pick on a safety in the second or third round.
The Options
In the latest NFL Mock Draft laid out by CBS, there were plenty of strong candidates available in the second round.
One player that was available after No. 32 would be LSU's Grant Delpit.
Delpit has size athleticism and great play.
He was the winner of the 2019 Jim Thorpe Award, which is awarded to the nation's best defensive back.
In 2019, Delpit finished with 65 combined tackles, seven passes defended, and two interceptions.
Believe it or not, this was a down year compared to 2018.
In 2018, Delpit finished with 75 combined tackles, 5.0 sacks, 5 interceptions, and 9 passes defended.
Really good play by Grant Delpit, covers the slot and saves the first down with his tackle pic.twitter.com/QX49TvXIsF

— george (@thegeorgeyou) April 6, 2020

If the Browns wait until the third round, there are other options like California's Ashtyn Davis.
However, as previously stated, we believe there are better options.
One of those options includes small-school prospect Kyle Dugger out of D-II Lenoi-Rhyne.
6'1″ and 217 LBs…

And D-II DB prospect Kyle Dugger had a 42″ vertical and 11'2″ broad jump at the #NFLCombine. 😮 pic.twitter.com/ow2K45no9m

— NFL (@NFL) March 3, 2020
Final Thoughts
There is a real chance that Delpit could fall to the Browns.
In Walter Football's latest mock draft, the Panthers select Delpit just three picks before the Browns.
He is obviously the first choice, but either Davis or Dugger could be a consolation prize.
Either way, the Browns need to draft a safety.
Hopefully, sooner than later in the draft.