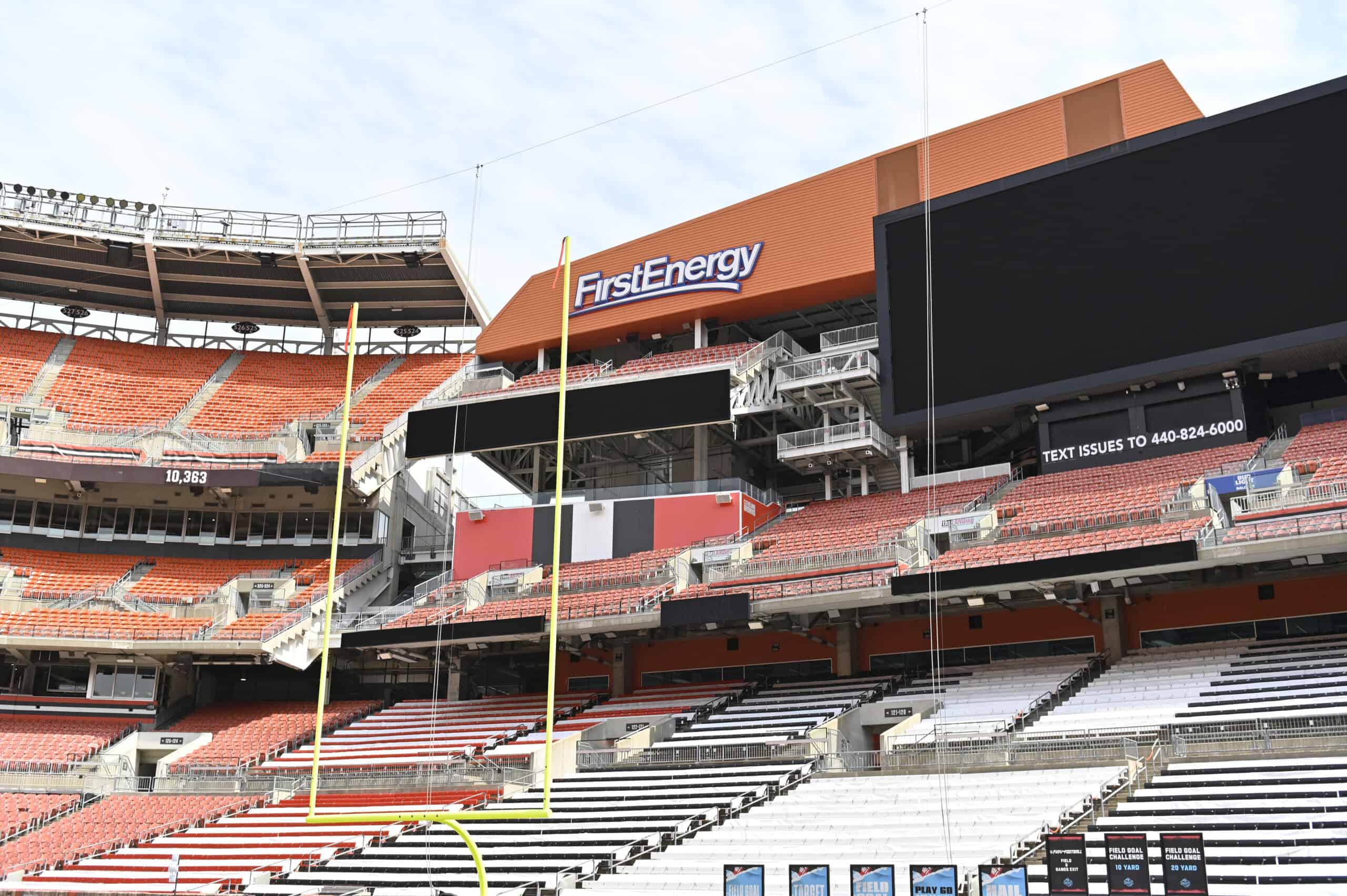 Andrew Berry knew what the Cleveland Browns' biggest offseason priority was.
And if he didn't, Jim Schwartz was sure to remind him.
So it was no surprise that defensive linemen dominated Berry's free agent shopping spree.
Cleveland added 3 tackles and one of the best pass rushing edges available.
To be sure, the rebuilding of the front four is far from over.
Schwartz excited about the chance to work with Myles Garrett, plans to "give him some answers" when teams scheme to stop the star DE.#Browns

— Tom Withers (@twithersAP) January 18, 2023
But there are some interesting stories and tons of potential among the newly-signed.
And if any incumbent is to survive, he'll have to make note of the unit's new philosophy.
Schwartz' defensive lines are the key to his aggressive style of play.
He counts on his linemen's instincts and aggression more than Woods' read and react style.
And if all goes to plan, Myles Garrett won't be the only Browns player in quarterbacks' faces this season.
State Of The Defensive Line Room
Make no mistake about it, this is still Myles Garrett's room.
And he has to be as excited as any fan about his new teammates and the shift in defensive style.
Ogbo Okoronkwo might not be a household name, at least not yet.
But he was the 6th-highest ranked edge rusher in the NFL over the second half of 2022.
His pass rush win rate was third-best on the season, ranking right up there with Garrett.
.@Browns @OgboOkoronkwo got a chance to start this year and show some of his talents…The future is bright….Has played with some great pass rushers and now joins @Flash_Garrett #DawgPound #BaldysBreakdowns pic.twitter.com/x0KByH2nMO

— Brian Baldinger (@BaldyNFL) March 16, 2023
But he might not be the most important signing for the Browns.
Dalvin Tomlinson is the big body run stuffer with mobility to wreak havoc in the rush, too.
Maurice Hurst and Tristen Hill are trying to regain their status as disruptive interior forces as well.
If either or both of them remain healthy, Cleveland's interior could suddenly be their strongest unit.
And Cleveland's young incumbents will need to find a new energy level to keep their spots on the roster.
What's Next At Defensive Line? 
Despite the additions, there remain plenty of question marks and depth concerns.
Many draft analysts believe the Browns could find a solid edge rusher in the 3rd or even 4th round of the draft.
And they are certain that Cleveland will find some interior line prospects along the way.
But Berry doesn't seem to be done in free agency, either.
Cleveland can use another big body run stuffer next to Tomlinson.
Dalvin Tomlinson sheds the LT's block and tackles Taysom Hill for no gain pic.twitter.com/FvOkZ9pv7E

— Will Ragatz (@WillRagatz) October 4, 2022
And they won't enter preseason with just a pair of 2022 draft picks behind Garrett and Okoronkwo.
The team thinks highly of Alex Wright and Isaiah Thomas, but not highly enough to hand them rotational roles.
Plenty of quality free agent interior and edge rushers remain available.
But Berry hopes their asking prices come down as the preseason draws near.
Big additions might not happen after the NFL Draft, but Cleveland's defensive line is far from set.