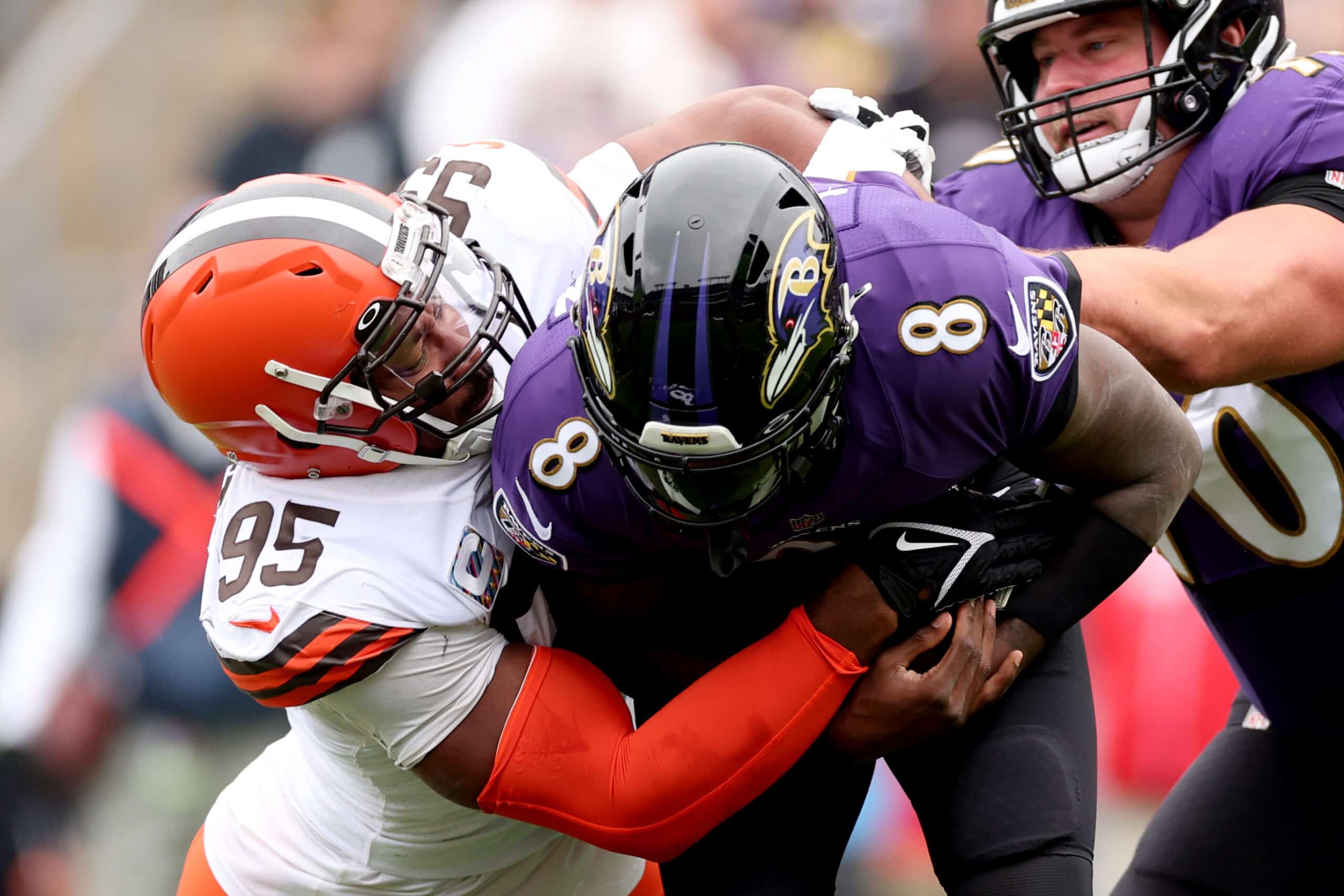 Any time the Cleveland Browns play the Baltimore Ravens, it's an important game.
With the possible exception of the Pittsburgh Steelers, there is no team Browns fans want to beat more.
That's only happened twice in seven chances during the Kevin Stefanski era, but if the Browns need any more incentive, PFF recently provided a very important stat (via PFF CLE Browns on Twitter).
A win on Sunday would be HUGE for Cleveland's playoff hopes 🙌 pic.twitter.com/iprz54HMcm

— PFF CLE Browns (@PFF_Browns) November 10, 2023
Cleveland can greatly improve their chances of making the playoffs with a Week 10 win over the Ravens.
That might not sound like rocket science, but the difference between losing and winning this week is huge.
Stefanski's troops would have almost a 3-in-4 chance for a postseason berth by beating Baltimore.
Those odds drop to just 43 percent in the event of a loss, and that is just to grab a wild card stat.
Next week's game against Pittsburgh becomes a must-win if the Browns want to stay in the division race, and they would need help from Pittsburgh and Cincinnati to put a dent in Baltimore's lead.
Cleveland's best chance at a division title starts with a victory over the Ravens.
Winnable games for the Bengals and Steelers this week set up a potentially huge Week 10 slate for the AFC North.
Should the Ravens lose to both the Browns and Bengals, Cleveland could play the Steelers for the division lead.
But if the Browns fail to hold up their end in Baltimore, a wild card spot becomes their best hope, and each remaining game becomes that much more important.