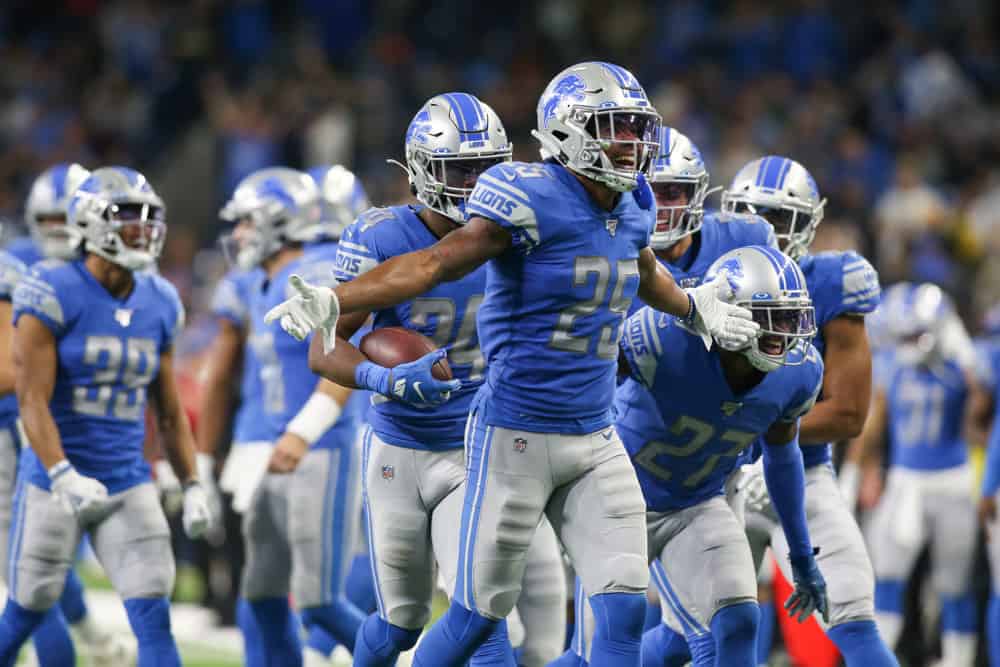 It appears that Detroit Lions cornerback Darius Slay is moving out.
According to ESPN's Adam Schefter, the Lions have spoken to multiple teams about a potential trade.
The Browns are in the market for a veteran cornerback to pair with 22-year old Denzel Ward and 21-year old Greedy Williams.
What It Would Cost
According to Schefter, the Lions want a "Day 2" draft pick.
In addition to that, any team that acquires Slay would have to offer him a new deal to compensate Detroit.
Lions have spoken with multiple teams about a potential trade for Pro Bowl CB Darius Slay, per sources. Any team that trades for Slay would have to compensate Detroit and Slay with a new deal. Other teams believe Slay will be traded this off-season, but Lions adamant on value.

— Adam Schefter (@AdamSchefter) February 17, 2020
Slay has been on the trade block since the start of the 2019 season.
The Lions will have to decide how much value they want in return if the team does not resign him.
Slay is entering the final year of his contract and is set to make $10 million in 2020.
It's an interesting point that the Lions are selling away pieces of their defense that ranked 29th in the league last year.
The 28th ranked defense from 2019 could very realistically lose Darius Slay, Damon Harrison, Mike Daniels, and A'Shawn Robinson after sending away starting safety Quandre Diggs midway through the season.

Bob Quinn better knock the hell out of the next 3 months.

— Jeremy Reisman (@DetroitOnLion) February 21, 2020
What Slay Offers
The 29-year old finished 2019 with a strong season.
His final stats included two interceptions, 46 tackles, 13 passes defended, and his third consecutive trip to the Pro Bowl.
All in all, any team that is serious about contending would want this cornerback.
Notes on Darius Slay:
* Leads NFL with 82 PBU since 2015
* One of just 2 CB named to 3 straight Pro Bowls (Jalen Ramsey)
* 29 years old
* Under contract through 2020 (due $10M)
* Excellent man-to-man coverage skills

A blue-chip player.

— Field Yates (@FieldYates) February 17, 2020
Why The Browns Should Pursue
The Browns have a ton of cap space and are already rumored to be interested in signing a cornerback.
Some of their top free-agent targets include Kendall Fuller, Tramon Williams, and Brian Poole.
A new deal would be needed as part of the trade, which is good news for Cleveland if the team was interested.
Slay is a proven cornerback in the league and bringing him in would not be a bad idea.
For starters, there are legitimate health concerns over Ward.
Ward has missed seven games in his first two seasons due to injuries.
By adding Slay, that would help add depth to the overall cornerback situation.
Next, general manager Andrew Berry said that the Browns are going to be aggressive this offseason.
By acquiring "Big Play Slay," that would give fans and the franchise hope that the team is serious about contending.
Final Thoughts
Will the Browns go out and try to acquire Slay?
Probably not, but they absolutely should.
Teams that want to contend cannot be cheap forever.
The AFC North is very competitive with the Baltimore Ravens and Pittsburgh Steelers.
This type of trade could be necessary is some eyes.