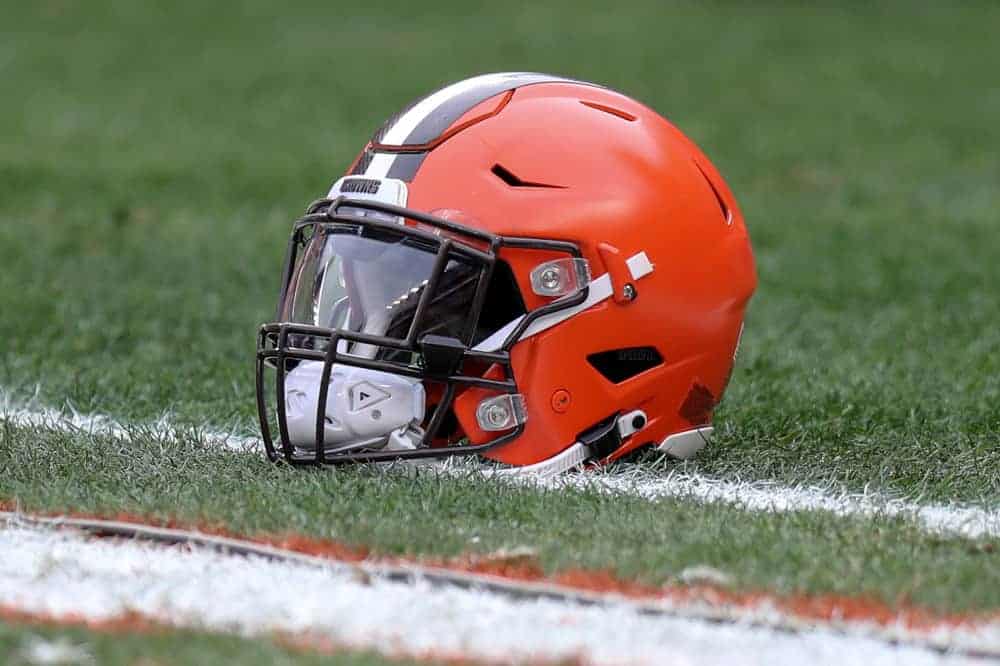 The first wave of free agency is over and the Cleveland Browns haven't been shy about signing new faces this offseason.
This included landing big-ticket free agents such as Austin Hooper and Jack Conklin.
Between Hooper and Conklin, the Browns committed to contracts that were a combined $84 million with $53 million guaranteed over the next 3-4 years.
The Browns then seemed to turn their attention to much shorter contracts in one-year deals.
These one-year deals included safety Karl Joseph, KR Jo Jo Natson, CB Kevin Johnson, LB B.J. Goodson, safety Andrew Sendejo, DT Andrew Billings, and center Evan Brown.
With the NFL Draft set to go forward on April 23-25, here's a look at how much cap space the Browns have.
According to Field Yates of ESPN, the Browns still have the 3rd most cap space in the NFL.
Only the New York Jets and Houston Texans have more than the $43 million in space that the Browns currently hold.
Official cap space by teams 1-11 (includes moves officially made):
1. HOU: 49,257,819
2. NYJ: 45,016,813
3. CLE: 43,703,760
4. LAC: 37,553,266
5. TEN: 32,509,301
6. WAS: 31,468,435
7. DET: 31,369,450
8. DEN: 29,819,797
9. DAL: 28,560,313
10. PHI: 27,868,177
11. IND: 26,863,345

— Field Yates (@FieldYates) March 30, 2020
According to Over The Cap, the Browns have $42,015,432 in cap space, or roughly 1.5 million less than what Yates reported.
Their calculations also indicate the Browns have the most cap space.
However, these calculations come from the contracts that are estimated versus those that have been made official by the NFL.
After trading DeAndre Hopkins and his $12.5 million cap hit, the Texans have the most cap space in the NFL.
Deshaun Watson and Laremy Tunsil will need long-term deals soon, so you can expect this number to change.
Looking ahead to the draft
The Browns still have plenty of needs to fill in the draft such as addressing left tackle and linebacker.
Here's a look at the Browns draft positions in 2020:
Round 1, pick 10 (No. 10 overall)
Round 2, pick 9 (No. 41 overall)|
Round 3, pick 10 (No. 74 overall)
Round 3, pick 33 (No. 97)
Round 4, pick 9 (No. 115)
Round 6, pick 8 (No. 187 overall)
Round 7, pick 30 (No. 244 overall)