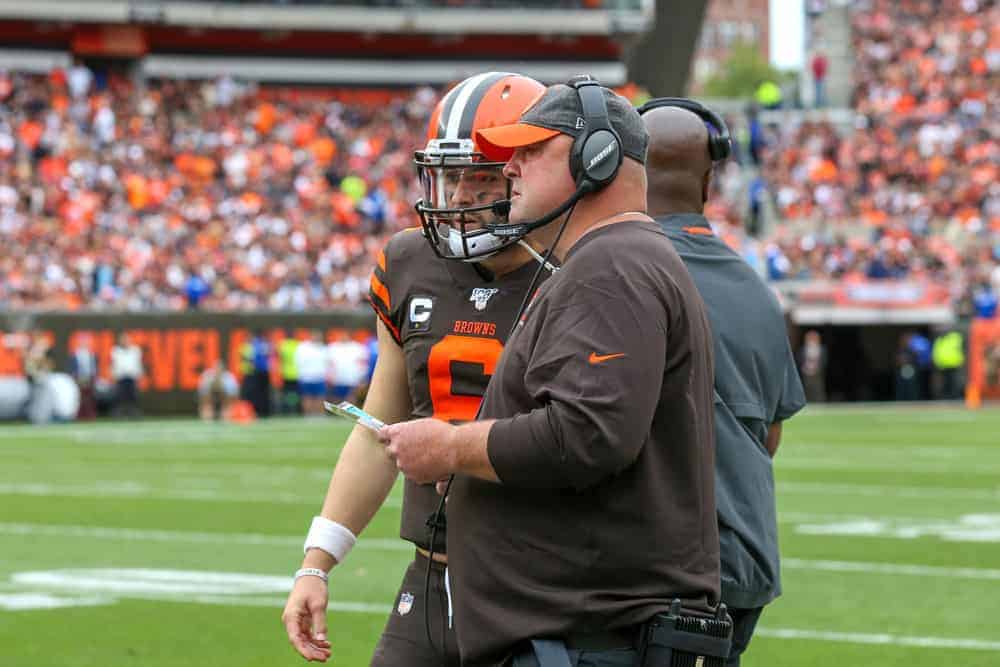 John Dorsey failed to acquire an additional offensive lineman for the Cleveland Browns' organization today. After weeks of communication with the Washington Redskins, it finally looked like Bruce Allen might budge and let sought-after LT Trent Williams leave the nation's capital.
Allen and company required too much in return for Williams, though. It was recently reported that the Redskins were asking for Denzel Ward as part of the Williams trade, and Dorsey did not oblige.
Ward is a significant part of the Browns' defensive success. In his rookie season, he reached the Pro Bowl. His future with the Browns is clearly secure.
A Pro Bowler in his first year. @Browns CB @DenzelWard's rookie season highlights! #Browns pic.twitter.com/ZNzdPXDeM9

— NFL (@NFL) January 9, 2019
Without Williams, the Browns will continue to start Justin McCray in place of Greg Robinson at LT. McCray's performance against the New England Patriots received some praise from Freddie Kitchens. In the post-game press conference, he said, "He was good in the run game. He fought in protection. I thought he was OK."
Without an additional offensive lineman, the Browns will continue to start Eric Kush, as well. Kush has underperformed all season. He is starting in place of Kevin Zietler, who the New York Giants acquired for Olivier Vernon this offseason.
Unfortunately, Kush is a big part of the Browns' offensive struggles.
Olivier Vernon making plays on defense, but the Browns also felt the absence of the player traded for him.

Kevin Zeitler was the No. 1 guard by PFF's pass blocking efficiency metric, now replaced by journeyman Eric Kush pic.twitter.com/ntUwCPsATN

— Kevin Cole (@KevinColePFF) August 24, 2019
Stuck with their current offensive line situation moving forward, what do the Browns do?
Kitchens is going to have to get a lot more creative with his play calling. Odell Beckham Jr. requires more time to run deeper routes, but Jarvis Landry can work a short-range game.
It makes sense for Baker Mayfield to throw the ball more frequently to both Landry and Nick Chubb.
As dreadful as the offensive line has been at defending the pass rush, the running game is flourishing. Chubb is having a great season with slightly under 750 yards and 6 touchdowns.
His role as a pass blocker is starting to limit his snap share, but it has yet to impact his rushing performance. With Kareem Hunt back, the Browns might opt to use him more frequently in passing downs.
Either way, Mayfield will continue to struggle against the pass rush. He doesn't make his reads quick enough to beat the blitz.
This next stretch of games is very important for the future of the organization. A few wins in a row returns playoff hope to Cleveland. A few losses in a row and the Kitchens' era is over before it started.