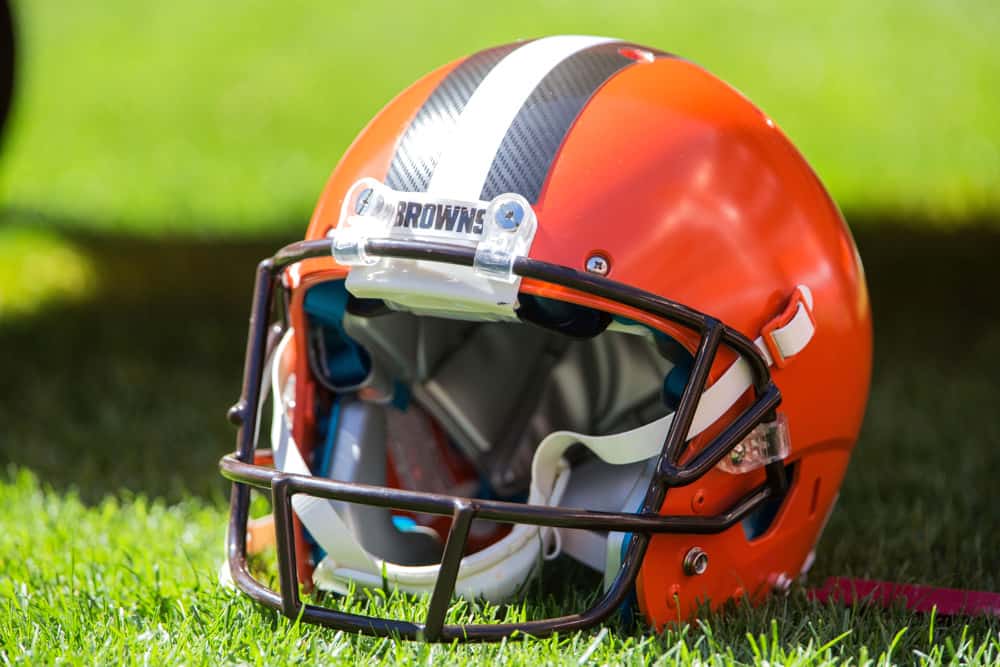 The Cleveland Browns elevated 3 players from the practice squad in preparation for the Week 12 game against the Jacksonville Jaguars.
In advance of game at Jacksonville, #Browns elevate G Michael Dunn, DT Joey Ivie and DE Cameron Malveaux from the practice squad as COVID-19 replacements.

— Tom Withers (@twithersAP) November 28, 2020
These personnel changes have been made to address COVID-19 deficiencies on the starting roster.
The 3 players are:
1. Michael Dunn, G
26-year-old Michael Dunn played college football at the University of Maryland.
Dunn was a UDFA following the 2017 NFL Draft.
He signed with the Los Angeles Rams.
After spending 2017 on the Rams practice squad, he was signed by the Jaguars in 2018.
For the Jaguars he was either a member of the practice squad or a reservist.
In 2019, he joined the Alliance of American Football and played with the Birmingham Iron during their inaugural season.
After the AAF ceased operations, he was signed by the Miami Dolphins in the 2019 offseason but was cut during the preseason.
He played in 2020 for the XFL's Seattle Dragons.
2. Joey Ivie, DT
25-year-old Ivie is a native of Florida who played college football at the University of Florida.
Ivie was drafted by the Dallas Cowboys in 2017 but has jumped around to various NFL teams with the majority of time being on the practice squad.
Besides the Cowboys, Ivie's former teams are the Atlanta Falcons, Seattle Seahawks, Kansas City Chiefs, and the Tennessee Titans.
Ivie's NFL playing experience involves 5 games with the Chiefs and 3 with the Titans.
3. Cameron Malveaux, DE
DE Cameron Malveaux is on the #Browns practice squad and will likely get the promotion again this week with at least 3 DEs out.

— Fred Greetham (@FredGreetham) November 26, 2020
26-year-old Malveaux is a Texas native who played college football at Houston.
Of the 3 players elevated, Malveaux has the most NFL game experience.
He entered the league as an UDFA in 2017 and was signed by the Miami Dolphins.
Besides Miami, his former teams include the Arizona Cardinals, Kansas City Chiefs, Washington Football Team, and San Francisco 49ers.
Malveaux played in the Browns Week 11 victory over the Eagles and registered 2 solo tackles.
In 14 career games with Arizona, Miami, and Cleveland, he has 17 solo tackles and 2 sacks.