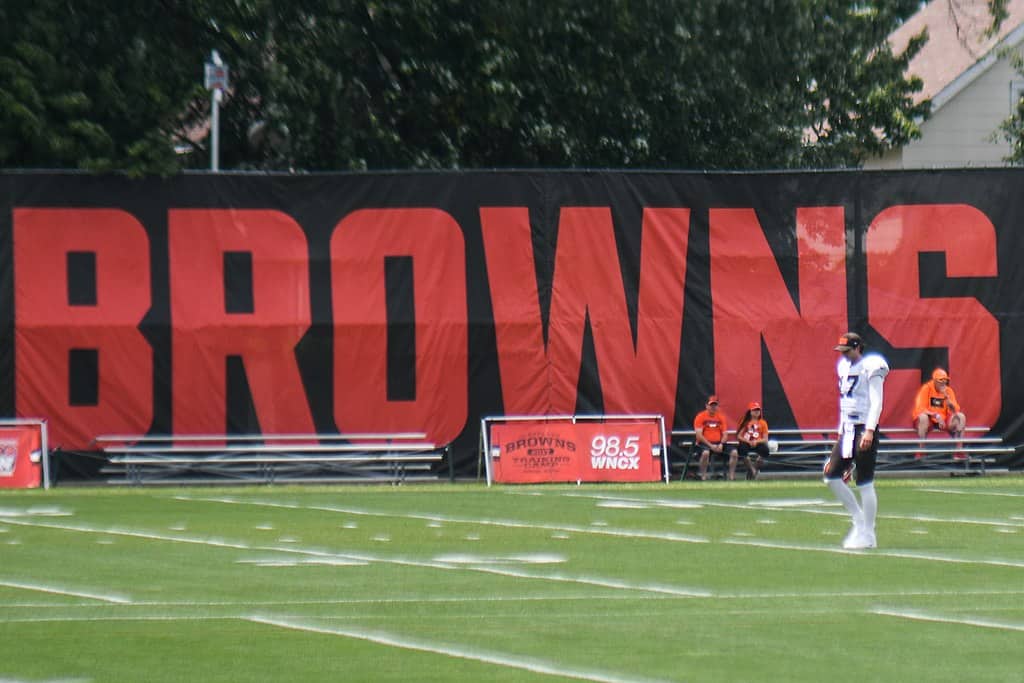 The Cleveland Browns have hired another assistant coach away from the San Francisco 49ers to bolster their defense.
Chris Kiffin joins new Browns defensive coordinator Joe Woods as the team's defensive line coach.
Sirius XM NFL host Alex Marvez first reported the news.
Buffalo Bills assistant defensive line coach Aaron Whitecotton is joining the 49ers staff, an unnamed source told Marvez.
Source tells @SiriusXMNFL that Chris Kiffin is leaving the @49ers to become new @browns d-line coach. Kiffin was SF's pass-rush specialist. Aaron Whitecotton, who was @BuffaloBills assistant d-line coach, is joining the @49ers staff per source

— Alex Marvez (@alexmarvez) February 7, 2020
Kiffin is one of several new hires the Browns have made under new head coach Kevin Stefanski and new general manager Andrew Berry.
Since 2018, Kiffin served as the 49ers pass rush specialist coach.
In 2019, the 49ers finished with 48 sacks (fifth in the NFL), 41 of which came from a defensive lineman.
Kiffin and Woods helped the 49ers reach Super Bowl LIV, where they lost 31-20 to the Kansas City Chiefs.
During the regular season, 49ers defensive end Arik Armstead had 10 sacks and defensive end Nick Bosa had nine.
In 2020, Kiffin and Woods are set to coach Myles Garrett, Olivier Vernon, Sheldon Richardson and Larry Ogunjobi.
Garrett had 10 sacks in 10 games last season before the NFL suspended him for hitting Pittsburgh Steelers quarterback Mason Rudolph over the head with the QB's own helmet.
The Browns expect the NFL to reinstate Garrett for the start of the 2020 season.
Vernon is coming off a knee injury that limited him to 10 games in 2019.
The 49ers had 37 sacks in 2018, which was the most by the team since 2013 (38 sacks).
The Browns had 38 sacks total in 2019, which ranked 20th in the NFL.
The 49ers allowed 112.6 rushing yards per game in 2019 (17th in the NFL).
Before his San Francisco's tenure, Kiffin worked at as the Florida Atlantic University defensive coordinator (2017), the defensive line coach at Ole Miss (2012-2016), the defensive line coach at Arkansas State (20110, as a defensive assistant at USC (2010), as the defensive quality control coach at Nebraska (2008-2009), as an intern for the Tampa Bay Buccaneers (2007) and as an assistant at Idaho (2006).
Kiffin is the son of longtime NFL defensive coordinator Monte Kiffin and the younger brother of Ole Miss head coach Lane Kiffin.