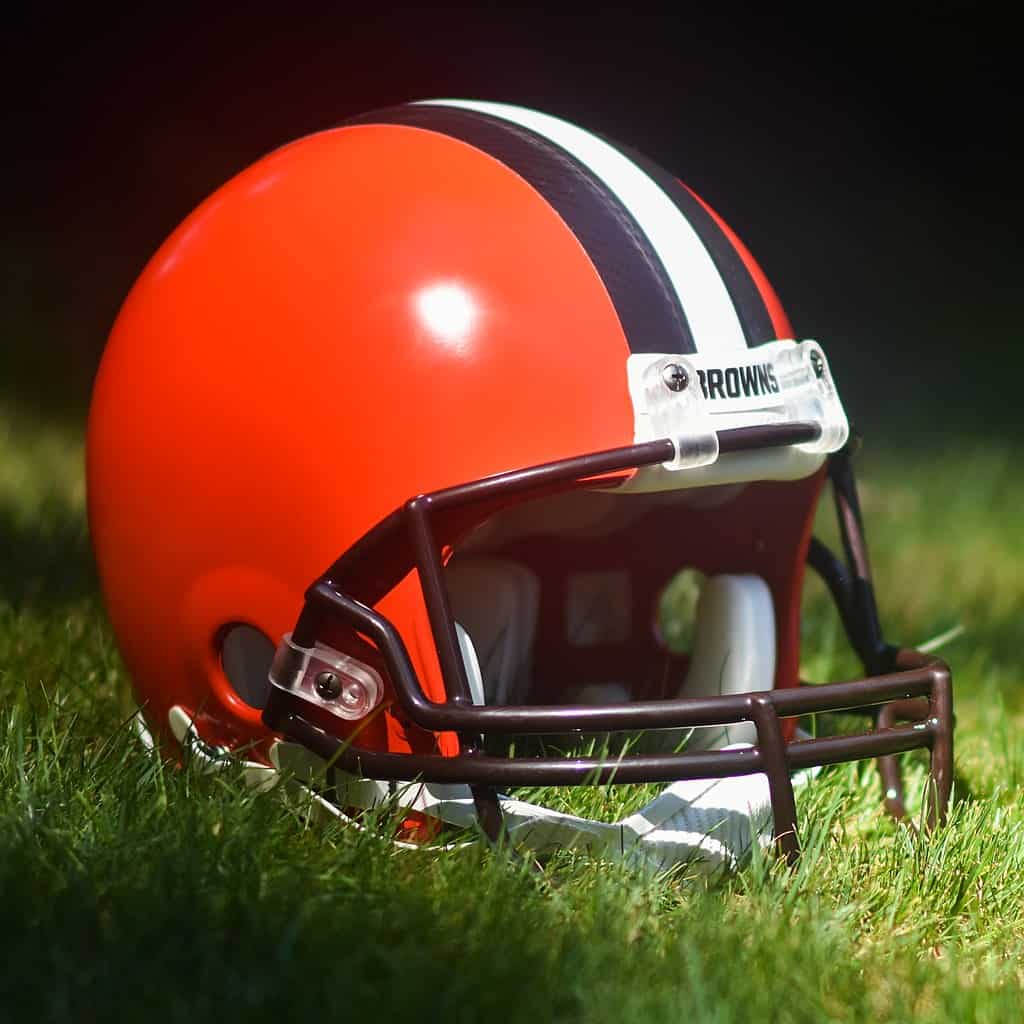 The Cleveland Browns continue to fill their coaching staff.
The team is hiring former Minnesota Vikings assistant Jeff Howard as their passing game coordinator and defensive backs coach, an unnamed source told NFL Network reporter Tom Pelissero.
The #Browns are hiring Jeff Howard as pass game coordinator/DBs coach, source said. Former #Vikings assistant reunites with Kevin Stefanski, who fills another key spot on his staff.

— Tom Pelissero (@TomPelissero) January 30, 2020
The news to hire Howard comes one day after the Browns hired Cincinnati Bengals quarterbacks coach Alex Van Pelt to be their next offensive coordinator.
In Cleveland, Howard will reunite with new Browns coach Kevin Stefanski.
Howard and Stefanski coached together in Minnesota for the last seven years.
Howard completed his seventh season in 2019 with the Vikings, where he had a hands-on role on the defensive side of the ball, specifically with the team's defensive backs.
Minnesota Star Tribune reporter Ben Goessling tweeted Monday that Howard would not return to the Vikings in 2020.
One other change to the staff: Assistant defensive backs coach Jeff Howard, who'd been with the team since 2013, is no longer with the team. That means the Vikings' DB room will be under completely different leadership in 2020, which is perhaps to be expected after an uneven year

— Ben Goessling (@GoesslingStrib) January 27, 2020
Last Sunday, Vikings safety Harrison Smith played in his fifth consecutive Pro Bowl.
The Vikings made the playoffs this past season, beating the New Orleans Saints in the Wild Card game before losing to the San Francisco 49ers in the divisional round.
During the 2019 regular season, the Vikings ranked fifth in scoring defense (allowing 18.9 points per game) and 14th in total defense (allowing 341.6 yards per game).
In 2018, the Vikings ranked ninth in scoring defense (allowing 21.3 points per game) and fourth in total defense (allowed 309.7 yards per game).
The Vikings made the playoffs in three of the seven seasons Howard was with the team.
Howard coached with current San Francisco 49ers defensive backs coach and passing game coordinator Joe Woods during the 2013 season in Minnesota.
The Browns are waiting for the 49ers to play in Super Bowl 54 before they can officially hire Woods as their new defensive coordinator.
However, Goessling reported the 49ers are making an effort to keep Woods.
As of Thursday, the Browns also still need to hire coaches for the quarterbacks, defensive line and linebackers.
Howard is the third coach the Browns have hired from the Vikings along with Stefanski and tight ends coach Drew Petzing.