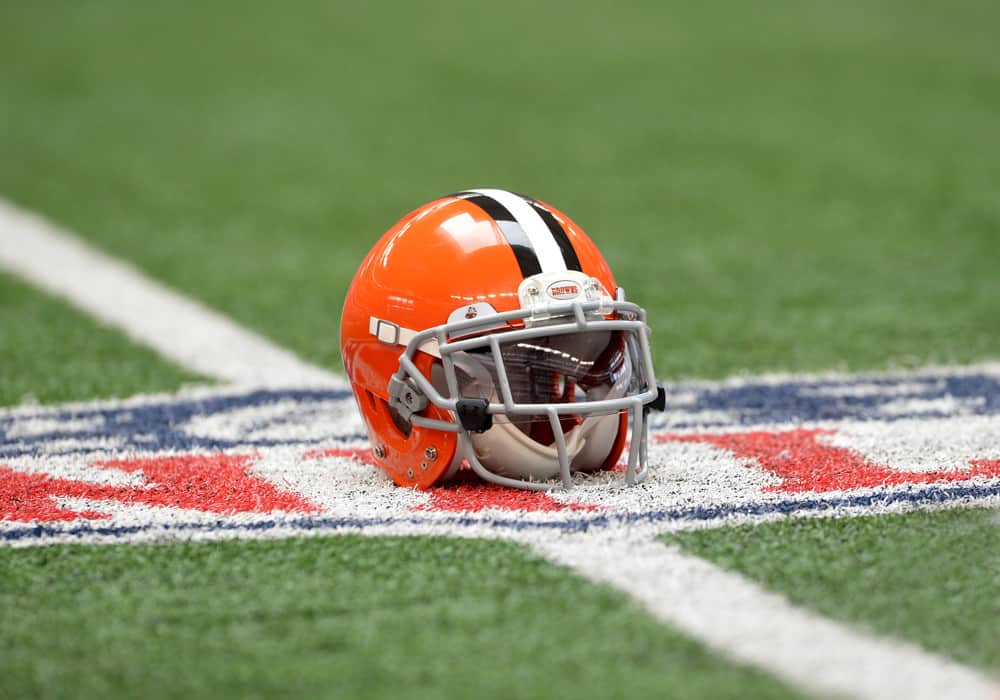 In roughly two weeks, it will officially be 2020.
We'll have entered a new decade.
As much as things change, they stay the same, specifically for the Cleveland Browns.
Cleveland is coming off of a 38-24 loss to the Arizona Cardinals on Sunday.
This marked their eighth loss of the season, solidifying that they won't feature a winning record in 2019, as they will see an 8-8 record if they win out.
The Browns have become the only team in the NFL that has not seen a winning season this decade.
The Browns officially are the only NFL franchise that will finish this decade without a winning season. pic.twitter.com/CdCoECpISY

— FOX Sports: NFL (@NFLonFOX) December 16, 2019
Since 2010, Cleveland owns a 42-115 record.
They could end the season with a 44-115 record over the last 10 seasons.
This season is not yet over, but in their previous nine seasons, the Browns have posted double-digit losses in seven of them.
Their best season was a 7-8-1 record in 2018.
They also posted a 7-9 record in 2014.
Cleveland struggled in 2016 and 2017, winning only 1 game while losing 31 contests.
They are one of only a handful of teams that have failed to win a game in a season in the NFL.
The Browns have also placed third or worse in the AFC North in every season this decade, and that looks to be the case once again in 2019.
They haven't recorded a winning season since 2007, posting a 10-6 record while coming into second in the AFC North.
This was only the Browns third winning season since 1990.
Furthermore, Cleveland has only recorded one double-digit win season since 1995.
As if that isn't enough, the Browns haven't won the AFC North since 1989, when they recorded only a 9-6-1 record.
It has been a tough run for Cleveland fans, and the future looks both promising and bleak at the same time.
They possess their franchise quarterback in Baker Mayfield to go along with star-studded skill players. Nick Chubb, Odell Beckham Jr., Jarvis Landry, and David Njoku are some of the best young players at their positions.
They don't solely have flashy players, though, as Joel Bitonio, Joe Schobert, Sheldon Richardson, Myles Garrett, and Olivier Vernon have graded out well according to Pro Football Focus.
With that being said, there are rumors that multiple Browns players were telling the Arizona players to "come get them."
Browns' Jarvis Landry Reportedly Tells Cardinals To 'Come Get Me' During Bad Loss https://t.co/nwJZJV7ZEU

— TMZ Sports (@TMZ_Sports) December 17, 2019
This could be their way of making fun of the reports about Beckham, or it could be different players adding fuel to the fire that they want out of Cleveland.
Regardless of their future, it was a disappointing way to end the decade for Cleveland hopefuls.
Plenty of people placed bets on them winning the Super Bowl, but now they have a less than 1% chance to make the playoffs.
If the Browns can add a few solid offensive linemen and keep their core of players intact after the season, the next decade should be significantly more successful than this past one for Cleveland and their fans.