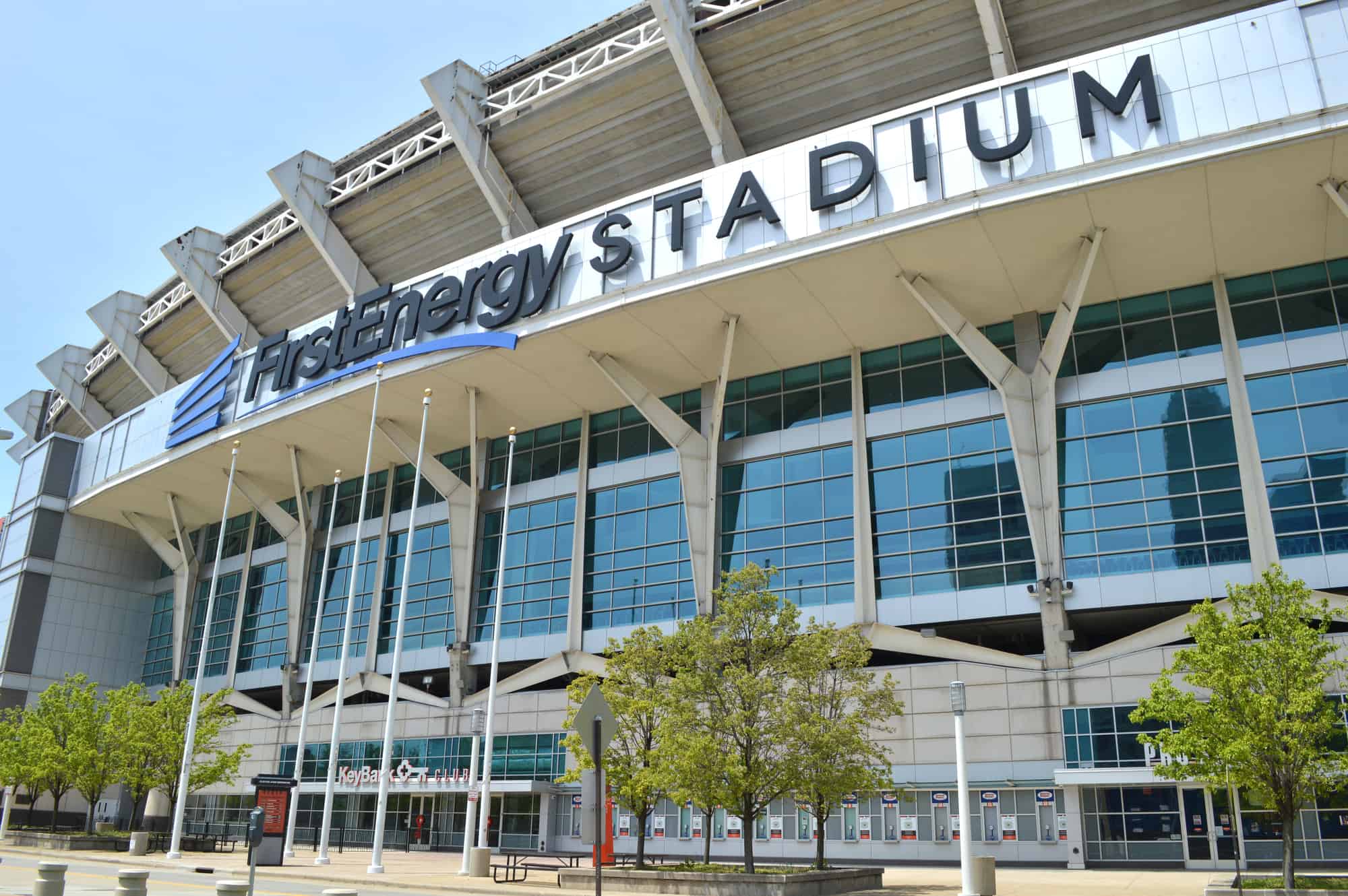 There is good news and bad news for Cleveland Browns season ticket holders.
The bad news is that season ticket prices are increasing again in 2021; this marks the fourth cost increase in the past 13 years.
#Browns anticipating full capacity at FirstEnergy in 2021; raised season ticket prices but they remain among the six lowest https://t.co/qFBstZ1TPe

— Mary Kay Cabot (@MaryKayCabot) March 8, 2021
However, the good news is that Browns' season ticket holders pay considerably less than most other NFL teams.
Another piece of good news for season ticket holders is that they may get an extra game out of the deal since the NFL is reportedly adding a 17th regular season game in 2021.
We will all be back together so soon 💔 https://t.co/js0i9koILg

— FirstEnergy Stadium (@FEStadium) February 1, 2021
Costs
Prices will rise about $10-$15 for about 70% of the seats.
Seats will range from $50 to $80.
Waiting List Grows
The other news is not surprising.
After the Browns performance in 2020, the season ticket waiting list has grown.
The Browns are collecting season ticket waiting list deposits also.
Still One Of The Most Affordable In NFL
Cost increases are never good news, but the fact that Browns' tickets remain among the most affordable makes it easier to bear.
The Browns estimate they will be among the 6 cheapest for NFL season ticket holders.
This assessment is consistent with a recent study on ticket prices in NFL stadiums.
Both Ohio teams ranked in the top two for affordable NFL experiences.
Prices of a ticket, food, drinks, and parking were evaluated for all 32 teams.
The Cincinnati Bengals came in first, and the Cleveland Browns came in second.
The Promise of 2021
My biggest hopes for next season: 67,000 #Browns fans inside FirstEnergy Stadium, a crowded (but not too crowded) press box, Clevelanders bellied up elbow to elbow in every bar from East 4th Street to West 6th.

It's been a tough, memorable 2020 season.

Peace, everyone.

— Tom Withers (@twithersAP) January 18, 2021
To begin with, it has been a long time since Browns fans had good reasons to feel positive going into a brand new NFL season.
Sadly, recent years involved disappointing results and a constant search for new and better coaches and players.
2020 was disappointing for a lot of reasons, but the Cleveland Browns were not one of them.
They exceeded all expectations, advanced to the playoffs, and won a playoff game against their AFC North rivals, the Pittsburgh Steelers.
The 2020 NFL Coach of the Year was on the Browns sideline so there is no coaching search.
2021 should build upon all of these successes and bring fans back into FirstEnergy Stadium.
Cleveland Browns raising ticket prices is expected. The demand for tickets will be high. I do remember sitting in the dog pound for $12 back in 1980. And still have the tickets from those games. That's what I like. Great memories! Tickets on phone now! Loved keeping my ticket! https://t.co/HrrOoSV9wF

— Tom Brunswick (@tom_brunswick) March 8, 2021
Even if the ticket prices are a little higher, fans will be so excited to be back in person at FirstEnergy Stadium cheering for the Browns.