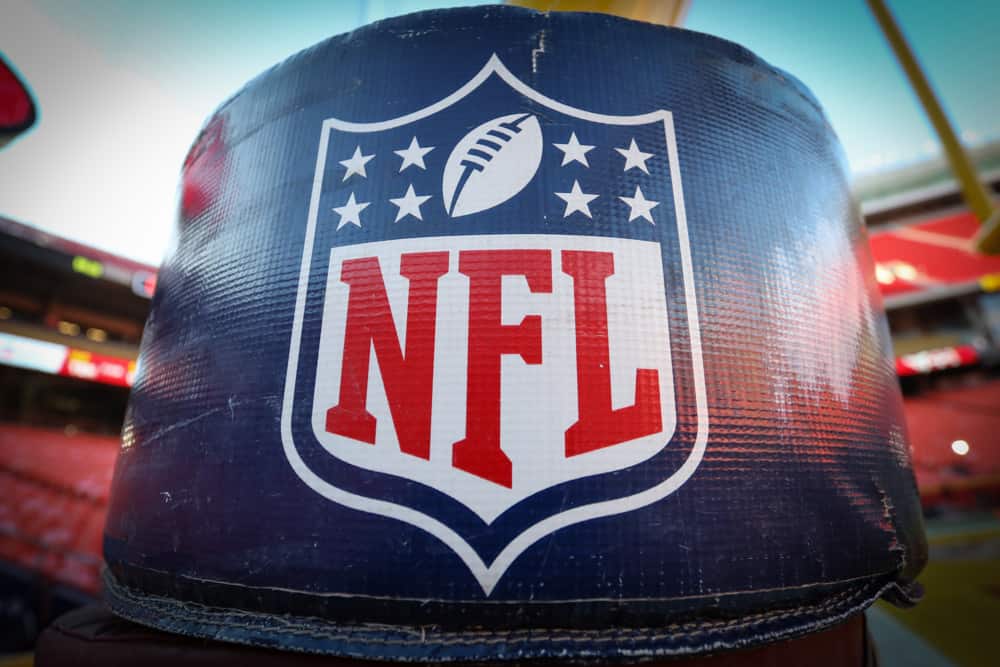 The Cleveland Browns enter the 2021 offseason knowing that the defense needs to be improved in order for them to succeed.
They won a playoff game with a young group and dealt with enormous adversity and injuries so they are inconceivably not far away from being a top tier NFL team.
The free agent market is flooded with defensive free agents that will be tempting for the Browns to sign.
However, the team needs to plan well and exercise impulse control on some big names making the airwaves.
Many will disagree with this assessment of the three defensive free agents the Browns should avoid, but there is method to the madness in putting the list together.
Age, injury, money, and the overall risk-reward likelihood of signing these three would not be in the best interest of the Browns.
Without further ado, the three defensive free agents the Browns should avoid are:
1. JJ Watt – Defensive End
There is no doubt that J.J. Watt is a great player and sets the right tone of work ethic and leadership on the field and in the locker room.
Realistically though, his best playing days are behind him.
He is turning 32 years old in March.
His physical style of play has already taken a toll on his body.
On top of all of that, he will command big money.
A 17 game regular season is the reality in 2021.
Along with preseason workouts and a longer preparation time and a playoff run, that means the season will be much longer.
It is hard to calculate the impact of those changes plus the adjustment or learning curve of playing on a new team for Watt.
Regardless of outcome in the JJ Watt sweepstakes Andrew Berry deserves all the faith.

Berry casually signed Jack Conklin last year who was a 1st team all pro.

If the youngest GM in the league can pull the best right tackle in the NFL in year one, what can he do in year two? pic.twitter.com/yMMmGiMW5y

— Nick Karns (@karnsies817) February 17, 2021
2. Richard Sherman – Cornerback
Richard Sherman says it's "pretty clear" he will not return to the 49ers, per @ChrisBiderman pic.twitter.com/3XedLjiZXK

— B/R Gridiron (@brgridiron) February 17, 2021
Sherman's dominance is in the rearview mirror.
He has not performed at his peak since being with the Seahawks' "Legion of Boom."
Sherman is about to turn 33 and an injury-shortened season.
He will also command a high salary in this free agent market.
The Browns need to walk away from the notion that Sherman can revive himself and bring a Midwest version of the "Legion of Boom" to Cleveland in 2021.
3. Bud Dupree – Linebacker
Dupree has been giving the Browns headaches for years with his dominant play as a Pittsburgh Steeler.
While it would be oddly satisfying to put him in a Browns uniform to return the favor to the Browns AFC North rival two times per season, the ACL injury is definitely an issue.
His injury occurred in the latter stages of the season, in December, so his return and overall health when he does hit the field is questionable.
Dupree has age on his side; he is only 28 years old.
In 2020, the Steelers placed the franchise tag on him.
He earned $15.28 million.
There are indications that his payday will be even larger in 2021, a risky proposition for a team wanting him to be ready to go in September.
Spotrac has predicted Bud Dupree will get a 4 year, $72.8 million dollar contract this offseason. 👀 #Steelers pic.twitter.com/hVHpMtvnif

— Blitzburgh ✨ (@RenegadeBlitz) February 20, 2021
The Cleveland Browns now have a front office that is competent and professional.
They will make the proper decisions to benefit the organization for 2021 and beyond.