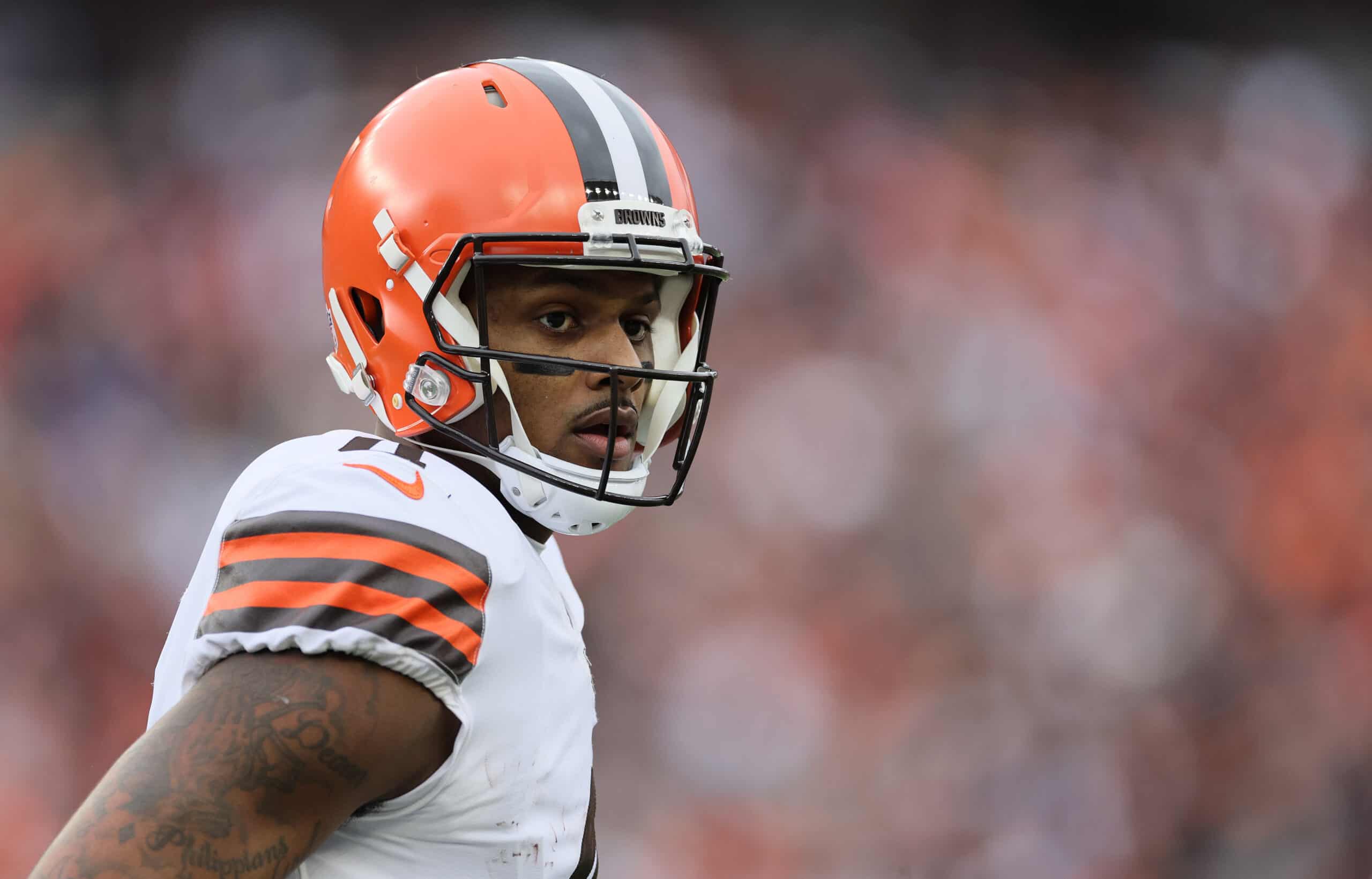 In case you haven't heard, the Cleveland Browns loaded up their wide receiver room for Deshaun Watson.
Elijah Moore, Marquise Goodwin, and rookie Cedric Tillman have been turning heads all off-season.
Then Andrew Berry signed a familiar pair of hands for Watson in tight end Jordan Akins.
But one of the biggest plays of training camp landed in the arms of David Njoku.
Watson to Njoku for a 60 yard TD 😳 pic.twitter.com/JsarLy7NSm

— ESPN Cleveland (@ESPNCleveland) July 30, 2023
Watson hit a streaking Njoku in stride for a 60-yard touchdown to the delight of watching fans and pundits.
Defensive coaches were not as thrilled, reacting with grimaces to the touchdown.
Njoku lines up in the middle of 3 players split left on the play, and gets past the defender with ease.
And there was no one in position to help the initial defender on the play.
What To Expect From Njoku 
Head coach Kevin Stefanski hasn't spent a lot of time discussing his tight ends.
His revamped offense, left to the talent of Deshaun Watson, has focused on the wide receivers.
That could be simply because there is more competition in that room.
Players are fighting for the 6th and a possible 7th wide receiver roster spot.
#Browns Deshaun Watson threads the needle to David Njoku for completion pic.twitter.com/8YLJ1G3rCa

— Fred Greetham (@FredGreetham9) July 30, 2023
Marquise Goodwin's blood clot treatment opens the possibility of another available position, too.
But Njoku, Akins, and Harrison Bryant are locked in as the 3 tight ends Cleveland opens the season with.
The question is how big a role will they play in the new offense.
Right now, even Nick Chubb as a pass catcher gets more discussion time.
What It Means To The Browns 
After a week of training camp, most of the Browns' new offense remains under wraps.
And after a few preseason games, it will still be a mystery.
There is simply no way anyone can predict with certainty how many touches the tight ends will see.
But Watson made good use of his tight ends in Houston, especially in the red zone.
David Njoku with the concentration catch pic.twitter.com/PNCK33Cghs

— NFL Beat Writers (@32BeatWriters) July 30, 2023
And Browns fans know how Stefanski feels about tight ends.
Njoku's big play serves mostly as a reminder to pundits and fans that he is still a factor.
Over the last couple of days, Njoku saw plenty of targets from Watson and made some nice plays.
And it's a safe bet Cleveland's solid tight end room has a big role in the new offense.