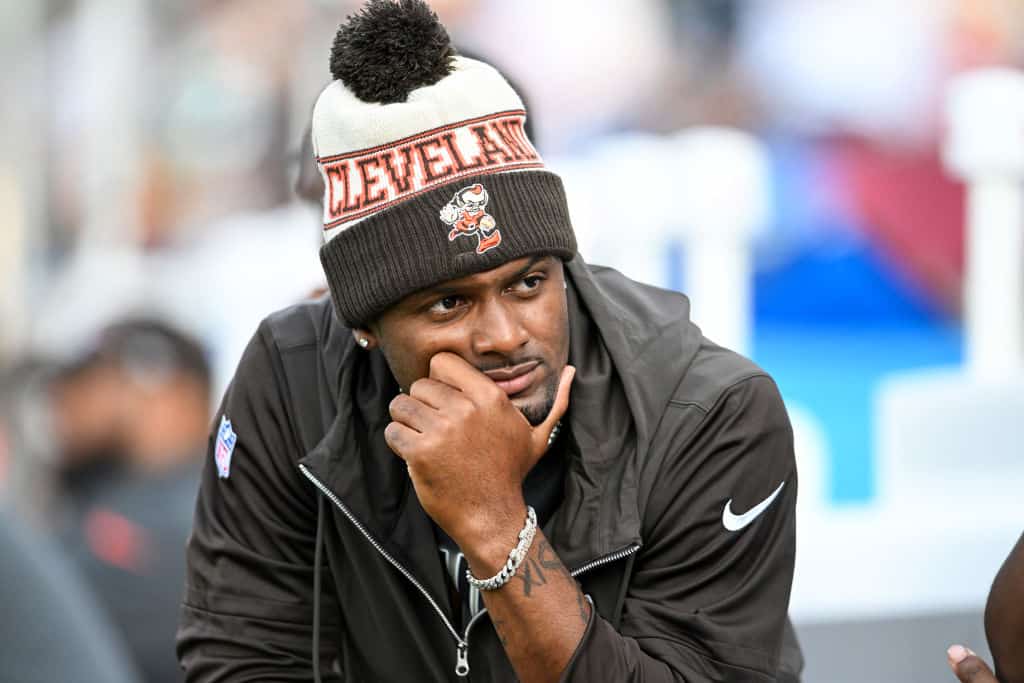 Bad weather didn't stop the Cleveland Browns from winning their second consecutive season opener.
And they didn't need a long field goal in the final seconds to pull it off.
Their dominance of the Cincinnati Bengals bodes well for a new era of Browns football.
But Deshaun Watson is among those who know there is a lot of history to work past, starting Monday night.
Deshaun Watson on #Browns not having won in Pittsburgh in regular season since 2003. pic.twitter.com/XT1sWDSjYz

— Scott Petrak ct (@ScottPetrak) September 14, 2023
As provided by Scott Petrak, Watson spoke to the media about the Steelers' regular-season winning streak.
Cleveland has not won in Pittsburgh in the regular season since 2003.
Watson is impressed with the streak but says the Browns need to put it behind them and play their game.
And he is confident his teammates can buck tradition and beat Pittsburgh on Monday night.
Watson is not the only one who believes the Browns can win this week.
Vegas set them as 2.5-point road favorites, the first time they have been favored in Pittsburgh since 1989.
And as close as they came last year, it's been 30 years since Cleveland started a season 2-0.
Last season's meltdown still haunts current and former players who will guard against a letdown this time.
September 10, 1989: The Browns annihilate the Steelers 51-0 in the season opener.

Pittsburgh had 8 turnovers (3 for TDs), gave up 5 QB sacks, & had 53 total yards of offense. pic.twitter.com/rle9neWVP5

— This Day In Sports Clips (@TDISportsClips) September 10, 2023
Victory on Monday will go a long way toward ending another hapless streak.
Cleveland hasn't finished ahead of the Steelers in the division since they won the AFC Central in 1989.
With a strong defense and a dry football for Watson, Cleveland can begin to wipe away a lot of history.