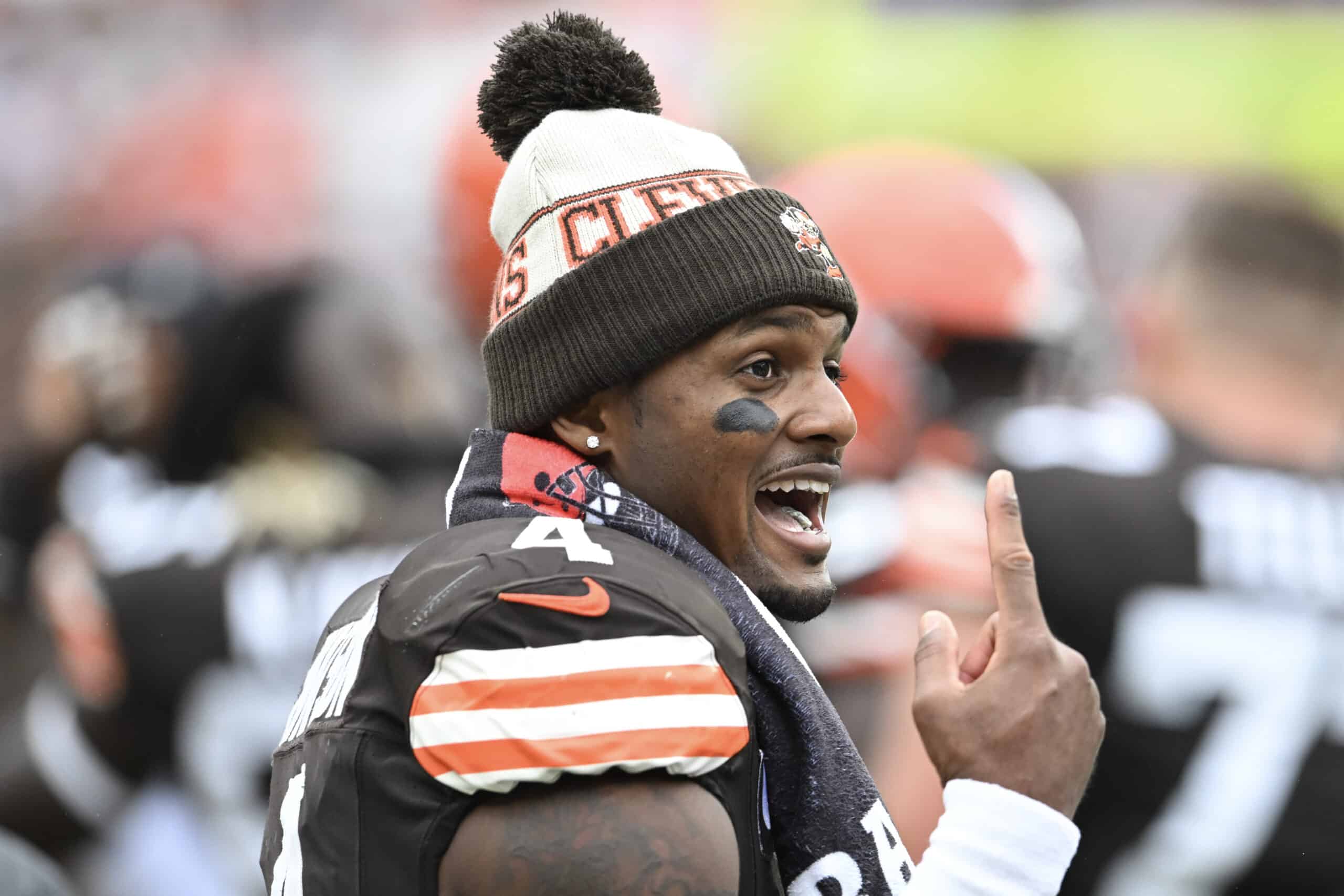 It's Week 7 in the NFL, and the 3-2 Cleveland Browns are getting set to take on the 3-3 Indianapolis Colts in an AFC showdown.
The Browns, who are coming off a dramatic victory last week, received what appeared to be a good bit of news yesterday in the form of a photo reshared by MoreForYouCleveland's Twitter feed.
I feel like 4 is definitely back pic.twitter.com/KlirlgZ8yL

— MoreForYouCleveland (@MoreForYou_CLE) October 22, 2023
The photo depicts Cleveland Browns quarterback Deshaun Watson, all smiles with his bags packed and ready to head into what appears to be Lucas Oil Stadium, the home of the Indianapolis Colts.
Watson, who has missed the last two games due to a shoulder injury, will be a welcome sight for Browns fans when he steps on the field.
During his absence, Dorian Thompson-Robinson and P.J. Walker, Cleveland's backup quarterbacks, combined to go 37-70 for 313 yards and 5 interceptions. While they managed to steal a late win from the previously undefeated 49ers in Week 6, they were blown out by the Ravens in Week 4.
The Browns traded for Watson last year and signed him to a record-setting contract at the time but have yet to see the reward they were hoping for. While Watson hasn't necessarily played poorly, he certainly has yet to play at the same caliber that he did with the Houston Texans.
The Browns are taking on a Colts team that is dealing with quarterback injury issues of their own. Starting rookie quarterback Anthony Richardson was just lost to a season-ending injury that cut short a promising rookie campaign.
That means Watson and the Browns will be taking on backup quarterback Gardner Minshew in the Week 7 matchup.