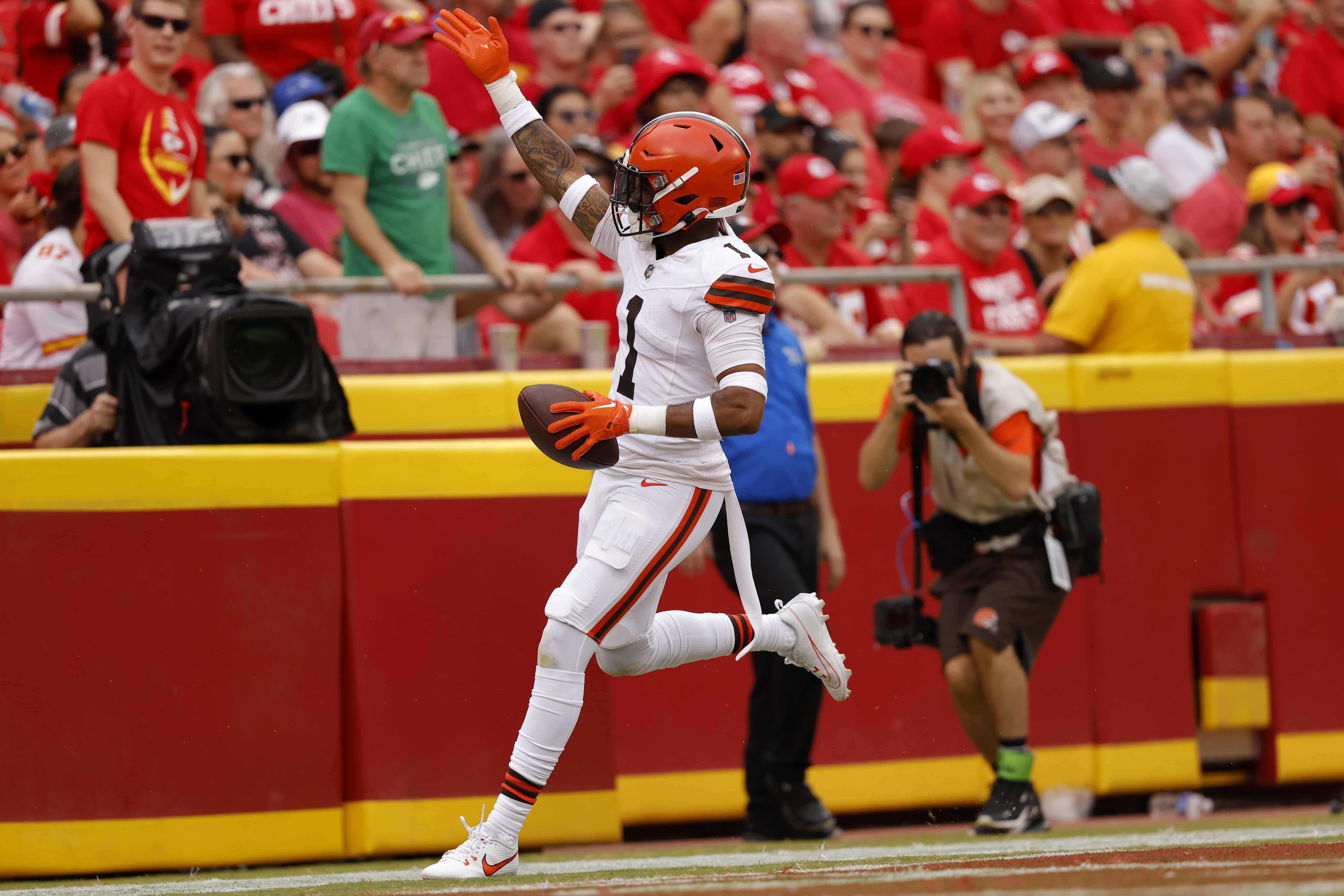 All year, the NFL has been cracking down and taking things to the next level in regards to fining players for their on-the-field antics. Fines have ranged for everything from unnecessary roughness to unsportsmanlike conduct for wearing profane T-shirts beneath jerseys, as was the case with San Francisco player George Kittle.
However, things seem to have been taken to a new high last week when two Cleveland Browns players were fined for making legitimate football plays that were later deemed to be "unnecessary roughness."
The players in question, DE Za'Darius Smith and Juan Thornhill, received hefty fines of $10,977 and $12,578, respectively. While Smith has remained silent about his fine, Thornhill appeared to call out the NFL on his Twitter account, essentially saying the fine was laughable, per Mary Kay Cabot.
If you saw what I was fined for you would laugh… because I sure did smh. https://t.co/A3JWn2WTVw

— The Chosen Juan👑🙇🏽‍♂️ (@Juan_Thornhill) October 21, 2023
The fine in question came after a good, hard tackle against San Francisco WR Deebo Samuel on a play in which Thornhill wasn't even penalized. It was later determined, however, that he led with the helmet, hence the fine.
There was extra speculation on the legitimacy of the fine given that later in the game, 49ers safety and former Brown, Tayshaun Gipson, was penalized for unnecessary roughness but didn't receive a punishment or fine of any sort.
Additionally, more than a dozen players from either team were involved in a pregame scuffle, but no fines were administered for that either.
In week 6 alone, more than 30 players were fined for a wide range of reasons, including fighting, unnecessary roughness, illegal use of helmets, and more.