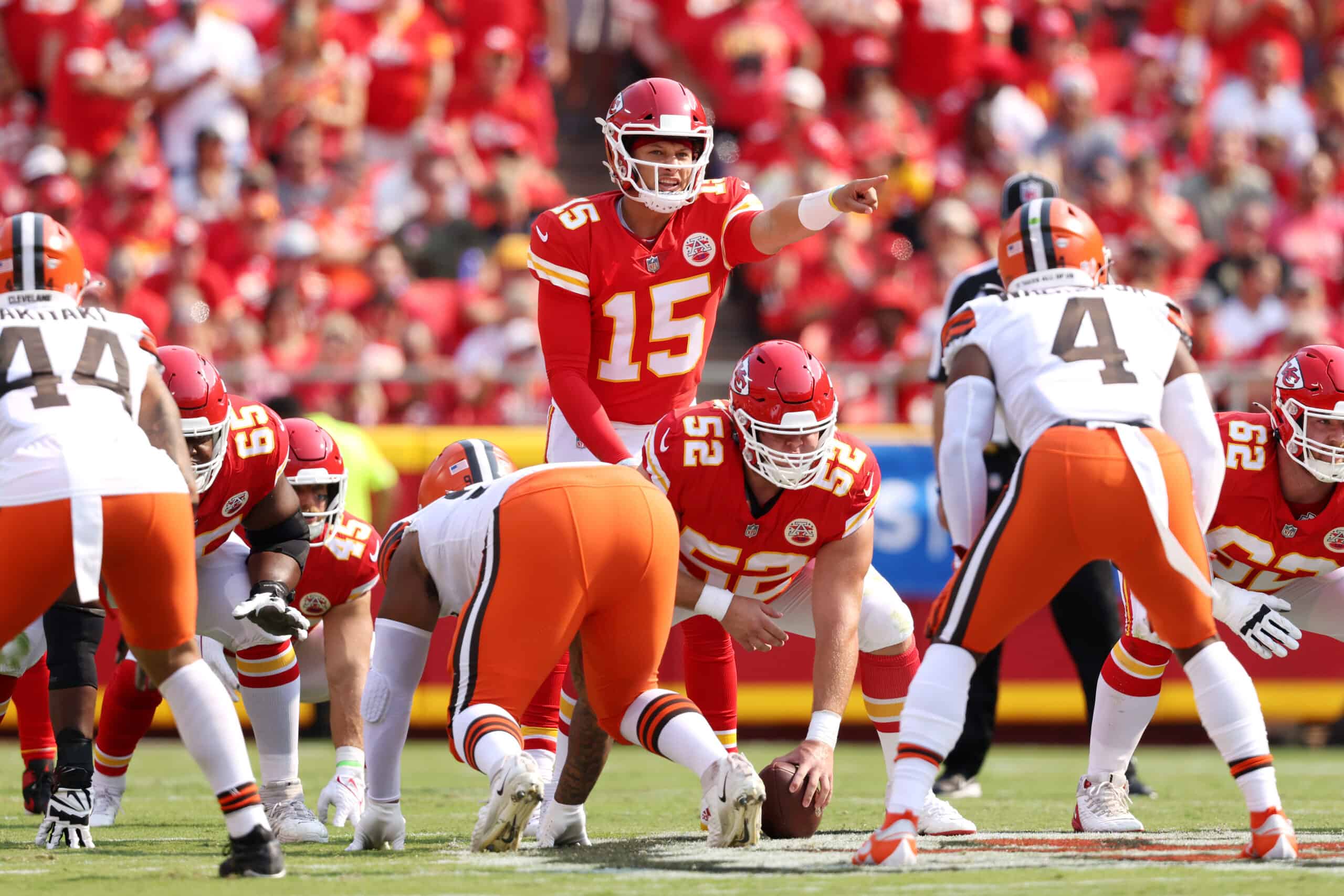 The more things change… the more they stay the same.
Or so it may seem to Cleveland Browns fans who watched their brand new defense take on the Kansas City Chiefs.
There were so many back-breaking catches by wide-open receivers in what looked like a loose zone.
Cleveland let the opposing quarterback post a QBR of 131.4 with multiple touchdowns and no interceptions.
FINAL: The #Browns fall to the #Chiefs 33-29, as late-game miscues doom Cleveland late. #3Browns

Read more: https://t.co/qY6V0BgzPH pic.twitter.com/ZK6c81BaTJ

— WKYC 3News (@wkyc) September 12, 2021
The unit some analysts feel is a top-5 defense on paper gave up 33 points.
What happened to the faster and smarter players Andrew Berry pulled together this offseason?
Why were the Chiefs seemingly able to score at will?
Does defensive coordinator Joe Woods deserve blame for the Browns' loss?
The Set-Up: Some Things Really Were The Same
When Andrew Berry opted to put just 4 safeties on the 53-man roster, it appeared Grant Delpit's health was a non-issue.
But Delpit's name was on the inactive list this week, with corner/safety MJ Stewart ready to help if needed.
He was needed just 5 minutes into the game when Ronnie Harrison got himself thrown out for a retaliatory push.
If it appeared that John Johnson (5 tackles, PD) was all over the field, it was because he had to be.
Cleveland #Browns safety Ronnie Harrison has been ejected after taking a swing at a Kansas City #Chiefs coach #Cleveland #NFL #NFLRedZone #Football #Highlights #Update pic.twitter.com/MDZ84ETiDy

— Midwest Sports Network (@MWSNsports) September 12, 2021
As of this writing, official snap counts have not been released.
But whether he was on the field or not, rookie Richard LeCounte was invisible.
Just like last season, Joe Woods had to move players out of their natural positions on the fly.
While it might not be enough to absolve him completely, Woods probably had the same flashbacks as the fans.
The Defense Had A Big Stop Before Halftime
Several times during the game, fans had to think that just one stop would be enough to win the game.
But the defense made several stops, even if the offense took advantage of none of them.
When Nick Chubb scored with 3:35 remaining before the half, everyone expected Mahomes to answer.
Sure enough, a pair of Tyreek Hill catches brought the Chiefs across midfield at the 2-minute warning.
I've thought about this play by Denzel Ward all morning. #Browns pic.twitter.com/7HhMnGM7dZ

— MoreForYouCleveland (@MoreForYou_CLE) September 13, 2021
But then Joe Woods' defense came up big, forcing 3 incompletions and Kansas City's first punt of the game.
And it took a pass interference on Tyreek Hill to prevent the first September interception of Mahomes' career.
With 1:31 to go before halftime, Kareem Hunt and David Njoku put the Browns in business.
But the Chiefs' defense came up big in their own territory to prevent a 3-score deficit.
Defense Had Some Second-Half Moments
Nick Chubb's fumble came on the heels of a long Kansas City drive that left the defense gassed.
In fact, as his teammates ran back onto the field, Johnson was getting treated for cramps.
Momentum shifted dramatically, and few fans expected anything less than a Mahomes touchdown.
But Johnson ran back out there in time to help stop the Chiefs and limit them to a field goal.
.@Flash_Garrett getting after Mahomes on third down!

📺: #CLEvsKC on CBS
📲: Browns mobile app pic.twitter.com/KJqR3FdnQy

— Cleveland Browns (@Browns) September 12, 2021
After another Browns' touchdown, momentum swung back to Kansas City on a big 75-yard touchdown pass.
Johnson stuck with Hill during an extended scramble, but just like the rest of us, didn't expect Mahomes to throw behind the receiver.
Things looked bleak after Jaime Gillan's mental lapse, a lost lead, and the offense's only 3-and-out of the day.
But the defense bounced back to force another punt and give Baker Mayfield one last chance to pull out the victory.
Does Joe Woods Deserve Blame For the Browns Loss? 
It is difficult to say the defense played well after giving up 400 yards and 33 points.
They were up against a loaded offense, widely regarded as the best passing unit in the league.
Probably should block Jadeveon Clowney
pic.twitter.com/rmJqPH9L1j

— PFF (@PFF) September 12, 2021
Cleveland played shorthanded in hot temperatures in one of the NFL's most hostile stadiums.
Many good defensive coordinators' careers would be over if they were graded only on how they played in Kansas City.
And that is why Joe Woods not only deserves a mulligan for Week 1 but some recognition for his defense's effort.