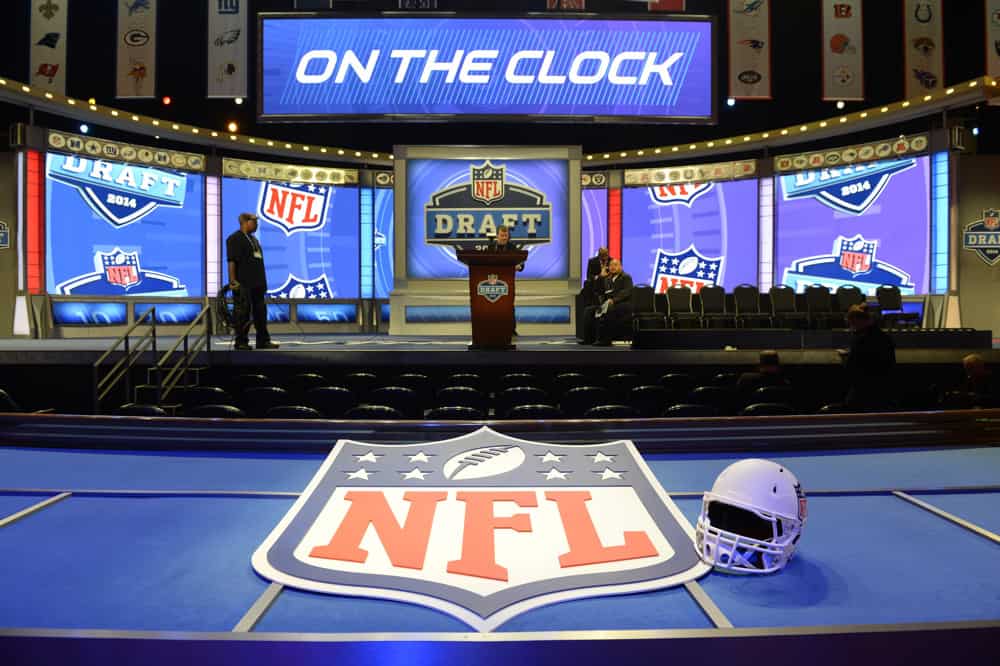 One of the bigger additions for the Cleveland Browns this offseason was the signing of three-time Pro Bowl defensive end Jadeveon Clowney.
Obviously, Clowney has put together back-to-back below average seasons, but has solid upside.
Cleveland attempted to sign Clowney last offseason, but he signed elsewhere.
They've finally found a reliable pass rusher to play alongside Myles Garrett.
However, NFL analyst Daniel Jeremiah doesn't rule out Cleveland taking a pass rusher in the first round.
Adding Another Rusher
On paper, Garrett and Clowney should be able to handle a majority of the reps at defensive end.
However, both players have dealt with injuries in the past, but mostly Clowney.
Jeremiah believes that the signing of Clowney does not mean Cleveland won't draft another pass rusher.
"I'm exciting about Clowney coming there,'' Jeremiah said. "Obviously his career has been defined by more disruption than production, but with the injury history being what it's been, his presence is not going to stop me from taking an edge-rusher. If you feel you have an edge-rusher there that's an upgrade, do it. You can't have too many.''
The former Browns scout might be right as Cleveland could very well take a pass rusher with the No. 26 pick.
Both Joe Tryon of Washington and Greg Rousseau of Miami could be two potential options for Cleveland in the first round, according to
Jeremiah
.
Is Jeremiah Right?
Does the addition of Clowney give the Browns enough depth at defensive end?
The organization could very well consider a pass rusher at No. 26.
Both Tryon and Rousseau opted-out of the 2020 campaign after strong 2019 seasons.
Between the two edge rushers, Jeremiah believes Rousseau is the better option.
"Rousseau took on a little bit of water after his pro day,'' Jeremiah said. "I'm sticking with him. I still believe in him. I really like him. But around the league I think he's somebody that's going to fall towards the back of one and maybe into the top of two.''
In 2019, Rousseau recorded 54 tackles, 19.5 tackles for loss, and 15.5 sacks in 13 games.
It's surprising that he might fall to the Browns at No. 26 given the numbers he produced that season.
However, the Browns shouldn't pass on Rousseau, assuming he's available at No. 26.
Cleveland gave Clowney a one-year deal, which means Rousseau could easily start the following season.
Since joining the league, Clowney has only played one full 16-game season in his professional career.
The injuries continue to pile up for him and having a player like Rousseau behind him would be fantastic.
Obviously, defensive tackle is a concern for Cleveland heading into draft day, but that is a fairly weak position in this draft class.
Cleveland should take the best player available and if that's Rosseau then they should do it.