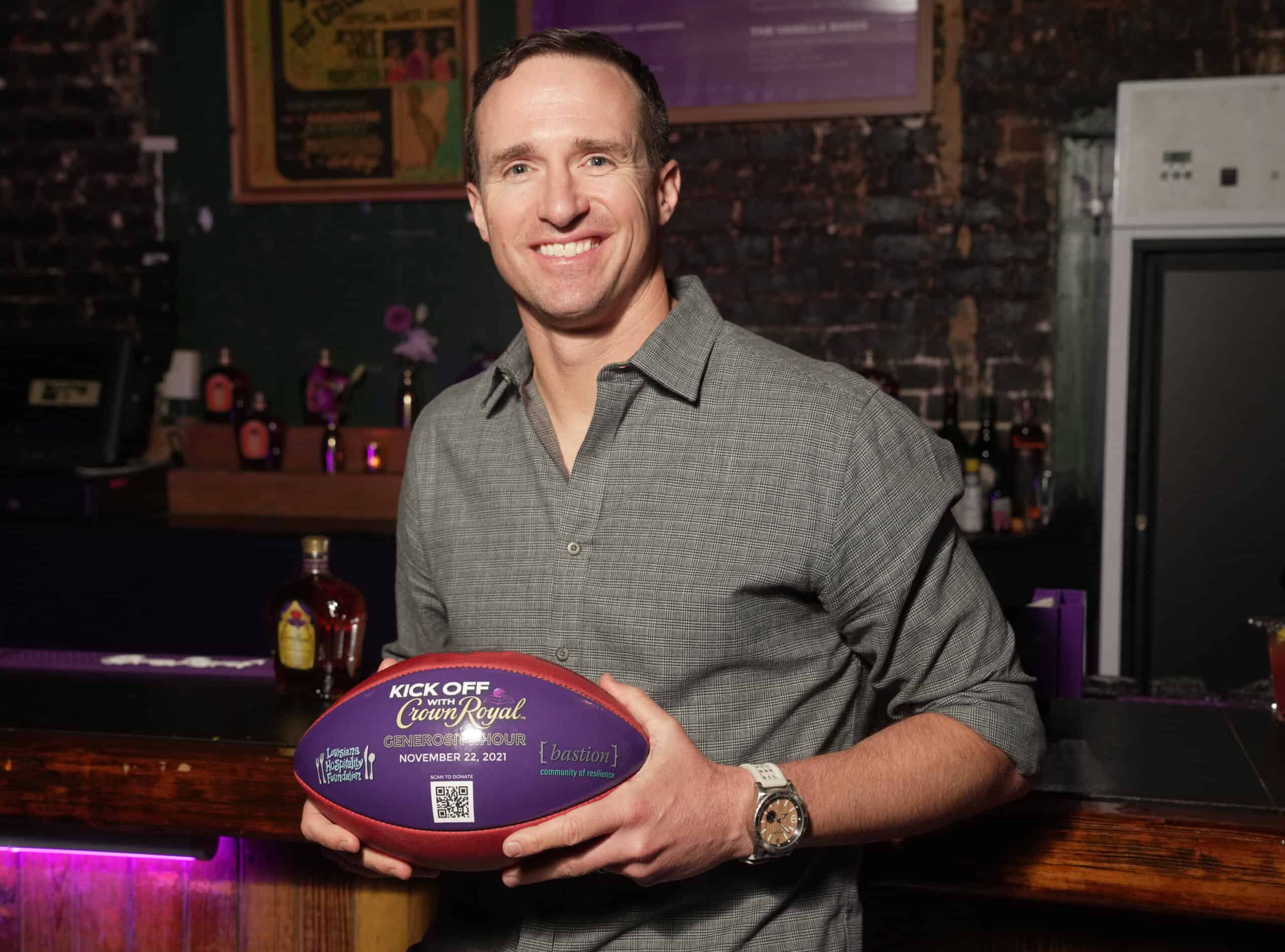 Retired NFL great Drew Brees has always taken some interest in the Cleveland Browns' Baker Mayfield.
The pair grew up and attended high school barely 10 miles apart in Texas.
And their early career paths share some uncanny similarities.
Brees once preached patience to the rookie Mayfield, telling him to absorb everything as he waited for his time.
Drew Brees on this throw by Baker Mayfield "not many quarterbacks in league can make that type of throw." #Browns pic.twitter.com/kQQDJkPC9g

— Tyler Johnson (@T_johnson_TJ) August 30, 2021
So it was fitting that Colin Cowherd took advantage of Brees' appearance on his show this week to ask about Mayfield.
Cowherd specifically asked Brees how Mayfield should handle the stretch of negativity surrounding him this week.
Brees' football advice didn't offer much insight or suggest an obvious change to Mayfield's current approach.
But the future Hall of Famer hit on some important off-field suggestion that Mayfield might find tough to follow.
Brees: "Don't Worry About What People Say"
After a brief discussion about how the Browns win football games, Brees alluded to this week's prevalent issue.
Baker Mayfield is known to wear his heart on his sleeve, but he has never taken well to criticism.
To that end, Drew Bree passed this on for Mayfield to consider:
"Don't worry about what these people say who have no idea what they are talking about. Just go out there and find a way to win for your team."
Brees comes from a different generation, one that didn't have to worry about social media early in his career.
Baker Mayfield with some words on the boos 😮

(Via @Jake_Trotter)pic.twitter.com/koK2AFbNmq

— Pro Football Network (@PFN365) November 22, 2021
There was a day when football players were cautioned not to read newspapers or watch TV sports reports.
It is much more difficult to ignore comments and critiques when they come at you 24/7 on your own phone.
But Brees' advice also applies to more intimate settings, like boos from the crowd or chants while he is in the huddle.
Baker Mayfield has enough things to worry about without letting fans and reporters get into his head.
Brees: "Don't Worry About Statistics"
Human nature, especially in sports, leads to a lot of labeling and comparison.
And for a quarterback who wants to be a star, the "game manager" label hurts.
Brees had some fantastic statistical seasons during his long, Hall of Fame-worthy, career.
#Browns QB Baker Mayfield said it's a great part of the season to have running backs Nick Chubb and Kareem Hunt back together. It hasn't happened since Chargers game

— Nate Ulrich (@ByNateUlrich) November 24, 2021
But toward the end, he was just as happy to hand the ball to Alvin Kamara most of the day.
"Even when you're winning, there are folks who want to harp on statistics that are important to them. And they're trying to make it important to you. But at the end of the day, who cares? We found a way to win the game."
We can speculate whether a 26-year-old version of Drew Brees would follow retired Drew Brees' advice.
#Browns had third-and-1 at Detroit 39. Tried deep shot and RT Blake Hance was called for questionable holding. Then Baker Mayfield sacked. Punt

— Scott Petrak ct (@ScottPetrak) November 21, 2021
But later on, he says handing the ball off 50 times a game and avoiding mistakes is the Browns' winning game plan.
Brees recognizes how throwing away a few passes to avoid losses limits Mayfield's QBR dramatically.
But good decisions, taking care of the ball, and hitting a few third-down conversions make Mayfield a winning quarterback.
Brees: "Worry About Your Growth & Development"
Kevin Stefanski's offensive approach is hard to recognize compared to last season's attack.
The coach has cited defenses for forcing some changes and how injuries impact some areas.
But everything seems to affect Baker Mayfield's opportunities, sometimes limiting his stronger points.
#Browns Alex Van Pelt said he just left a meeting with Baker Mayfield about the game plan, said he's handling things great.

— Camryn Justice (@camijustice) November 4, 2021
Brees might have recognized that when he said this to Cowherd:
"So much about young quarterbacks is about your personal growth and development. That comes at different stages and circumstances around you can affect it as well."
Baker Mayfield rode emotions to a 5-3 record under Gregg Williams and "lost himself" when adversity hit in 2019.
#Browns QB Baker Mayfield: "The past couple years have been a roller coaster of emotions, not having as much success…I lost myself in that." Says he wasn't able to be who he needed to be for teammates and he's found himself, again

— Keith Britton (@KeithBritton86) August 14, 2020
Under Stefanski, he took an offense tailored to his success and managed to give Cleveland a rare playoff appearance.
Adversity has returned, albeit in the form of a 6-5 record and a playoff appearance riding on Mayfield's damaged body.
But Brees recognizes the Cleveland Browns' 2021 success depends largely on Mayfield's ability to stay engaged this time around.