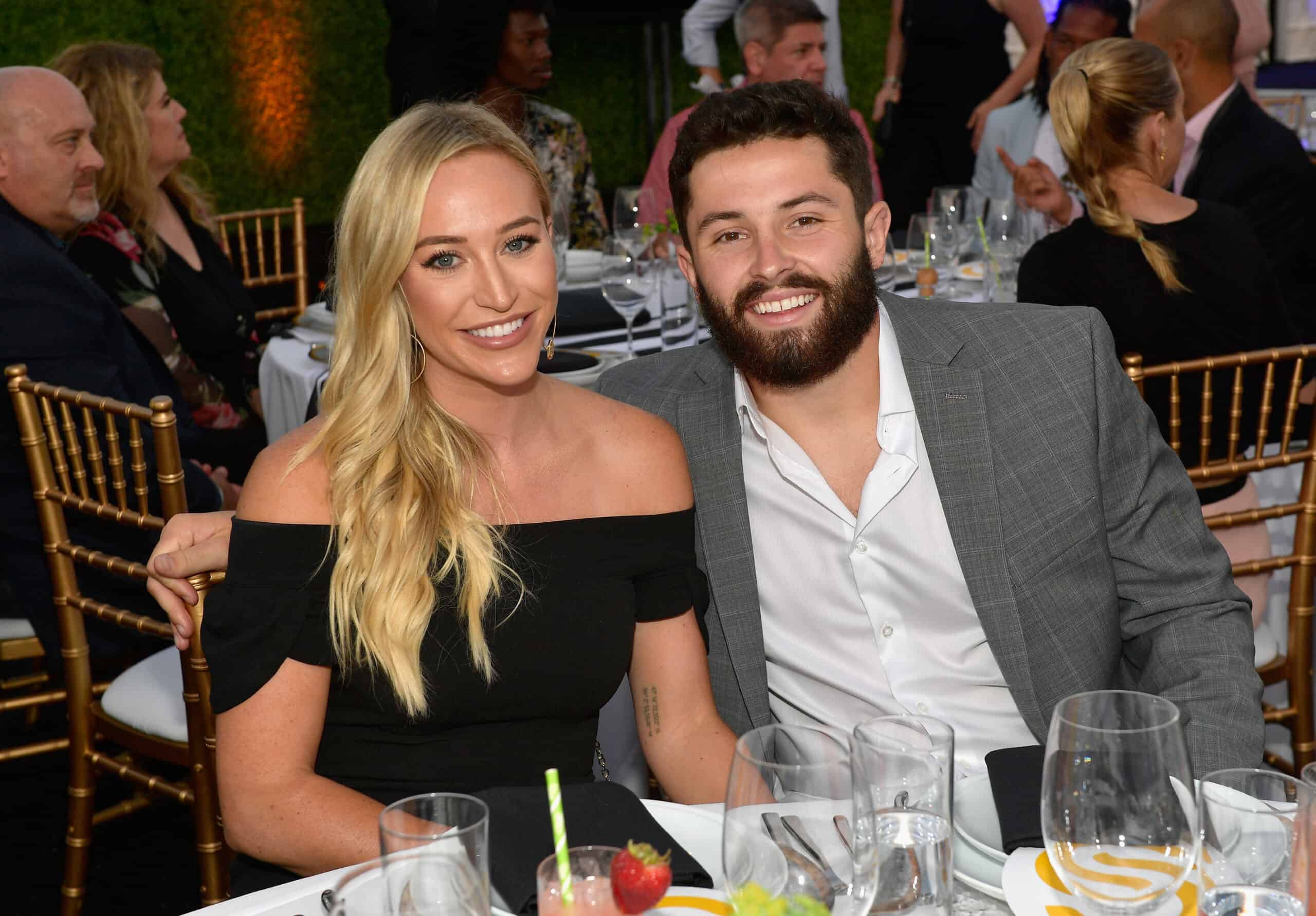 The Cleveland Browns lost a winnable game yesterday to the Los Angeles Chargers by the score of 47-42.
This game, as expected, with its lead changes and twists and turns, has been the talk of the sports media world today.
Baker Mayfield's wife, Emily, wanted her side of the story to be heard also.
She posted the following text on her Instagram story.
Baker Mayfield's wife, Emily, on her Instagram this morning: #Browns pic.twitter.com/mdT6RC0Ibf

— Noah Weiskopf (@BrownsWithNoah) October 11, 2021
What It Says
Here are Emily Mayfield's exact words.
"For all of you 'fans' who are blaming yesterday's loss solely on Baker, wake up. It was one hell of a game and that game could have gone either way. He left it all on the field."
"You truly don't know what you have.  I have watched him give his all and change the entire culture in CLE, yet he gets so little credit for it.  He never asks for recognition and continues to carry the weight day in and day out, despite the hate. If you're a true fan, SUPPORT our guys. Baker, and everyone else.  The hate does NOTHING for them."
What It Means
It is understandable that she is protective of her husband; that makes sense.
However, this ugly side of sports is that losing causes fans to become grumpy and disgruntled.
I am not agreeing with the backlash or hate of the players, but it is a sad byproduct of the game.
What everyone needs to do is calm down and use measured words and actions; this includes Emily Mayfield.
I think Emily Mayfield is overreacting just a bit. There's a very small minority of people blaming Baker for yesterday's loss. Does he get overall too much criticism? Yes for sure. They're just trolls if they're saying he cost the game yesterday #Browns

— CleWest (@erjmanlasvegas) October 11, 2021
The Browns are 3-2, and they lost to a very good team yesterday.
Of course, they could have won.
It is a new day and a new week; the undefeated Arizona Cardinals are coming to town so there is a lot of work to be done.
There are lessons to be learned from the loss, but it is time to move on.
The best way to fan the flames of fan discontent is to win.