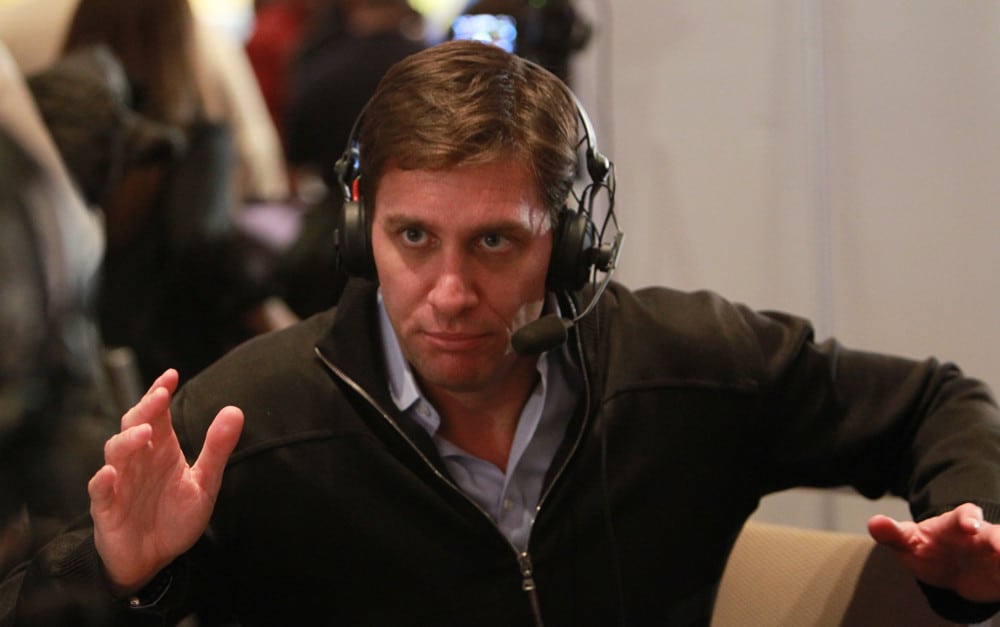 Anybody who frequents social media knows there are two types of people in the world.
There are Baker Backers and Baker Bashers.
And each stand ready to share their views about the Cleveland Browns' quarterback.
Lately, some prominent and not-so-prominent media types have weighed in on the Bashers side.
Here are facts, rather than fiction, about Baker Mayfield. #Browns pic.twitter.com/gbfkLPc0w4

— Mike Greenberg (@Espngreeny) August 19, 2021
But one popular ESPN star has been in Mayfield's corner for some time now.
Mike Greenberg once famously pleaded with the Browns to trade their passer before they ruined him.
Now that the team is putting their dark past behind them and Greenberg is still defending Mayfield.
On ESPN's "Get Up" morning show, Greenberg offered a full Baker Backer rant, which he then posted online.
Facts, Rather Than Fiction, About Baker Mayfield
Greenberg starts off his Backer Backer rant by laying out the adversity Mayfield faced the past 3 years.
He notes the Browns' recent history and the ever-changing coaches Mayfield dealt with.
Then the ESPN analyst asserts almost everything "they" said about Mayfield has been proven wrong.
Baker Mayfield's agent should demand a trade. That kid has some magic and they're going to ruin him. For the good of the sport, the #Browns should let him go.

— Mike Greenberg (@Espngreeny) October 29, 2018
And then he rolls through a few Backer Basher arguments and the contradicting stats to dispute them.
Greenberg caps off his rant by giving credit to Mayfield for turning around the Browns franchise.
And he tells those who view his post.
"Baker is a big part of the reason that they are now talking Super Bowl in a town where the team was winless just 4 seasons ago. And if that isn't enough to shut "them" up, I'm not quite sure what is going to be."
As one might expect, his post elicited responses from both sides of the Baker Mayfield debate.
Underperforming, Future Hall of Famer… Which Is He? 
Greenberg's 1.1 million followers were split almost down the middle on his defense of Baker Mayfield.
Many wondered how Greenberg would backtrack if the Browns miss the playoffs because of Mayfield.
Others praised Greenberg's astute observation of their idol.
One wondered how some other pundits and analysts might react.
@ColinCowherd is seething right now. pic.twitter.com/8FSf8mXB1j

— Andy C-137 (@andycat3) August 19, 2021
The Baker Mayfield debate has raged so long, it is almost a meme in itself.
But there are fans who's zealous support of Cleveland's savior has not waned.
And just as many who disregard the 2020 season as a fluke and don't remember his record-setting rookie campaign.
And it does not appear Greenberg's narrative will change the ratio.
Only Mayfield Can Settle The Debate
One of the counter arguments against Mayfield's success is that he is lifted up by the talent around him.
Greenberg cited some statistics that indicate the quarterback has more skills than he is credited with.
It is hard to find a successful passer who did not have some quality players alongside him.
But there plenty of examples of seasons lost due to a starting quarterback's injury.
Hot Take Factory: Mike Greenberg says Baker Mayfield is worth NFL draft No. 1 pick Get Up ESPN WATCH at:https://t.co/9kKEdGpO2C pic.twitter.com/NOndk9rMeB

— Mark Higbee 🇺🇸 (@MarkHigbee) April 24, 2018
Certainly more than there have been teams where a Nick Foles or Jeff Hostetler wins a Super Bowl.
There might be future Hall of Famers on the field with him, but only Mayfield can settle this great debate.
Cleveland will either collapse around a struggling passer or rally to a championship behind their inspirational leader.
And even those scenarios might not bring Baker's bashers and backers to a consensus.
But we can be fairly certain where Mike Greenberg stands.