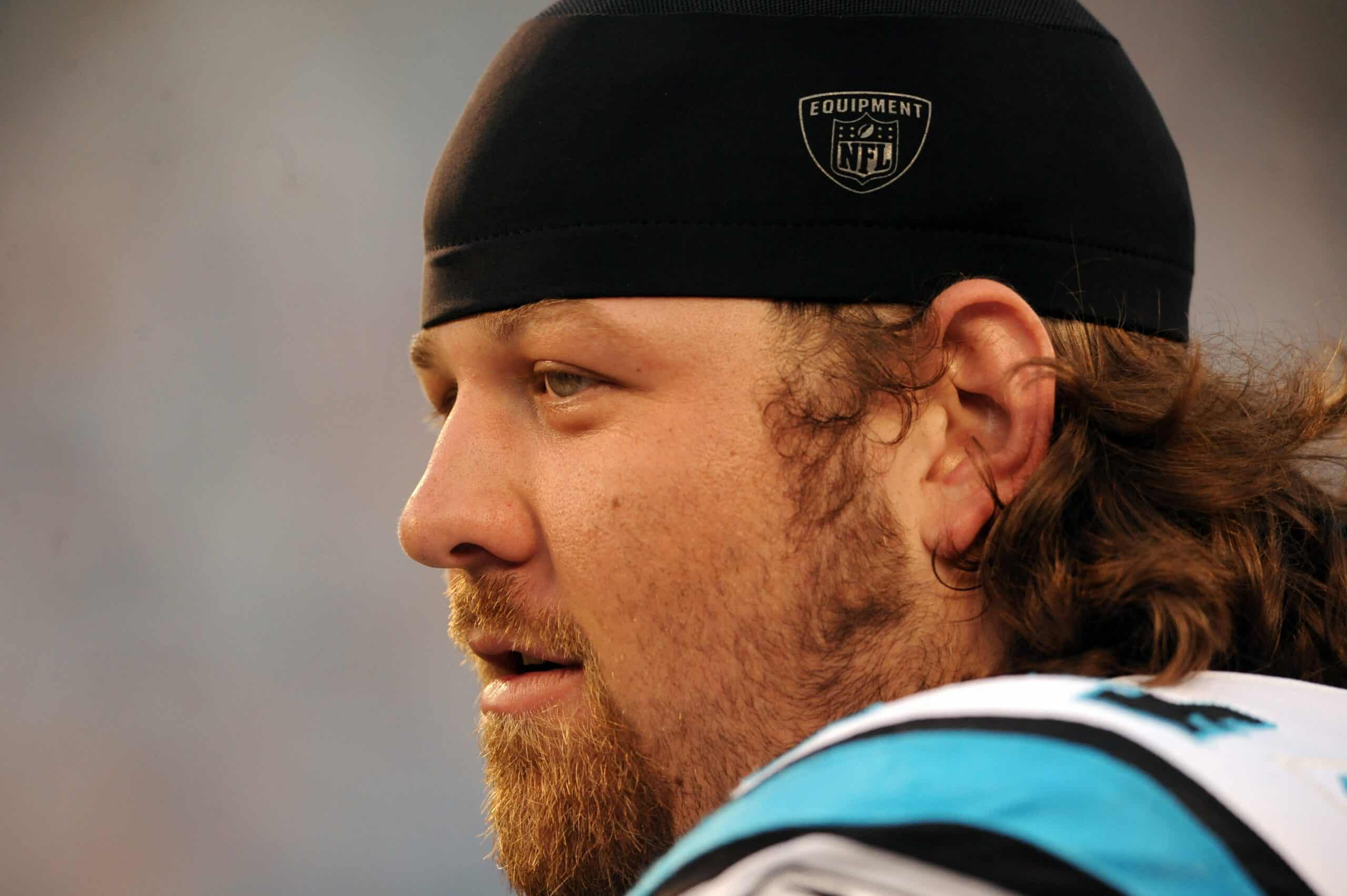 Football analyst and former NFL offensive lineman Geoff Schwartz believes quarterback Baker Mayfield hamstrings the Cleveland Browns' ability to win a Super Bowl.
Schwartz explained his thinking during Tuesday's edition of the "Minus Three Podcast."
"They're not going to be good enough to win the Super Bowl with Baker Mayfield," Schwartz said. "If you're the Browns, it's very bold and (they're) not going to do it, but do you say, 'We're not going to pay Baker this year? Maybe there's a special player in the draft this upcoming year that we can go get ourselves like the Chiefs did (Patrick) Mahomes.'

"It's very bold. It's very unlikely, but if I told you Browns fans, you can upgrade your quarterback in the draft next year, would you do it?

"And, I would say, 'yes,' but the problem is, is that what if you don't, right? What if you waste a first-round draft pick, you trade all the way up and the guy is a scrub, and then you now really ruined your chance to win a Super Bowl."
The video posted to social media shows three still pictures of the top college quarterback prospects likely to enter the 2022 NFL Draft: Spencer Rattler of Oklahoma, Sam Howell of North Carolina and JT Daniels of Georgia.
Is Baker Mayfield the reason the Browns will fall short of a Super Bowl? That's what @geoffschwartz said to @Dameshek during a brand new Minus 3!

Subscribe: https://t.co/L1PI9IuPH1@FDSportsbook: https://t.co/TPJsDBi0St pic.twitter.com/7GE9eySEmb

— Minus Three Podcast (@MinusThreePod) August 4, 2021
Schwartz thinks the Browns have the NFL's most talented roster.
"I think that's probably not hard to debate," Schwartz said. "The problem is their quarterback."
Schwartz said the quarterback play of other top AFC teams like Mahomes with the Chiefs or Josh Allen with the Buffalo Bills elevates them over the Browns.
He referenced the Browns' 22-17 road playoff loss to the Chiefs on Jan. 17, 2021, mentioning that backup quarterback Chad Henne came into a relieve an injured Mahomes.
"Is Mayfield going into Arrowhead (Stadium) and beating the Chiefs in January?" Schwartz asked.
Schwartz also mentioned the seven games Mayfield threw for less than 200 yards in the 2021 regular season, during which the Browns compiled a 4-3 record.
"(Mayfield) had a lot of games last year where he threw for (less than) 200 yards, and (the Browns) won," Schwartz said. "I mean that's not really common in the NFL now."
However, Mayfield's passing totals don't always depict poor weather conditions, which included a hail storm that delayed the Nov. 15 game against the Houston Texans.
Ok so I told you. Summer has turned to winter at #Browns FirstEnergy. It's hailing and windy as hell. Welcome back Nick Chubb pic.twitter.com/euL23tPnrs

— Mary Kay Cabot (@MaryKayCabot) November 15, 2020
"I think the Browns are so close, and what the Browns are going to do, they're going to pay Baker Mayfield because they have to pay him," Schwartz said.
"Minus Three Podcast" host and notorious Pittsburgh Steelers fan Dave Dameshek isn't a proponent of offering Mayfield or Baltimore Ravens quarterback Lamar Jackson massive contract extensions.
Both Mayfield and Jackson's current rookie contracts end after the 2022 season.
"I think that's the greatest gift to the AFC North is Mayfield and Lamar Jackson getting huge second contracts, right?" Dameshek said.
Dameshek and Schwartz said the Browns' and Ravens' rosters would get worse if they offer contract extensions to Mayfield and Jackson, respectively.
"If I were the Browns, I would be looking into Jordan Love right now," Dameshek said.
Schwartz was skeptical of the possibility of Love improving the Browns' Super Bowl chances.
Even with Mayfield at quarterback, Schwartz said he thinks the Browns will make the playoffs "most years."
"They might win a playoff game or two, but I think that (Kevin) Stefanski is a good coach, they have enough good players, right?" Schwartz said. "They play in a tough division, I get that, but they'll be a playoff team-ish every year."