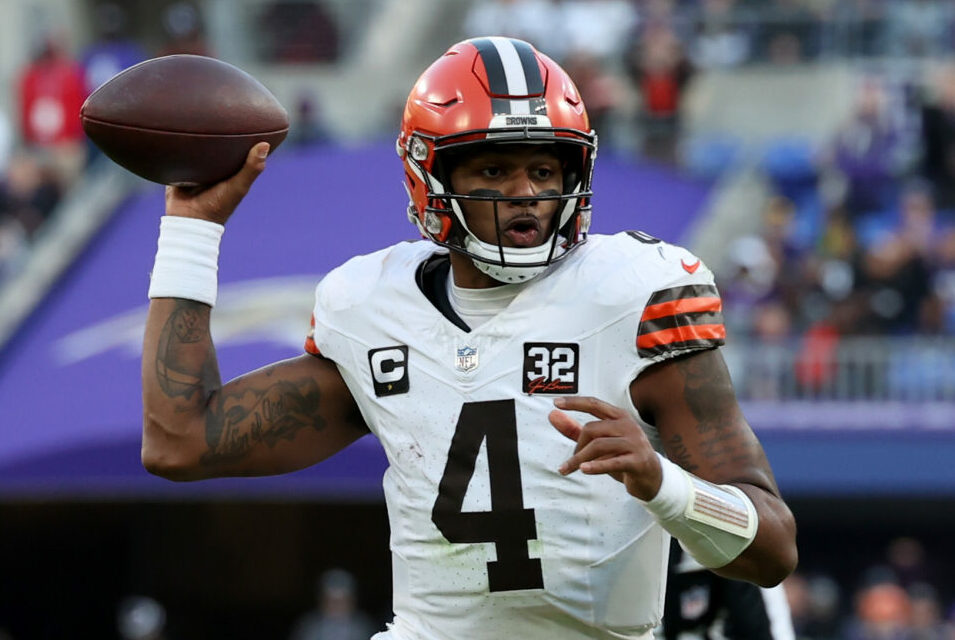 When it rains, it pours for the Cleveland Browns.
It seems like this team just cannot catch a break.
Just when they were peaking and made a statement in the AFC North Division, the team announced that Deshaun Watson would be out for the season.
Needless to say, the fans took to Twitter to react to the news, and while some complained about his contract — again, there was always a feeling of sorrow and disbelief.
Sorry Deshaun, good luck with your recovery. Next man up!

— MrLawgiver (@TheMrLawgiver) November 15, 2023
Plenty of time on the table this offseason should help

— Ivan, Czar of Bohunks (@Up4Discussion_7) November 15, 2023
Bro balled out the whole second half. Whatever is broken, leave it broken.

— Gweiman (Gangsta.eth) (@gweiman_eth) November 15, 2023
Dawg. Gave it his all including broken bones. Respect

— Enrique (@enrique_s21) November 15, 2023
That's a bad break for Cleveland Browns. Still think they can go far in the playoffs

— Shane O'Shea (@shane074penny) November 15, 2023
The team's PR department announced that Watson suffered a high ankle injury and a shoulder injury during the first half of the win vs. the Baltimore Ravens, the latter of which requires immediate surgical repair to prevent further structural damage.
He's fully expected to be ready in time for the start of the 2024 NFL season, but this was still a brutal blow to the team's aspirations nonetheless.
Jim Schwartz's defense has been the best in the league by a significant stretch this season, and they've already proven that they can carry this team to a win multiple times.
Then again, going from Deshaun Watson — and especially from the Deshaun Watson we saw on Sunday — back to P.J. Walker or even Dorian Thompson-Robinson will only set this team back.
The playoffs are still a realistic possibility, perhaps not so much the Super Bowl.
As for Watson, he's once again going to be in the eye of the storm, as people will never forget that fully guaranteed $230 million contract he got as soon as he arrived in Berea.