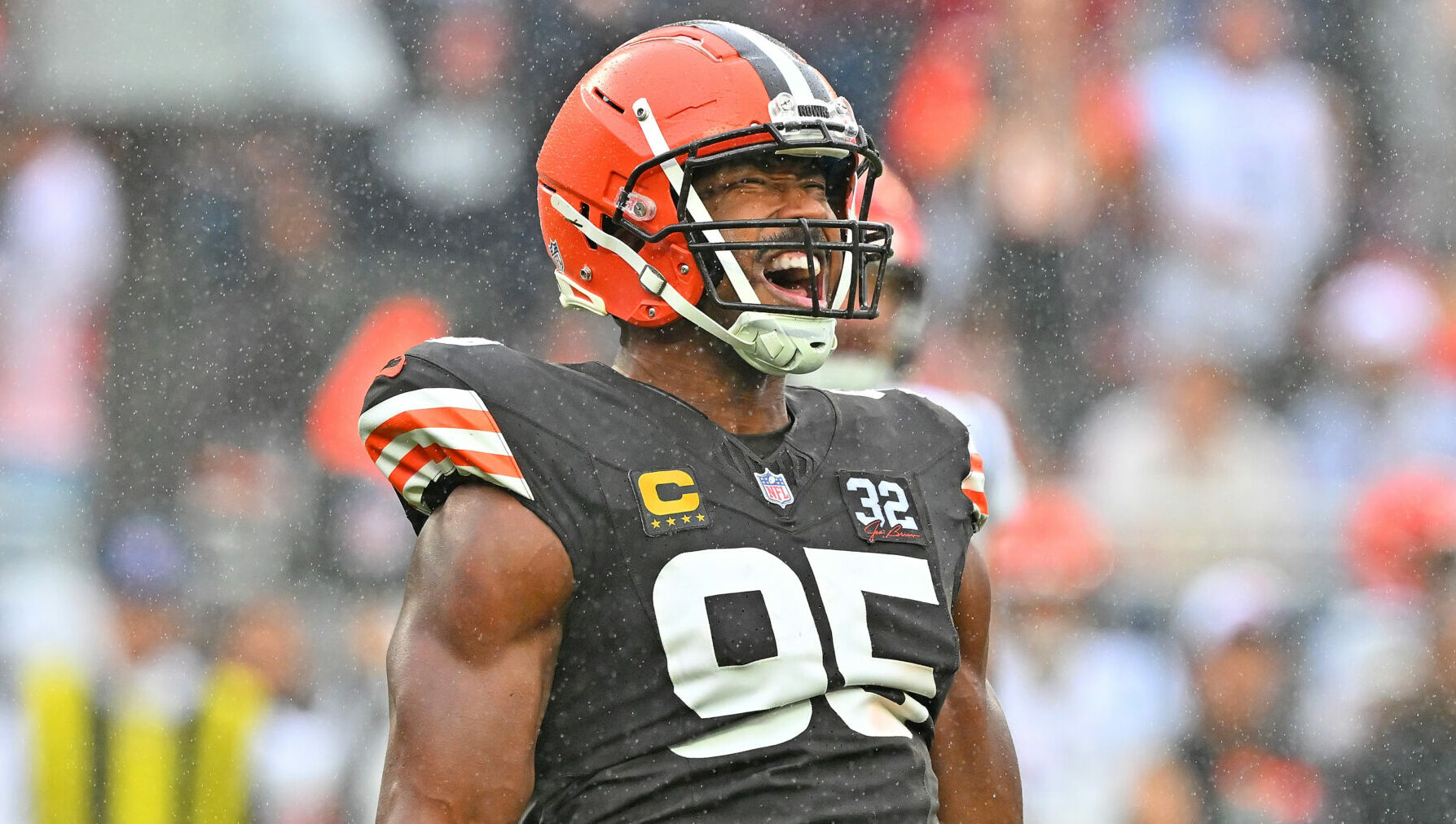 With the 2023 NFL season halfway through, analysts have started handing out their midseason accolades to coaches and players alike.
Former NFL wide receiver Keyshawn Johnson chose Cleveland Browns superstar Myles Garrett for one honor in particular.
On FS1's "Undisputed", a show that Johnson co-hosts with Skip Bayless, Johnson said that Garrett is his choice for Defensive Player of the Year (via Undisputed on Twitter).
Who does @Keyshawn have as his Midseason DPOY? 🤔

"The guy in Cleveland in Myles Garrett is a game changer. If he was in a major market, we'd be saying he's one of the best DEs of all time." pic.twitter.com/o0A50N9Jcz

— UNDISPUTED (@undisputed) November 11, 2023
Johnson noted that there are a host of great defensive players in the league right now, including Micah Parsons and T.J. Watt.
However, in terms of which defensive player is the biggest game-changer in the league right now, Johnson said it has to be Garrett.
To be exact, Johnson described Garrett not just as a game changer but as a game wrecker.
He went on to say that the reason Garrett isn't getting more attention is because he's in a smaller city.
Were he in New York, Los Angeles, Dallas, or another major market, Johnson believes Garrett would be referred to as one of the greatest defensive ends of all time.
While there's certainly an argument to be made that Garrett is one of the best defensive ends of all time, there's no doubt that he is indeed a game-changer and a game-wrecker.
He's currently sitting near the top of the league in sacks with 9.5, not to mention his four forced fumbles, a fumble recovery, and, of course, his famous blocked field goal.
While there are still plenty of games left to be played, if he keeps this up, Garrett could certainly walk away with his first Defensive Player of the Year Award at the end of the season.