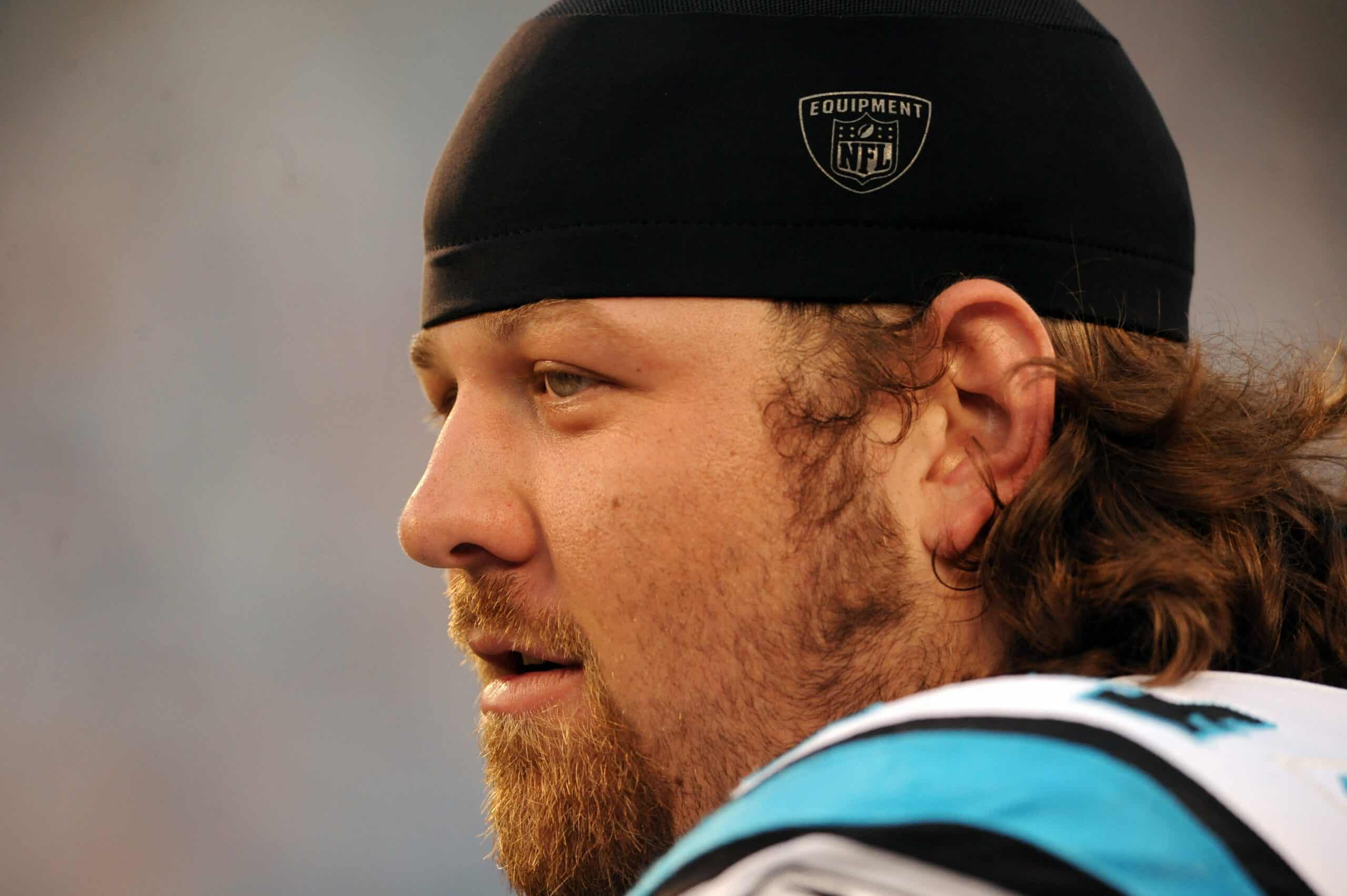 Cleveland Browns defensive end Jadeveon Clowney believes he can have success anywhere along the line of scrimmage.
Clowney, 28, told media members on Thursday about how he enjoys facing offensive guards when he lines up on the interior or if he stunts inside from his defensive end position.
"We love that matchup," Clowney said of matching up against guards. "We feel like they're the unathletic guys.

"That guard position, they're not real athletes down there, so they're just physical and maulers, but we try to get in there and create those matchups for certain guys and hopefully we get some wins."
When moving to an interior rush position, Clowney said he has different pass-rushing moves and he changes his mindset.
"You've got to think different (on the interior)," Clowney said. "Everything happens very, very fast down there.

"Those guys are much bigger down there. So, yes, your whole mindset has got to change in how you attack the quarterback, how you attack the guys down there."
In the 2021 season, it is likely that Browns defensive coordinator Joe Woods will usually pair Clowney opposite All-Pro defensive end Myles Garrett.
However, Woods could look to move the players around along the defensive line depending on the matchups against their offensive counterparts.
Earlier this offseason, Clowney spoke about the importance of defensive tackles to make his job easier as an edge defender.
Clowney also wished offensive tackles "good luck" trying to stop Garrett.
On Friday, football analyst Geoff Schwartz criticized Clowney's comments about offensive guards.
Schwartz played eight seasons in the NFL at the guard position for the Carolina Panthers, Minnesota Vikings, Kansas City Chiefs, New York Giants and Detroit Lions.
"I'm glad you love that matchup because guards love matching up with someone who is averaging 1.5 sacks over his last two seasons," Schwartz tweeted. "Mutual feeling of love."
I'm glad you love that matchup because guards love matching up with someone who is averaging 1.5 sacks over his last two seasons. Mutual feeling of love. https://t.co/vQURIifhzx

— Geoff Schwartz (@geoffschwartz) August 27, 2021
Several people on social media also tweeted footage of Indianapolis Colts All-Pro guard Quenton Nelson flattening Clowney during the team's 21-7 Wild Card playoff win over the Houston Texans on Jan. 5, 2019.
Quenton Nelson vs Jadeveon Clowney

Advantage: Nelsonpic.twitter.com/oFpy2vaT4V

— Ari Meirov (@MySportsUpdate) January 5, 2019
In April, the Browns signed Clowney to a one-year contract worth up to $10 million.
Clowney has struggled with injuries the past few years.
A season-ending knee injury limited the former No. 1 overall pick to eight games in 2020 for the Tennessee Titans.
A knee surgery repaired Clowney's torn meniscus.
Last season, Clowney played 38% of the Titans' defensive snaps, finishing with 19 tackles, zero sacks, six quarterback hits, four tackles for a loss, four pass deflections and a forced fumble.
Pro Football Focus ranked Clowney as the 19th best edge rusher in 2020 despite not having a sack.
In 2019, Clowney had three sacks playing 13 regular-season games for the Seattle Seahawks.
Clowney has been a productive player when he's stayed healthy.
The 2017 campaign marked the last time Clowney played a full 16-game season when he posted a career-high 9.5 sacks.
Clowney's best NFL seasons came in 2016-2018 when he was a Pro Bowler for the Texans, paired opposite three-time NFL Defensive Player of the Year J.J. Watt.
The Browns will try to rekindle Clowney's on-field success this upcoming season by pairing him with Garrett.