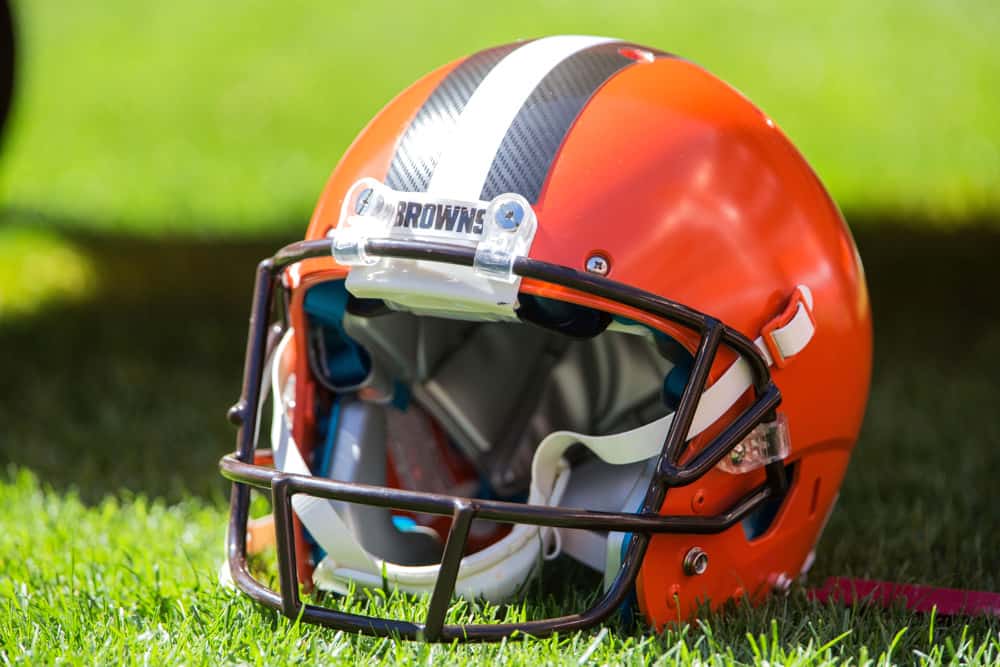 The Cleveland Browns' deliberate search for a new general manager seemed to hone in on George Paton.
Paton is an assistant GM in Minnesota and the pairing with Kevin Stefanski seemed perfect.
Then the news dropped Saturday that Paton had removed himself from consideration for the Browns job.
This came after two interviews for the job.
#Vikings assistant GM George Paton has pulled himself out of the running for the #Browns GM job, source said. The search continues.

— Tom Pelissero (@TomPelissero) January 24, 2020
The trendy thing to do was to make fun of this news because the Browns are the Browns.
But this is not a major negative.
No Need to Panic
Paton had every reason to back out of this new job offer.
While it would be an upgrade, he already has a nice gig in Minnesota.
Underrated factor in decision by George Paton to stay with Vikings could well be how much people love living in the twin cities. Great community vibe, lots going on, weather does not sway anyone. Once folks move there, they love it and stay. My two cents.

— PatMcManamon (@PatMcManamon) January 24, 2020
It does not appear that Paton had a fundamental disagreement with Jimmy Haslam about the future of the Browns.
If that was the case, a second interview would not have happened.
Even if he did not want to take a chance in Cleveland, that is not a reason to panic.
Every candidate should be wary of taking this job.
There has not been much job security here, but that is because the team hasn't won.
If a candidate believes in Kevin Stefanski and their own abilities, taking this job is a no-brainer given the roster.
Though it has to be a fit for both sides.
A new job sometimes isn't the best option for countless reasons.
That could be not wanting to move, the money not being important, or just liking the current job.
Source said Browns GM job was 'very tempting' to George Paton, who was not at all scared off by Browns' structure, was impressed with people in the building and thinks highly of Kevin Stefanski. But he felt he had a good thing still going in Minnesota. Came down to that.

— Jeremy Fowler (@JFowlerESPN) January 24, 2020
Anyone who has turned down a job change can relate to Paton.
It's not like he will be shunned for future GM jobs just because now wasn't the right time for him.
What Comes Next for the Browns
The Browns are still without a GM one week before the Super Bowl.
Once again, not a major reason to panic.
But that narrative will change if the favorite for the job, Andrew Berry, pulls a Paton and decides not to take the job.
Leaving Eagles' exec Andrew Berry as the leading candidate…. https://t.co/nCpnUdqUMv

— Adam Schefter (@AdamSchefter) January 24, 2020
The job appears to be Berry's if he wants it.
But he has to agree to leave a great situation in Philadelphia to return to the Browns.
The Haslams can tell Berry what he wants to hear, but it has to be hard to believe in any long-term plan pitched by ownership.
First the plan was to embrace analytics under Berry, Sashi Brown, and Paul DePodesta.
Then that was blown up to follow John Dorsey's plan.
Then that was blown up to return to DePodesta's plan once again.
The Browns hoping that Berry will take the job is a direct result of the dysfunction created under the Haslams.
Individuals aren't jumping at the chance to take the job and that may end up being a good thing.
The Haslams hopefully won't be conned by someone with grand plans and impossible expectations.
The difference this time around is that a talented individual will have to be convinced to be the general manager.
That could finally make the Haslams stick to a plan to avoid a situation where this next GM is fired and no one even agrees to take an interview.