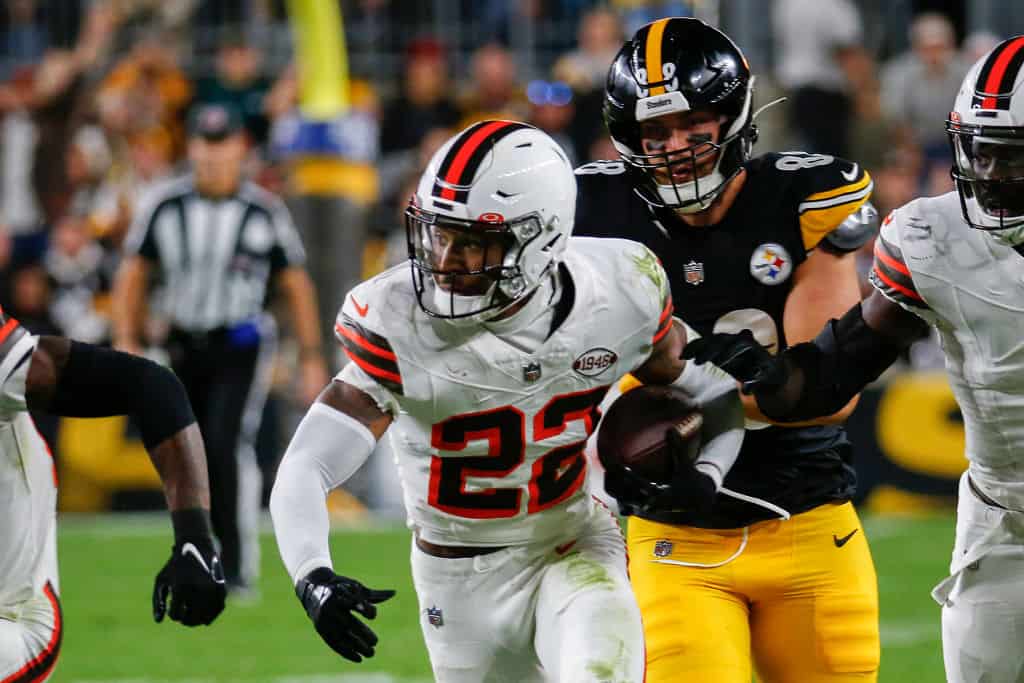 The Cleveland Browns aren't messing around this season, and they want everybody to know that they're more committed than ever.
It all started in the offseason when the new acquisitions talked about winning the division and developing a winning culture, and they've definitely inspired one another.
That became evident in Grant Delpit's latest media availability, as he talked about his desire to be one of the best players in the league, adding that each and every single one of his teammates from the defense feels the same way (via Browns Fan UK).
Grant Delpit:

"Of course I'm striving for greatness, I want to be the best. We want to be the best as a group."

The mentality of this Browns Defense is strong. 💪 #Browns pic.twitter.com/nKz5l5z4vM

— Browns fan UK (@brownsfanuk) September 28, 2023
Notably, Jim Schwartz has the defense ready to play with a chip on its shoulder on every single snap.
They've been fairly dominant through the first three weeks of the season, and one could argue that their loss to the Pittsburgh Steelers was on the offense.
The Browns are coming off holding the Tennessee Titans to just three points, and it's evident that those woes against the run are a thing of the past.
Up next, the team has a crucial date with the Baltimore Ravens, which will be the third divisional matchup in the first month of competition.
Going 2-1 in the first round of divisional matchups could do wonders for Kevin Stefanski's team, especially considering how poorly the Cincinnati Bengals fared to start the year.
Several pundits and analysts chose the Browns to finish last in the AFC North, although they still gave them a chance to make the playoffs.
This team has kept receipts and know it's up to them to prove everyone wrong.