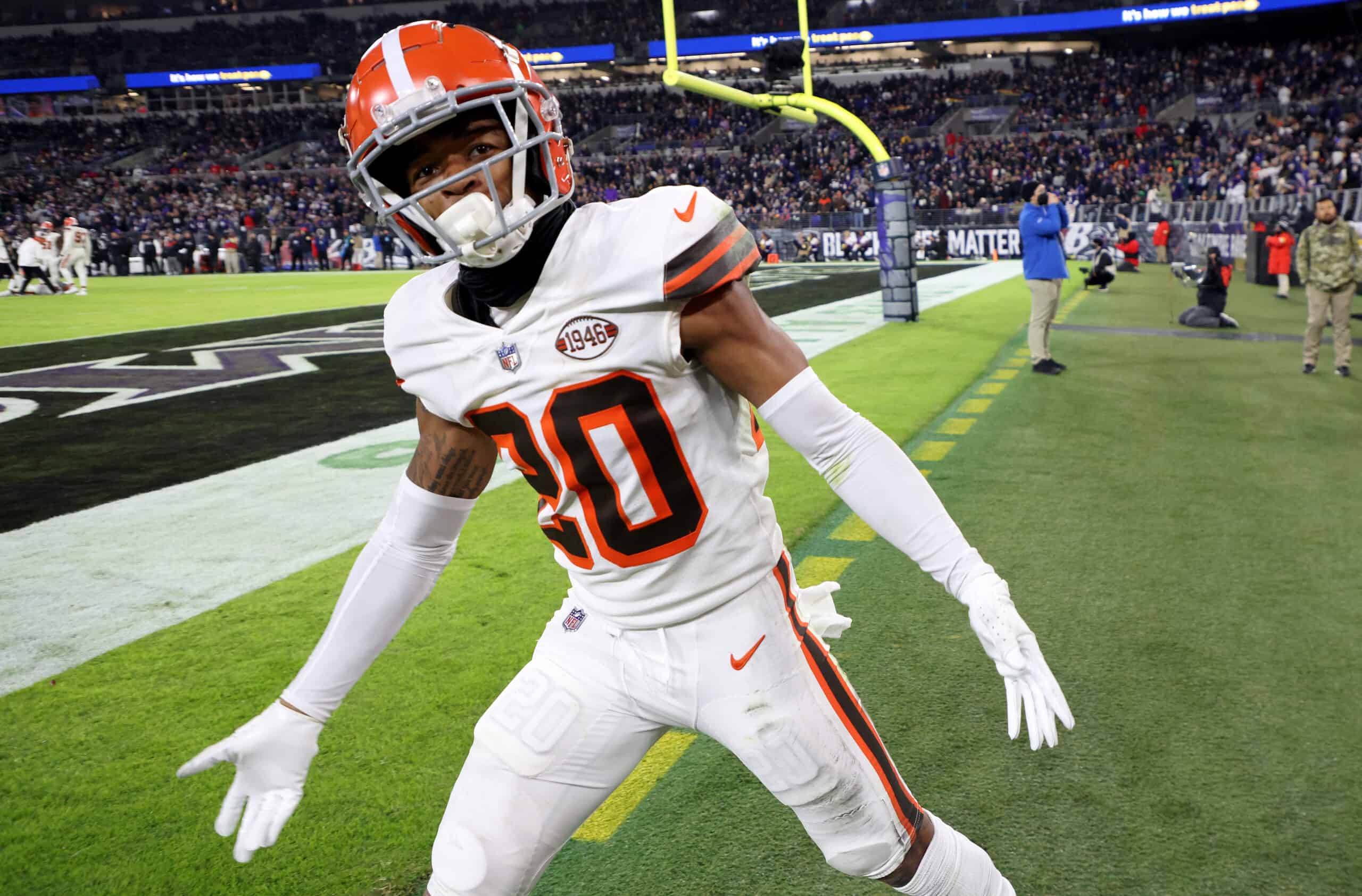 The Cleveland Browns have had quite an uneventful offseason compared to some years in recent history.
But if you were to ask any Browns fan about potential offseason drama three months ago, chances are they would've talked about Greg Newsome II and his alleged desire to be traded.
The second-year cornerback was visibly frustrated with his role on the defense, and he never shied away from controversy by admitting that he prefers to play outside instead of in the slot.
However, he's made it more than clear that he doesn't want to be traded, and recently took to The Ultimate Cleveland Sports Show to talk about his frustration, citing that he was more of a linebacker last season because of all the time he spent in the middle.
"Last year I was playing slot but felt more like an LB; scheme wasn't fit for me to be in the slot."#Browns CB @gnewsii puts to rest the talk about him playing slot in Jim Schwartz's defensive scheme. #DawgPound | https://t.co/fSNhJLs4BL pic.twitter.com/U1Rt6rPsEg

— Ultimate Cleveland Sports Show (@ultCLEsports) June 13, 2023
Newsome adds that he doesn't mind playing in the slot every now and then, and said that he's talked with new DC Jim Schwartz about certain matchups and how he'll have a more flexible role going forward.
Unlike what happened in the past, Schwartz won't have him — or any other player — stuck in just one role, and he'll get to do a little bit of everything, rather than being mostly featured against the run.
The Browns expect to have a dynamic offense and they surely have the personnel to throw different things at opposing offenses, depending on the situation.
Fortunately, we can now put this story to rest, and just hope Newsome will be more pleased with his role and lives up to the expectations in 2023.