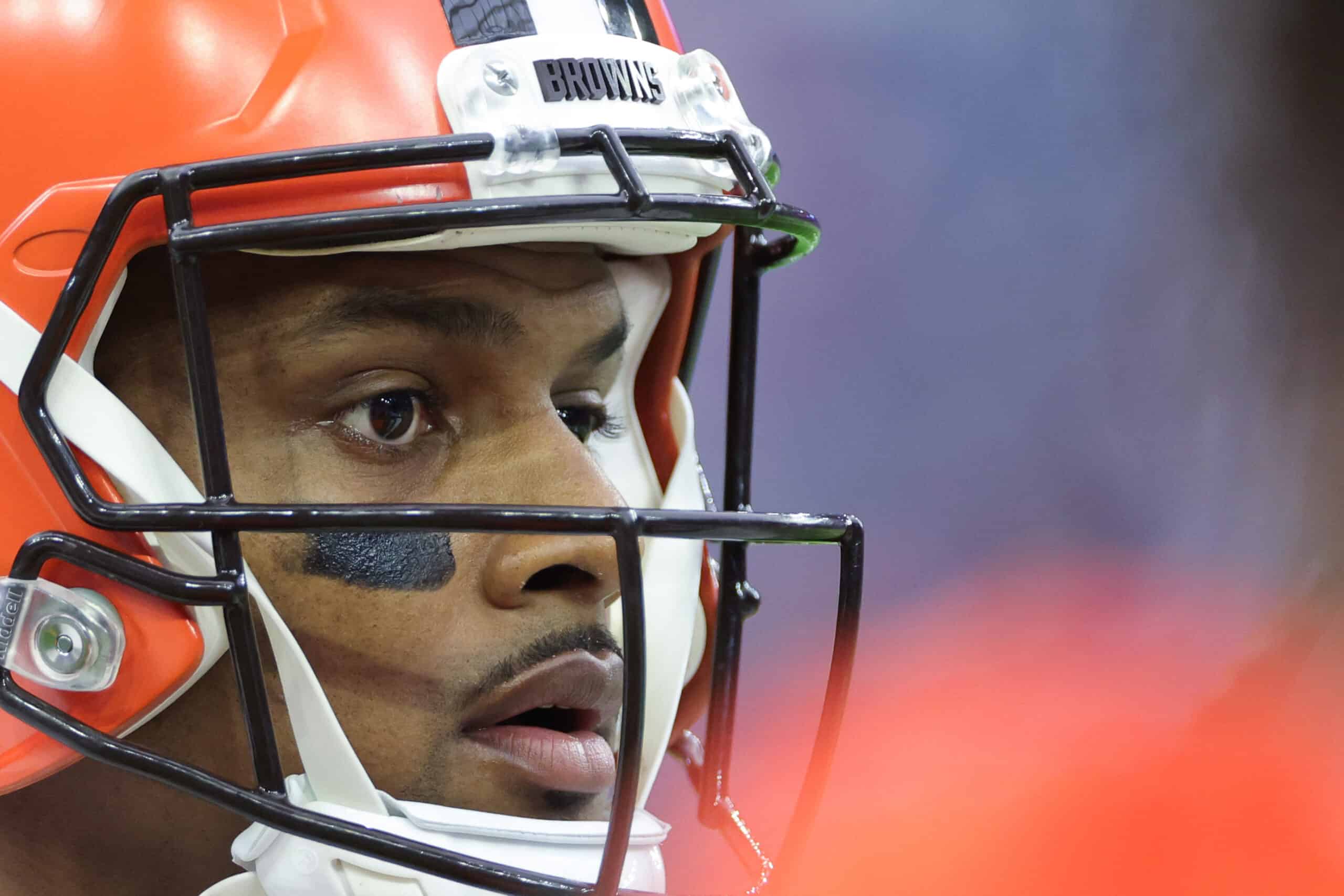 The Cleveland Browns faced plenty of backlash and criticism for their decision to trade for Deshaun Watson.
They doubled down on that commitment by signing him to one of the largest contract extensions in NFL history, obviously prompting even more mockery and negative comments.
Watson's first six games with his new team did little to justify that steep paycheck of his, but it was only natural that he was a little rusty after being away from the game for so long.
And now that he's had a full offseason to work out and get his legs back under him, Browns' CB Greg Newsome II recently raved about what he's seen from his new quarterback, citing that he's all the way back.
"I feel like he's back"@Browns CB Greg Newsome has been impressed with what he's seen from QB Deshaun Watson this offseason…. #DawgPound pic.twitter.com/f3qC221c4g

— SiriusXM NFL Radio (@SiriusXMNFL) June 23, 2023
Newsome argued that it wasn't realistic to hope that Watson would be the very same player he was after such a long layoff.
But the talent is most definitely there, and the former Houston Texans star has worked tirelessly throughout the course of the offseason to get his legs back under him and go back to his old self, if not better.
There have been multiple positive reports about Watson's play in the offseason.
Of course, this won't mean anything unless we actually get to see him do his thing in the gridiron, but the word around the Browns organization is that he's back to his MVP-caliber level.
Watson will be in the spotlight from the very first snap of the season, and we'll get to see how he performs with a chip on his shoulder.