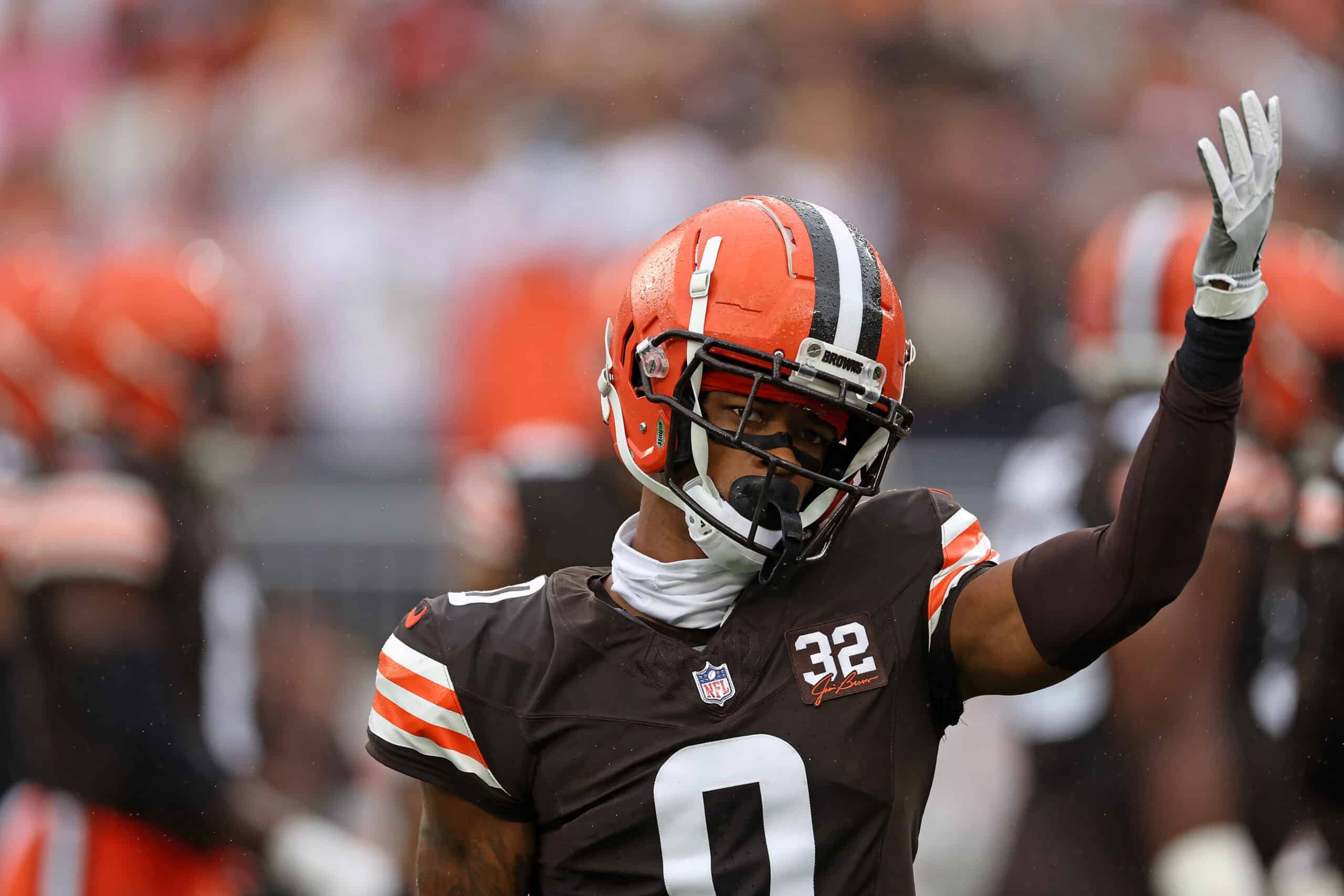 When the Cleveland Browns last faced the Pittsburgh Steelers, a player's disaster affected the offense.
Nobody seemed to bounce completely back from the gruesome Nick Chubb knee injury.
And now they'll prepare to face the Steelers without another important player, quarterback Deshaun Watson.
News of Watson's injury deflated a fan base still reveling in an unlikely comeback victory over the Ravens.
But for fans who think the wheels have come off in Cleveland, Greg Newsome has a message for them.
Jump off board if you want. You will regret it.

— Greg Newsome II (@gnewsii) November 15, 2023
Cleveland's third-year cornerback says anyone giving up on the Browns will regret it.
Newsome plays a big part of the Browns' biggest weapon against adversity.
He is having an excellent season, ranking among the leaders in QBR-allowed and man coverage.
His pick-six put the Browns in position to complete the comeback in Baltimore.
Jim Schwartz's defense will be counted on a little more to keep games close for the offense.
But with or without their franchise quarterback, Cleveland should have no trouble finding motivation against Pittsburgh.
Chubb had the second surgery needed to fix his mangled knee this week.
He might not make it to break the guitar before the game, but he will be in the minds of every player.
And even though it wasn't Pittsburgh's fault Watson broke his shoulder, they'll want to win it for their QB, too.
Not to mention that Cleveland can find themselves atop the AFC North if the Bengals beat the Ravens on Thursday.