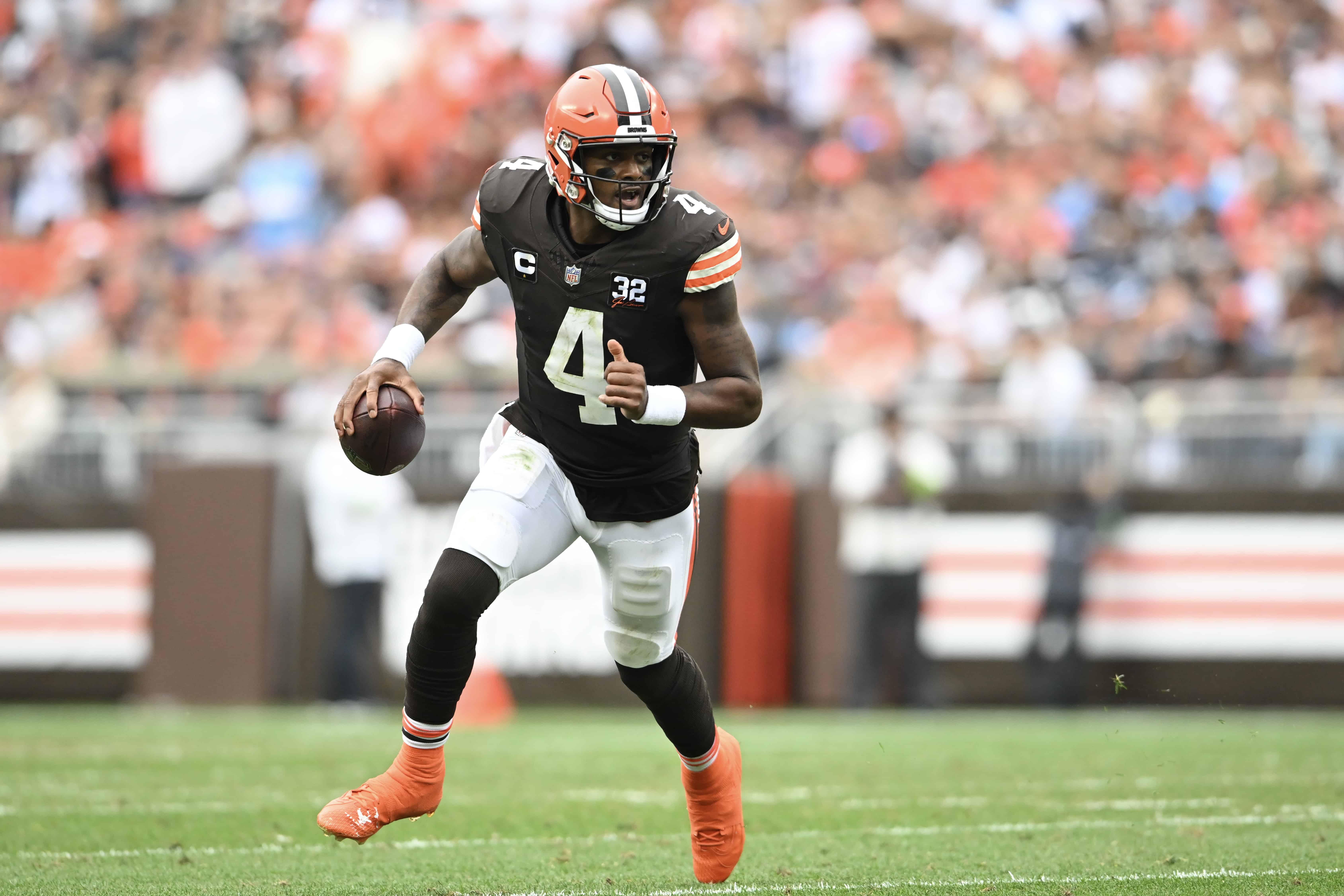 Despite getting a surprise victory in Week 6 against the league-leading San Francisco 49ers, the Cleveland Browns offense has been sorely lacking the last few weeks.
While the loss of star running back Nick Chubb has played a big role in that fact, the offense has also been hampered by the absence of starting quarterback Deshaun Watson.
Watson suffered a rotator cuff injury in Cleveland's Week 3 blowout win over the Tennessee Titans. He then missed the next two games, plus a bye week in the middle.
Despite being able to practice occasionally throughout each week, Watson's shoulder injury was simply too nagging to risk playing him.
However, per the NFL's Adam Shefter, that risk seems to be coming to an end as he reported that Deshaun Watson is on track to play in Cleveland's Week 7 matchup against the Indianapolis Colts.
Browns' QB Deshaun Watson, listed as questionable for Sunday, is tracking to play vs. the Colts but also needs to pass his pre-game warmup test before the team signs off on it, per sources.

— Adam Schefter (@AdamSchefter) October 21, 2023
Schefter's reports were further confirmed by NFL.com and ESPN, as both networks reported that Deshaun Watson is expected to start on Sunday, barring an unexpected setback.
Cleveland Browns head coach Kevin Stefanski stated that Watson looked good on Friday following practice and that this is the first week since the injury that he's been able to handle a full week of practice.
That's bad news for an Indianapolis Colts squad who just lost their starting quarterback Anthony Richardson to season-ending surgery, leaving the Colts in the hands of backup QB Gardner Minshew.
While Minshew has proven to be a solid backup thus far in the season, he'll be facing a Browns defense that is currently rated as one of the best in football.