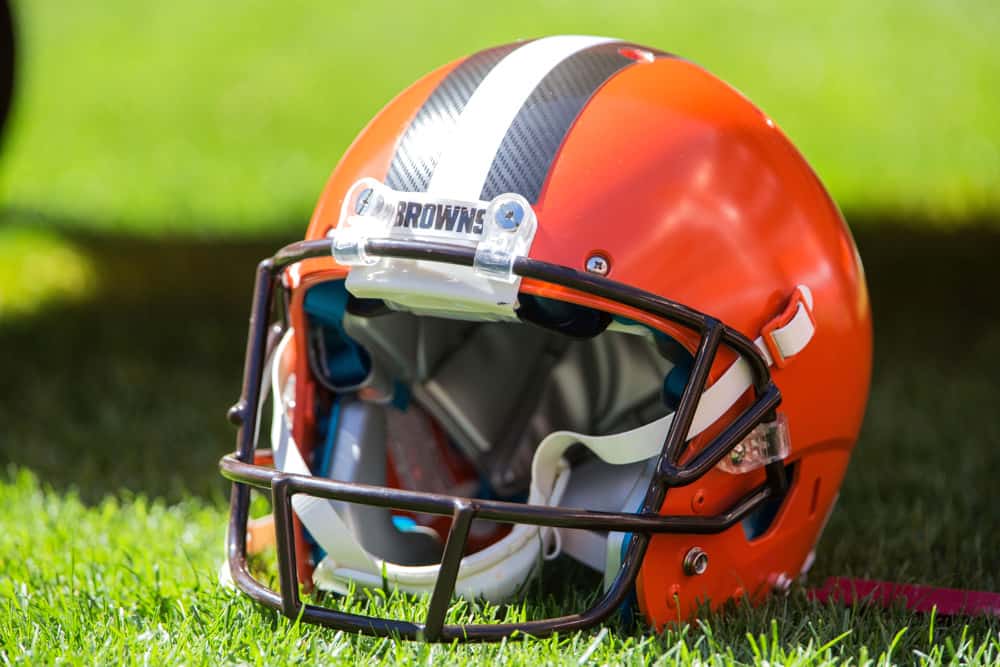 With training camp underway, the Cleveland Browns organization and its fans are full of expectations.
The offseason changes to the players, coaches, and front office have initially garnered positive reviews.
Alex Van Pelt (AVP), the Browns new offensive coordinator, is among those who have been warmly welcomed in Cleveland.
But can AVP be considered an underrated hire?
Here's what AVP brings to the table.
He's A Former Player
Former players tend to be better coaches/coordinators.
Even if they didn't break through to the NFL as a player, they tend to be more successful.
AVP not only played in the NFL, but he was in the highest-profile position as QB.
His 10-year career took him from a draftee of the Steelers, to the Chiefs, and ultimately to the Bills where he spent 9 seasons.
With a career of that length, he was exposed to a variety of coaches and coaching styles so he knows how he responded as a player to them.
And I neglected to mention AVP was an esteemed QB at Pitt before he broke into the NFL.
91 days until Pitt Football returns!

That's how many yards the longest passing play in Panthers history went.

Alex Van Pelt to Dietrich Jells
at Rutgers, Sept. 17, 1992#H2P pic.twitter.com/qJvwzYxlH9

— Pitt Football (@Pitt_FB) June 1, 2019
All of these are positives.
He's Been Around the NFL In Various Coaching Capacities
With stops in Buffalo, Tampa Bay, Green Bay, and Cincinnati, AVP has experience in a lot of capacities.
I am a fan of @PSchrags But he just said Alex Van Pelt had some success in Cincinnati. I would say the opposite. Our QB group was terrible last season.

— Matt Wallace (@WhoDey311) August 5, 2020
QB Coach, RB Coach, offensive coordinator, and offensive quality control coach (not entirely sure what that means) are all the titles on his resume.
He took his playing experience on the road and refined his skills in different parts of the offense in vastly different organizations.
AVP knows what has worked for him in these capacities in the past.
Also a positive.
He's Managed Talented Players Including Hall of Famers
You may have to dig the cobwebs out of your brain (as I did) to recall that AVP was on the Bills coaching staff when a young Marshawn Lynch was on the team.
And he was around when Terrell Owens was a Buffalo Bill.
Plus, there is that future Hall of Famer Aaron Rogers that AVP worked with for years.
Will Aaron Rodgers and Alex Van Pelt have another embrace after the NFC Championship Game like they did last Sunday in Dallas? pic.twitter.com/43sIvJ0bRZ

— Rob Demovsky (@RobDemovsky) January 22, 2017
So we can check the box for AVP when it comes to dealing with big talents and even bigger personalities (or egos).
Conclusion
With all of these positive points, why am I still not inclined to say that AVP is an underrated hire?
Because a player or coach's career is ultimately evaluated by winning.
Winning in the playoffs and of course, winning the Super Bowl.
AVP has not done that.
He went to Green Bay the year after the Packers won the Super Bowl.
Let's face it, rarely is a losing coach or coordinator raved over.
Name one offensive coordinator besides AVP that comes to mind immediately?
Josh McDaniels in New England is the only one I can think of.
Why?
Because he has won and won often.
Ask me again after the 2020 season, when we see how the Browns do, if AVP was an underrated hire.
Then, I can give you a more definitive answer.