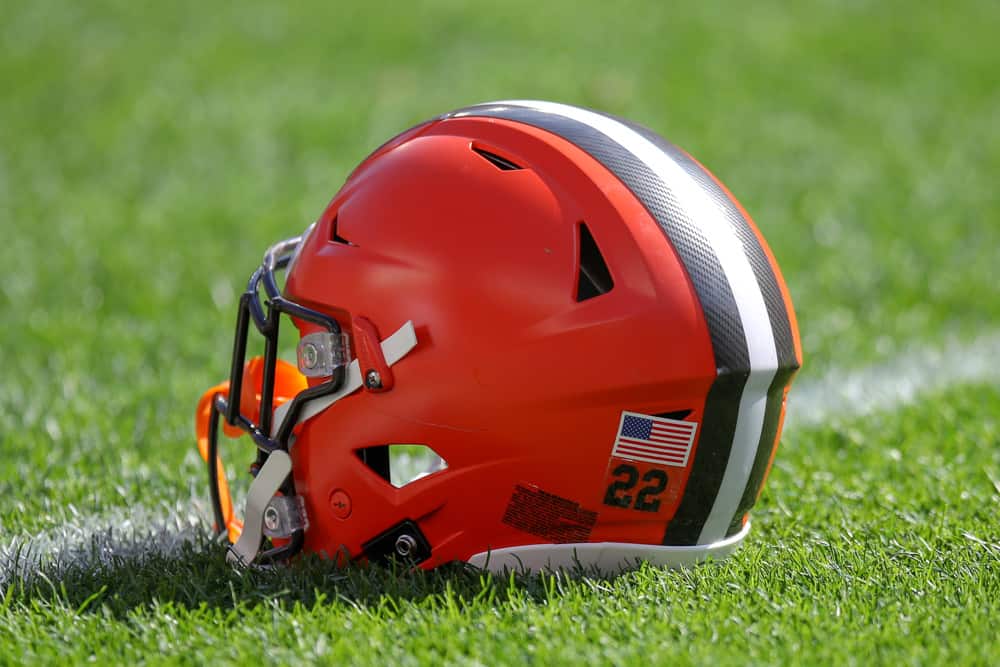 Cleveland Browns guard Malcolm Pridgeon has opted out of the 2020 season because of concerns related to the coronavirus pandemic.
Pridgeon, 25, becomes the fifth Browns player to join the opt-out list, which includes guard Colby Gossett, guard Drew Forbes, offensive tackle Drake Dorbeck and defensive tackle Andrew Billings.
Spotrac.com shows Pridgeon was due to make $610,000 in 2020.
We've placed G Malcolm Pridgeon on the Reserve/Opt-Out list

Details » https://t.co/GeJ6d3ZVBl pic.twitter.com/IcmXrHYq25

— Cleveland Browns (@Browns) August 6, 2020
It's unclear whether Pridgeon qualifies for the high-risk stipend, which awards players $350,000.
Players who choose to opt-out for approved medical preseasons receive a $350,000 stipend for 2020 and not advance against future salary.
Other players who opt out with other COVID-19 concerns receive a $150,000 for the season, which is treated as a salary advance and come out of future years' pay unless the player is an undrafted rookie.
Cleveland.com's Mary Kay Cabot reported Forbes and Gossett have taken the high-risk medical out-out, but it's unknown about the other Browns players who opted out.
The players' opt-out deadline is set for 4 p.m. ET Thursday.
If a player decides to opt-out, his decision is irrevocable for the duration of the season.
It's unknown whether more Browns players will choose to opt-out of the 2020 season.
The Browns could look to add some depth at the guard position to back up starters Joel Bitonio and Wyatt Teller.
However, the Browns also have three centers behind starter J.C. Tretter who could fill the void at guard: Willie Wright, Nick Harris and Evan Brown.
OverTheCap.com shows the Browns still have $40.85 million in salary-cap space if they decide to sign a free agent or make a trade to improve their offensive line depth.
The Browns active roster is currently at 78 players.
In 2019, Pridgeon spent the final 15 weeks of the season on the Browns' practice squad.
Pridgeon went undrafted out of Ohio State in 2019.
Initially, Pridgeon signed with the Houston Texans but didn't make the team.
Pridgeon signed with the Browns in September 2019 and has yet to appear in an NFL regular-season game.