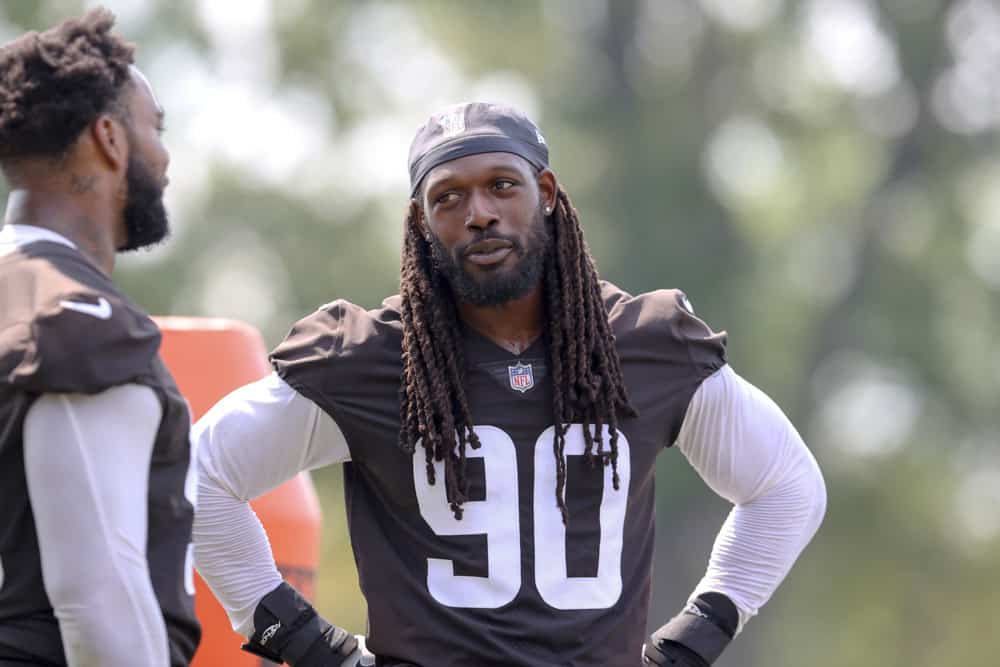 No one expected the last days of the 2022 season to be all about Cleveland Browns defensive end Jadeveon Clowney.
However, his interview with Mary Kay Cabot on Thursday made it somewhat inevitable that he would be sent home today, and that everyone was left to answer questions and deal with the fallout over Clowney's comments.
#Browns Jadeveon Clowney tells clevelanddotcom: '95% sure I won't be back; I need to be around somebody that believes in me' https://t.co/vs712ECEIa

— Mary Kay Cabot (@MaryKayCabot) January 5, 2023
At the end of the day, in an effort to perhaps clarify Clowney's position, his agent Kennard McGuire issued a statement to NFL Insider Josina Anderson.
Anderson shared the statement on her Twitter page.
Statement Does Not Clarify Anything
The damage is done, and this statement does not clarify or fix anything.
A statement to me on behalf of Jadeveon Clowney, from agent Kennard McGuire regarding recent comments to Mary Kay Cabot of the Cleveland Plain Dealer: pic.twitter.com/wem7FnTlcd

— JosinaAnderson (@JosinaAnderson) January 6, 2023
McGuire's statement read in part:
"Those sentiments were expressed in a locker room.  In today's NFL, an open locker room means media is present.  J.D. always shows up, plays hard and gives his best. It would be unfortunate for him not to be able to finish the season on the field, doing what he loves, with his teammates."
In an open locker room with media present, shouldn't he be more guarded about his comments if he didn't want this information out in the public?
Clowney turns 30 on February 14 and signed a one-year $10 million dollar contract with the Browns for 2022.
This appears to be a futile effort to walk back and tamp down the avalanche of damage Clowney has done with the Browns and potentially with any future teams interested in signing him when he hits free agency in the offseason.