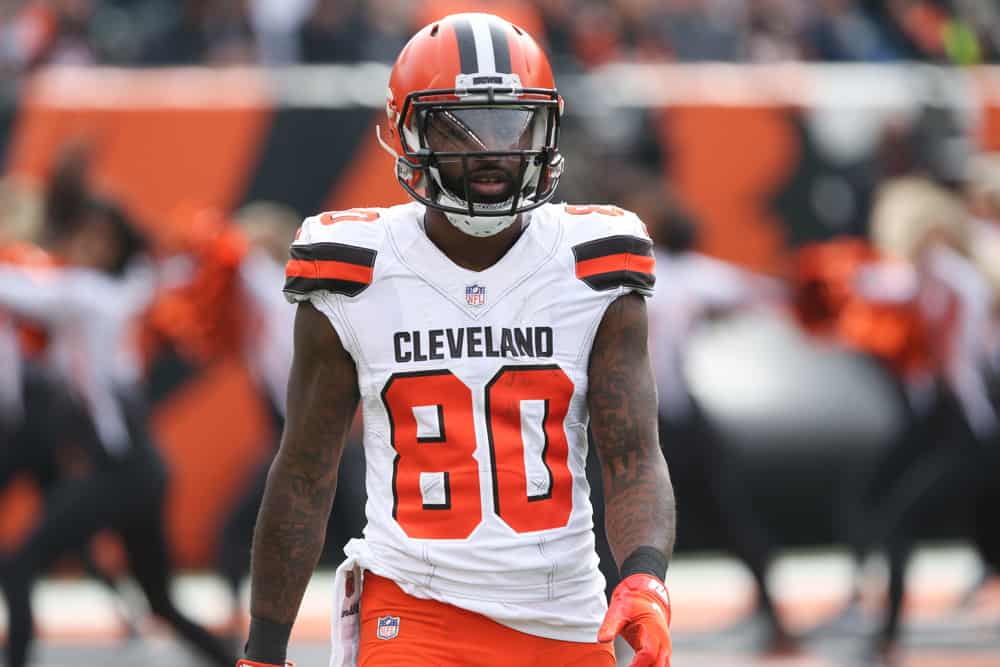 Cleveland Browns wide receiver Jarvis Landry admitted Thursday he played through a broken rib injury against the Pittsburgh Steelers.
Landry, 27, said he sustained the injury when he took a big hit on Oct. 11 in the 32-23 win over the Indianapolis Colts.
"It hurts," Landry said of playing through the injury. "Depending on the play, whatever it takes, at times it's bearable, but we've done a good job of making sure that I'm getting protection here throughout the week and making sure that I cover it up and do whatever I need to do on Sundays."
Landry said he's never had a broken rib before.
"It's Cleveland. It's blue-collar. Whatever it takes," Landry said. "We have that mindset and that mentality here, and these guys come and show that each and every day."
Landry sustained the injury when he took a big hit from Colts linebacker Zaire Franklin after a 32-yard reception in the first quarter of the Week 5 game.
#Browns Jarvis Landry crawls to the sideline after he takes a hard shot from Zaire Franklin after that big catch. Going to the tent

— Mary Kay Cabot (@MaryKayCabot) October 11, 2020
#Browns WR Jarvis Landry to medical tent after taking big hit from LB Zaire Franklin on 32-yard catch.

— Nate Ulrich (@ByNateUlrich) October 11, 2020
During Sunday's game against the Steelers, Landry said he also got hit in the eye with his visor.
Landry did return to the game, but said he's bothered by missing practices this season.
"I love practicing," Landry said. "I love being out there with the guys. It's always tough to miss practice."
First-year head coach Kevin Stefanski spoke about Landry's toughness to continue to play with a broken rib.
"That's the player that Jarvis is. That's why he's a leader of this football team," Stefanski said. "He was a team captain for a reason in that [Colts] game… He gives a great example to really all the guys."
Stefanski said he didn't think the broken rib impacted Landry's play.

"I'm sure he's sore and I'm sure he feels it when he plays, but I think he plays up to standard…I mean he's playing well," Stefanski said.
Browns guard Joel Bitonio commended on Landry playing with a broken rib.
"[Landry is] a tough dude," Bitonio said. "It's a testament to him. He wants to play."
In February, Landry had hip surgery.
Several times, Landry has said several times he's not 100% healthy.
The five-time Pro Bowl receiver has played in 103 consecutive games, which includes a playoff appearance with the 2016 Miami Dolphins.
Landry has not missed a game so far in his seven-year NFL career.