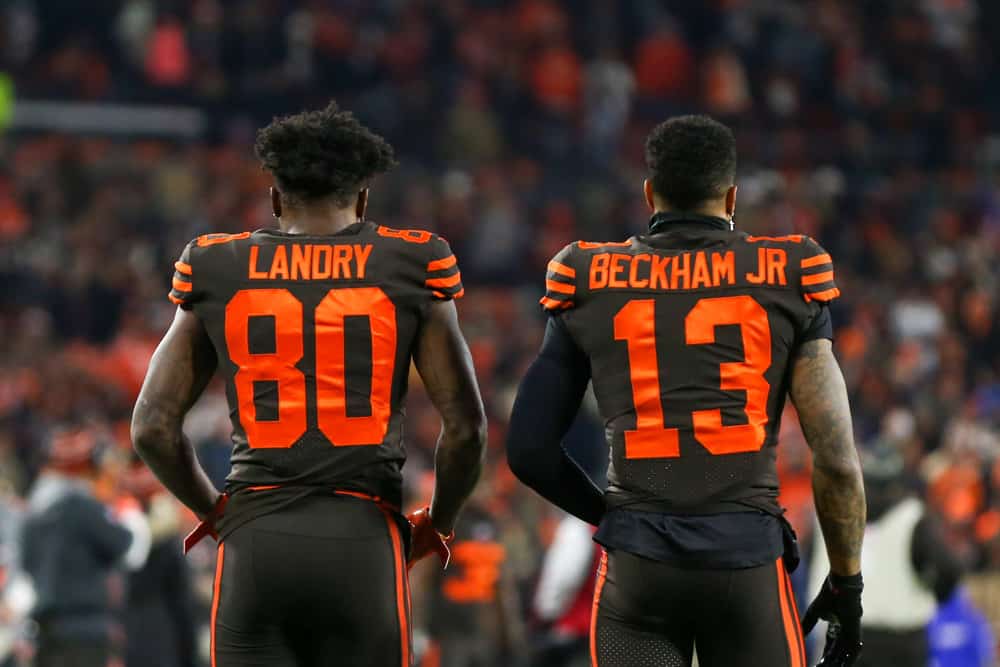 Cleveland Browns wide receiver Jarvis Landry said Thursday he does not think Odell Beckham Jr. is trying to leave the team.
Landry's comments come after Sunday's report from NFL insider Jay Glazer, stating that Beckham reached out to coaches and players saying he wants the Browns to trade him.
Glazer did not name the coaches and players he spoke with during his report on Beckham.
Landry refuted the report.
"I think he wants to be here," Landry said. "I know he wants to be here."
Landry told media members he didn't know where the reports, speculation and rumors about Beckham started.
"I don't know. I mean that's the question for you guys. I don't write. I don't write," Landry said. "I haven't heard him say anything directly, so I don't know how it could come out to be all that it is now."
Beckham has gone seven straight games without suppressing 100 yards receiving.
It's the longest streak of Beckham's career.
Beckham is playing through a groin injury this season.
Landry said he thinks the speculation bothers Beckham.
"I'm sure he sees it and it does take a toll in a sense to know that he's putting his heart and soul into this season for this team and everybody else is trying to make a story off of things that is not really going on," Landry said.
Landry also mentioned Beckham's injury.
"It's not even about trying to go somewhere else. I think for him he's been a leader. He's a guy that comes to work every day. He's a guy that's playing through injuries," Landry said. "All the things that you want out of a player, and inside of this organization, he has a voice. He has responsibility to himself, to all of us to go out there and compete each and every Sunday. And, he does that. So, I don't think… he doesn't want to leave and he's not trying to leave."
After playing together at LSU, Beckham and Landry had to wait five years to be reunited in the NFL.
Landry said the duo could be "special."
When a reporter asked Landry if Beckham could confide in him, Landry made a joke.
"Of course. Of course," Landry said laughing. "If he don't, I'm gonna beat his ass."
However, Beckham was vague last week about whether he would play for the Browns next season even though he's under contract.
Jarvis Landry at the podium https://t.co/pyZq3Xl9YB

— Cleveland Browns (@Browns) December 12, 2019
Landry was recently named the Browns 2019 Walter Payton Man of the Year.
Each team submits a nominee for the NFL-wide man of the year award, which the league announces in February 2020.
"It's amazing. You know it's a great feeling," Landry said. "You know I spoke earlier and you know just thinking about it, just thinking about my career, I think this is by far one of the biggest, best things I could be up for with an opportunity to win."
The awards recognize players for their on-field and off-the-field contributions.