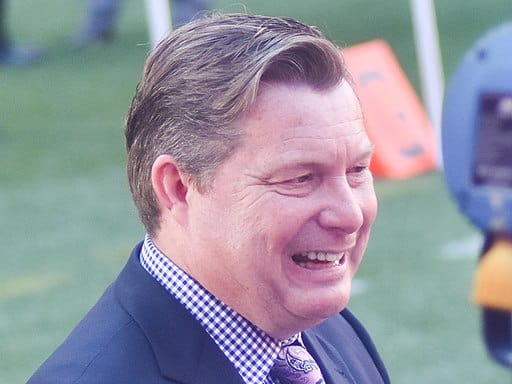 The voice of the Cleveland Browns, Jim Donovan, has seen a lot of Browns football, both good and bad, over the years.
Donovan ranked the Raiders loss as the most heartbreaking of the Stefanski era and also one of the most disappointing since the Browns' return in 1999.
He talked about the Browns being three seconds from what could have been one of the greatest victories in history.
On the day after the disappointing loss, Donovan was asked the question that many of us were asking ourselves on the now infamous 3rd down and 3 play last night.
It ended up being a handoff to Nick Chubb that failed.
What could have been had the Browns attempted a different play?
Donovan's Take
When he was calling the action, did Jim Donovan want the @Browns to run or throw on 3rd and 3? He joined @TheRealTRizzo and @HammerNation19 this morning this discuss.

Click to listen to the whole conversation: https://t.co/cziaywxjIE pic.twitter.com/7cUEqvGqDO

— ESPN Cleveland (@ESPNCleveland) December 21, 2021
Donovan was not surprised by the play call.
He said the analytics probably dictated that as a higher probability for success.
However, with a short amount of yardage to gain, he wondered, like most of the rest of us, why the Browns did not give quarterback Nick Mullens an opportunity.
Mullens played a smart and good game and took care of the ball.
Donovan talked about a different scenario giving Mullens a chance to make the play.
"Maybe give him an option to roll out and either keep it and throw the ball or throw the ball to the tight end."
Jim Donovan says he would have wished that Mullens got the opportunity to throw on 3rd Down..

End of the argument folks, #Browns should have done that

You going to disagree with the GOAT??? https://t.co/kVufS2fwJK

— Nick Paulus (@CLE_Paulus) December 21, 2021
Play Calling Is A Recurring Issue In 2021
Third down and three. A first down ends the game with a Browns victory. There's a million plays they could've gotten three yards on. A simple handoff to Chubb isn't one of them in that situation. Recurring theme all season. Where's the imagination in play calling?! #Browns

— CleWest (@erjmanlasvegas) December 21, 2021
Though the players and the playcaller were not the same against the Raiders as the rest of the season, play calling is not a new issue or an isolated incident occurring just in Week 15.
Many believe the Browns call plays with the mindset not to lose instead of playing to win.
It is time to flip that script to a more aggressive approach with a big Christmas Day game ahead at Lambeau against Aaron Rodgers and the Green Bay Packers.
The Browns have nothing left to lose so it's time to ball out and play high risk and high reward football.