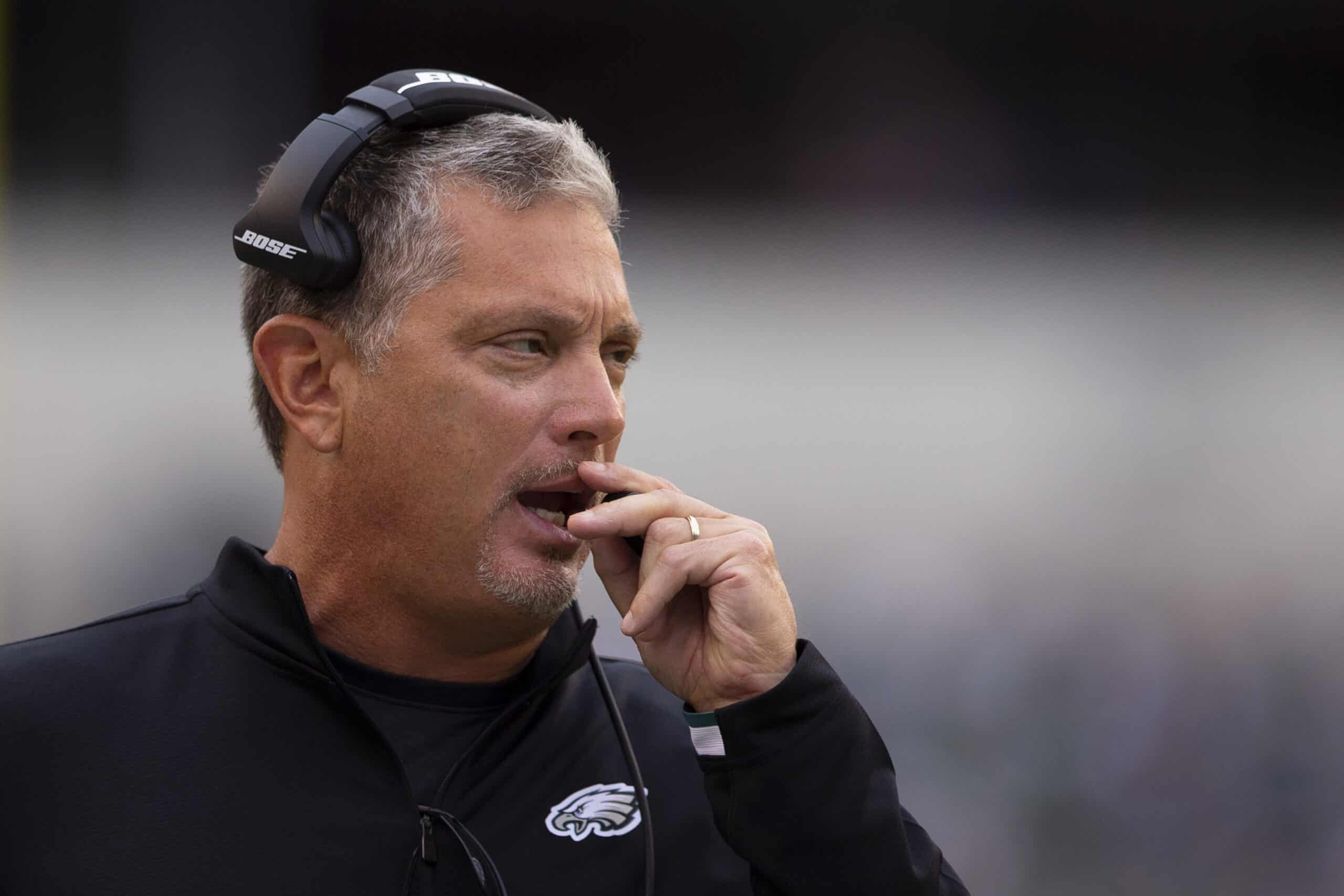 Quarterbacks are having a rough season across the NFL, and it turns out the Cleveland Browns aren't the only team that has had multiple weeks filled with deciding on a starting signal-caller for their next game.
Cleveland's upcoming opponent, the Arizona Cardinals, is still teasing the return of veteran quarterback Kyler Murray.
Reporters recently asked Browns defensive coordinator Jim Schwartz if it matters whether Murray or rookie Clayton Tunes starts for the Cardinals this weekend.
Jim Schwartz said it does matter, but he also alluded that it matters the same whatever position is in question.
"Well yeah, I mean it matters who's playing left guard, and who's playing wide receiver. We're gonna take it all into consideration."
Schwartz noted that the Browns have eight weeks of the Cardinals offense on video, and while individual players might have different strengths, the offensive scheme is not likely to change much.
He suggested quarterback Josh Dobbs was brought in by Arizona earlier this year because he can run the offense as it was designed for Murray.
While Tunes might present unique issues, Schwartz expects the Cardinals to run the same style of attack if he plays.
Arizona all but announced Tunes as the replacement for Dobbs after last week's game.
Cardinals head coach Jonathan Gannon felt it was time to make a change, and local reporters say Tunes seems confident he'll get the start.
There was speculation earlier this year that the Cardinals might sit Murray for the season as he is coming off an ACL tear, but his rehab has gone well, and the thought is that Tunes will only get one start before Murray returns.
Arizona even traded Dobbs at the deadline earlier this week, indicating their confidence that Murray is ready enough to be active.