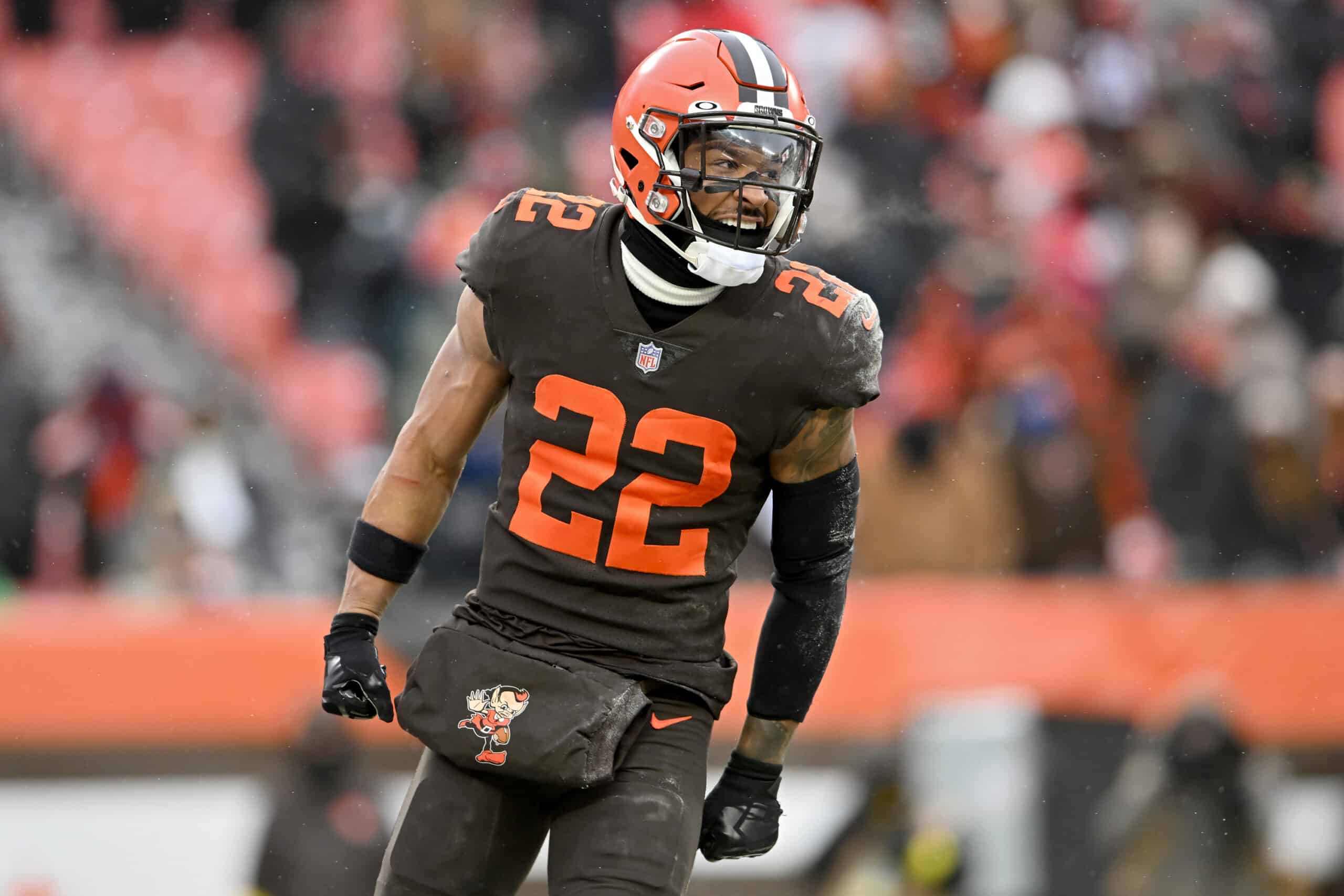 The NFL has long been called the "No Fun League" and the league's rulebook even contains penalties for infractions such as excessive celebration and taunting.
In fact, game officials will penalize a team 15 yards for either transgression.
Some of the calls made in the past were obvious while others have led coaches, players, and fans to howl with anger.
To them, football is an emotional sport and officials (including the NFL) should let the players enjoy themselves.
Video: 'If you don't celebrate…it's a loaf': #Browns DC Jim Schwartz fuels passion with emphasis on celebrations pic.twitter.com/i9N20M5SVh

— Camryn Justice (@camijustice) September 14, 2023
As fans have learned recently, Cleveland Browns defensive coordinator Jim Schwartz expects his athletes to have fun no matter the consequences.
"We put an emphasis on that, we're going to try to lead the league in effort, we're going to lead the league in passion for the game and things like that," Schwartz said about his ground rules during a recent segment by WEWS' Camryn Justice.
Cornerback Greg Newsome II echoed Schwartz's edict.
"Celebrating your brother's successes, when someone makes a play, you should see everybody running over there to celebrate," Newsome said.
During the Browns' Week 1 shellacking of the Cincinnati Bengals, Cleveland's defenders were seen celebrating a teammate's success time after time.
At one point during the contest, Myles Garrett even did a little jig before rushing quarterback Joe Burrow.
Myles Garrett was toying with the Bengals offensive line yesterday 😭
pic.twitter.com/Ev3DlyrYRq

— PFF (@PFF) September 11, 2023
That type of joy has come to be expected by Schwartz, and should a Browns defender get caught not celebrating a teammate's success, the coordinator will call him out for "loafing."
To loaf, in Schwartz's parlance, means to have a lack of effort by not celebrating.
He believes that particular aspect aids in helping a defense put together a strong performance each week.
It all goes back to before the season began when Schwartz had a goal for the defense.
"That's our job, is to find our personality, find our stride, find out what fits us the best and what we're good at and to accentuate that," Schwartz said. "I've never been around a good team or a good defense that didn't have a personality."
Cleveland will have an opportunity to exude more personality on Monday night when they face the 0-1 Pittsburgh Steelers.