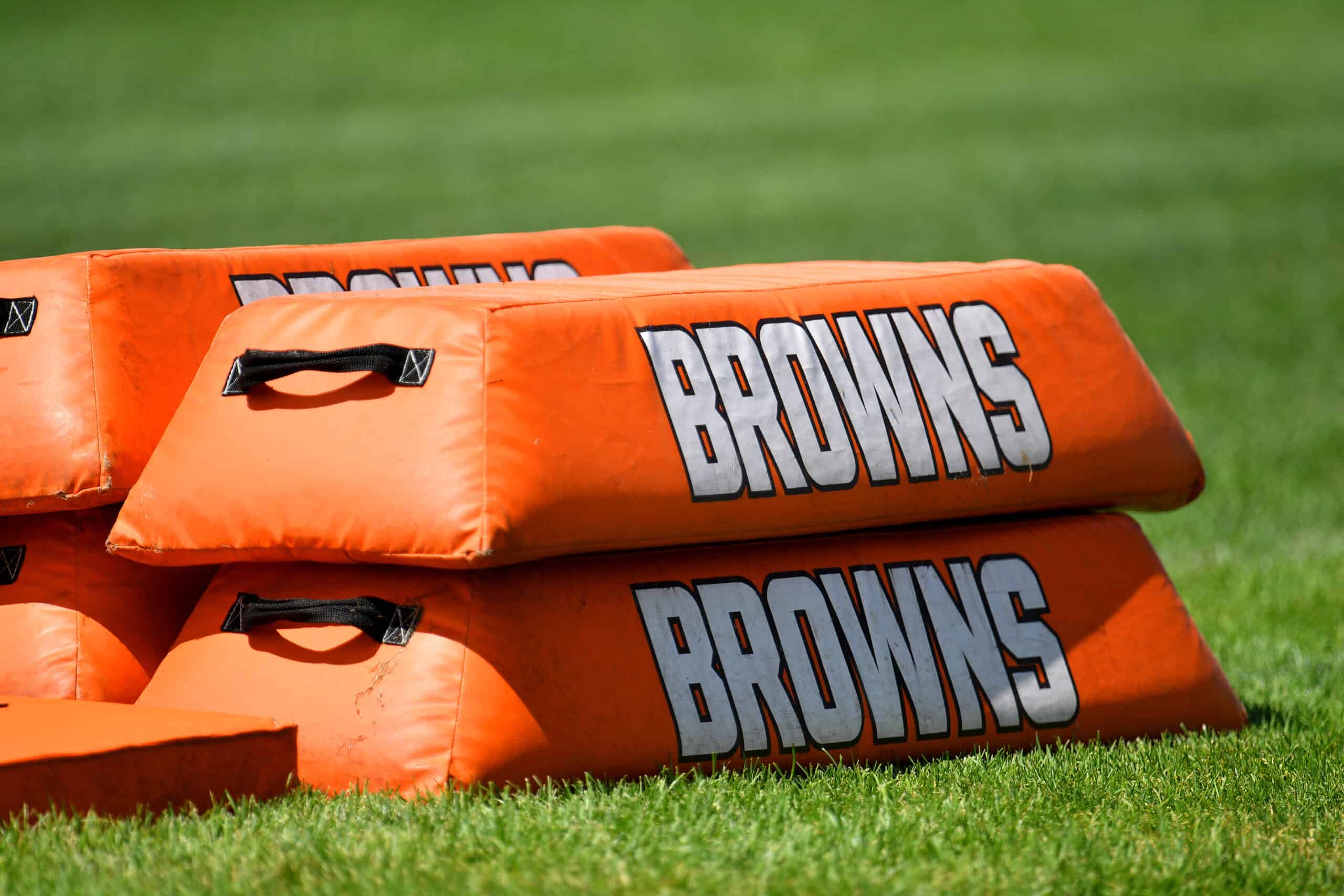 As expected, the Cleveland Browns moved linebacker Jordan Phillips to the injured reserve today.
To fill his spot on the roster, the team signed edge rusher Joe Jackson.
Jackson completed a strong preseason before finding himself among the final cuts.
We have signed DE Joe Jackson and placed LB Jacob Phillips on IR.

— Cleveland Browns (@Browns) September 1, 2021
But fellow defensive ends Porter Gustin, Cameron Malveaux, and Curtis Weaver were also let go.
That left only 3 defensive ends on the roster, along with 5 interior linemen.
There was some conjecture one or more of the interior players could move outside for spot duty.
But the addition of Jackson creates a more realistic 4-man rotation.
Someone not getting enough buzz is DE Joe Jackson. Jackson is quietly having a preseason. The former Miami Hurricane who had 23 sacks in college was the highest graded DE against the Giants (71.1). He knows the system and has the explosion to win in the NFL. #Browns pic.twitter.com/PTNn4DMhun

— Jacob Roach (@roachizm13) August 25, 2021
Earlier in the day, Weaver and Gustin were signed to the Browns' practice squad.
Any of the 3 can be activated on any given Sunday to help Myles Garrett, Jadeveon Clowney, and Takk McKinley.
But for now, Jackson wins what was a spirited competition for the 4th spot.
What It All Means For the Browns 
Phillips will miss at least half of the regular season with a torn bicep muscle.
By placing him on the regular roster before the IR, Cleveland can reactivate Phillips in time for a playoff run.
In the days prior to the final cuts, Andrew Berry received several calls inquiring about Mack Wilson.
Berry realized he would lose Wilson, and possibly other linebackers if he put them through waivers.
So the team carried an extra linebacker and only 3 defensive ends into September.
Here's JOK's first career sack #Browns pic.twitter.com/0JQuw8T3QV

— MoreForYouCleveland (@MoreForYou_CLE) August 15, 2021
Cleveland added Jackson and the two practice squad players after the fact, just like they planned.
Jackson did not get credit for a sack in the preseason, but he had a hand in at least two against Jacksonville.
He cut off the quarterback's escape route with a strong outside rush, which led to a Porter Gustin sack.
And he grabbed Gardner Minshew's jersey, slowing him enough to give Jeremiah Owusu-Koramoah his first sack.
Jackson was also the highest-graded defender in the Browns' preseason game against the Giants.