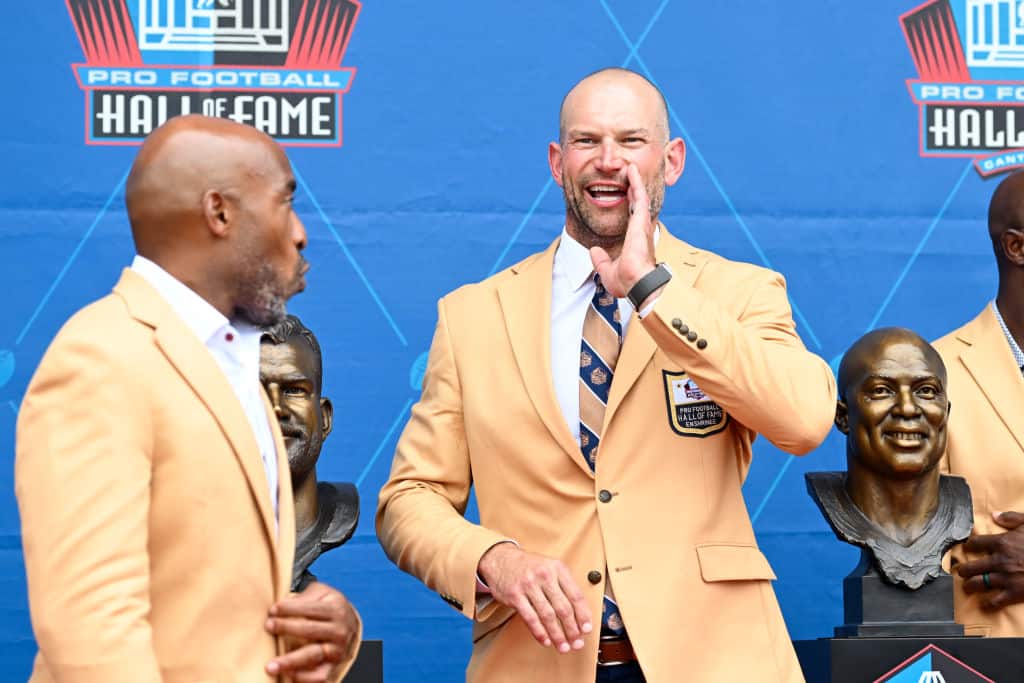 Love it or hate it, more and more NFL teams are trying to replicate the Philadelphia Eagles' "Tush Push."
Kevin Stefanski uses tight end Harrison Bryant in the Cleveland Browns' short-yardage situations.
Although he has been successful more often than not, it's not exactly a true "tush push."
And that's just as well, as Browns legend Joe Thomas explained to the NFL Network's Rich Eisen.
The Brotherly Shove is the major unstoppable play in the #NFL but the @ProFootballHOF'er told us how he'd combat it:#FlyEaglesFly pic.twitter.com/DWkacrhQLY

— Rich Eisen Show (@RichEisenShow) October 24, 2023
Thomas asserts that the play itself is not an unfair advantage or that anything about it is automatic.
Attempts by other teams to emulate the Eagles' push have been far less successful.
That validates Thomas' assertion that it is the Eagles' personnel that makes it difficult to defend.
But he has an idea of how defenses might be able to thwart Philadelphia's "automatic" play.
Thomas believes defenses are ceding the yardage to the Eagles by not matching the power they use.
He explains that while the offensive linemen are low, the quarterback is pushed over the top.
But with the pushers behind him, jumping over the top doesn't work to stop his momentum.
Instead, Thomas believes linebackers and safeties have to counter with a push on their defensive front.
There is a #Browns player has an 80% success rate under center at producing first downs/touchdowns this season…

Harrison Bryant QB1 😏 pic.twitter.com/ot8KARRplO

— Jack Duffin (@JackDuffin) October 23, 2023
And while that's happening, the edges or corners should crash down from the outside.
If they can hit some of the offense's pushers, they can tilt the power edge back to the defense.
Thomas' counter play sounds sensible and worth a try.