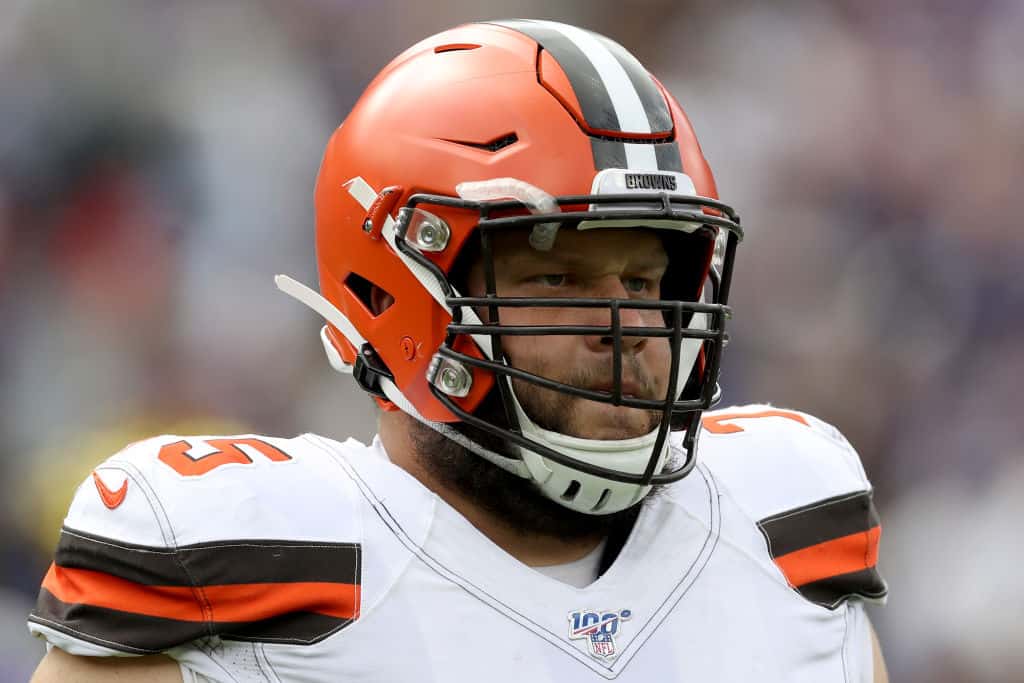 Joint practices haven't gone all that well for the Cleveland Browns.
Following some struggles with drops, now OG Joel Bitonio is accusing the Philadelphia Eagles of being way more intense than they need to be.
As reported by Mary Kay Cabot of cleveland.com, Bitonio called out Eagles players for taking cheap shots at Deshaun Watson.
#Browns Joel Bitonio said there were a few cheap shots by the #Eagles both ways in joint practices. Got chippy today pic.twitter.com/GPa7qTdhdK

— Mary Kay Cabot (@MaryKayCabot) August 15, 2023
Bitonio claimed that the team needs to protect their quarterback, and stated that the Eagles made some questionable moves during practice.
Needless to say, despite the revamped defense, this Browns team will only go as far as Watson can take them.
The franchise made a huge financial commitment to the former Houston Texans star, signing him to a five-year, $230 million contract extension, not to mention all the assets they had to give up to get him.
Watson didn't look like his former self in limited action last season, but that was expected as he had been away from the game for quite a long time for reasons we already know.
But now that he'll be under center from Week 1, the Browns need to make sure nothing happens to their most important player, especially during practice.
Joint practices continue to give trouble every season, with brawls and fights constantly taking place and putting the players' safety in jeopardy.
Maybe, it's time the league finally reviews this and does something about it, as it doesn't seem like things are going to change any time soon, especially in such a competitive environment like the football field.