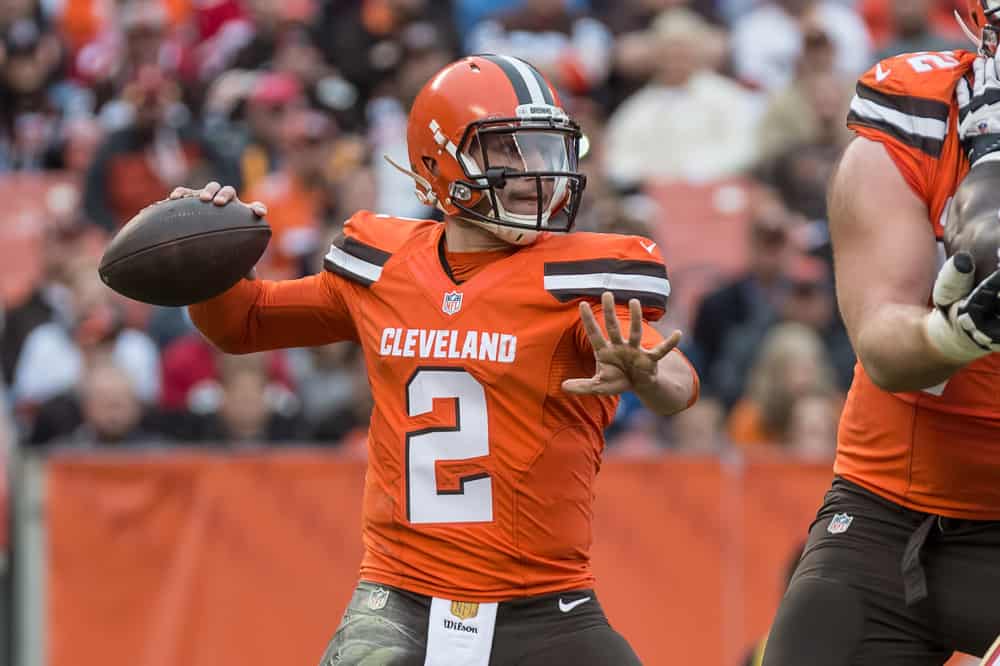 "Johnny Football" is back!
Former Cleveland Browns quarterback Johnny Manziel is set to resume his playing career with a startup league called Fan Controlled Football.
"Football has always been a huge part of my life, and the opportunity to join the FCF was too good to pass up," Manziel said in a league-issued news release. "FCF is doing something new and original in sports, a league that is truly all about the fans and letting them call all the shots.  I can't wait to get started – this is going to be fun."
The FCF is a 7-on-7 full-contact football league where fans have control of the uniforms, logos and play calling.
One example is the league will allow fans to determine whether a receiver will be required to land one foot or two feet in bounds for a catch.
The league will have four teams when it launches on Feb. 13.
Each team will have celebrity owners, which includes Richard Sherman, Austin Ekeler, Marshawn Lynch, hip-hop artist and boxer Mike Tyson.
"The more I heard about what this was going to be, the more I felt it was going to be something that was just very fun," Manziel told ESPN. "It's going to be very fan-oriented and something I could get behind without being extremely, extremely, extremely serious, the way that my football career has been in the past."
It's official.

We have signed Johnny Manziel. #PowerToTheFans @JManziel2

— Fan Controlled Football (@fcflio) December 30, 2020
Comedian Bob Menery connected Manziel to FCF co-founder and CEO Sohrob Farudi.
"We could not be more excited to have Johnny Manziel join the FCF," Farudi said in the release. "To have one of the most talented and exciting players in the history of college football is a historic moment for the FCF, and for our fans who will have the opportunity to call the plays for Manziel."
Farudi told ESPN that Manziel is going to be mic'd up with a live stream helmet cam.
The FCF will have a six-week schedule and the games will livestream on Twitch. The field is only 50 yards long with 10-yard end zones. Atlanta will host all the games at a special facility.
The FCF recently got a commitment from former Florida State and Hampton quarterback Deondre Francois.
The league is expected to feature players from different professional leagues such as the CFL, XFL and Indoor Football League as well as former collegiate players from Division I and II programs.
Lightspeed Venture Partners is the FCF's lead investor.
Since the Browns released Manziel in March 2016, he last played with the Memphis Express of the Alliance of American Football (AAF) in April 2019.
Manziel has also played in The Spring League and the Canadian Football League.
In 2018, Manziel revealed he was diagnosed with bipolar disorder, and he had abused alcohol to battle depression.
Many of those bouts found their way onto Manziels' social media pages.
The Browns selected Manziel out of Texas A&M with the No. 22 overall pick in the 2014 NFL Draft.
Manziel played 14 games in two seasons for the Browns.
During his college career, Manziel won the 2012 Heisman Trophy.